Sex over 50? Over 60? Over 70? Think our elders aren't getting it on?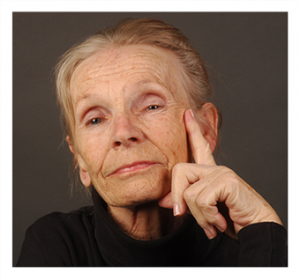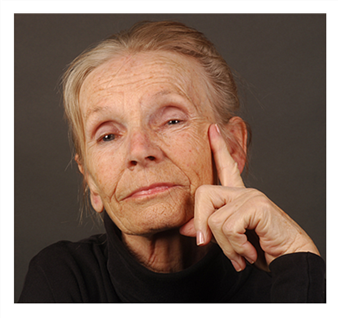 Senior sex may not get much press, but that doesn't mean the press of the flesh isn't taking place in the real world, or for that matter, in the still simmering psyches of our older citizens.
The Daily Beast takes on the issue of senior erotica in its article which mentions Jaxine Bubis, a.k.a. Jaxine Daniels, author of what is referred to as erotic fiction for the gray haired set.
And no, the article isn't played for laughs, despite an apparently irresistible nod to "nursing home nookie."
Exploring the realm of erotic fiction for the elder enthusiast, there may be more of a market for realistic depictions of steamy sexuality than we realize – depictions that feed our desire for fantasy, regardless of the birth date imprinted on a worn social security card.
Real Women, Real Men, Real Market
In her article, writer Rachel Kramer Bussel notes that these stories create characters with physical changes befitting their years. Citing Joan Price, author of both non-fiction works on senior sex as well as Ageless Erotica, a collection of stories by a variety of writers:
Price wanted stories that, while fictional, offered accurate portrayals of senior sex, "not just slapping wrinkles and an arbitrary age on the same old youth-oriented erotica."
Shall we remember that there are more than 40 million Americans over the age of 65? Seems like a sweet market demographic to me…
Our Bodies Age, Our Desire… Not So Much
One could argue that our inner voices, our dreams, our sense of self at 68 varies little from the sense of self at 28. Naturally, that's a matter of the individual involved, and the life circumstances he or she is living.
Yet in that light, in a sort of recognition that we are who we are and still in need of both emotional connection and sexual excitement, Ms. Bussel goes on to explain:
Ageless Erotica details sex in aging bodies with a compassion and tenderness that doesn't skimp on the eroticism.
And why would it? Do we really believe our capacity for passion dries up, or our desire for it? Don't our dreams reveal the extent to which we are sexual creatures, even if we're less than willing to admit to pleasure in both sensuality and sexuality at any age, or to missing it – whether we speak of it or not?
What if we're actually freer as we grow older – more playful, more creative – despite the inevitable signs of wear-and-tear physically or perhaps even, because of them?
Granny Erotica?
Some think there's no need for an explicit older erotica genre. In a letter to Ms. Price from one of the Ageless Erotica contributors, note the clarity of this position:
"… I write these stories for everyone to enjoy, regardless of age, in hopes of showing that we seniors are not alien creatures—that despite physical infirmities that may slow us down, in affairs of the heart we can and do remain forever young."
I can only hope those who pen this prose do so with attention to quality, to humor, and with a literary touch, as that is the issue I have with most erotica – its lack of engaging writing. After all, the brain is the biggest sex organ around. Mine requires impeccable attention to words with a side of wit – whispered in my ear, or splayed on the printed page.
You May Also Enjoy