I wish I'd seen this report last week, when I was writing about heartbreak. There's not a great deal of scientific data mentioned, but it does offer some indications that marital demise may shorten your lifespan.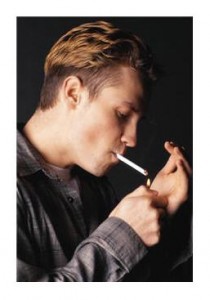 Specifically, this article positions divorce as being as likely to kill you as smoking. And the reasons cited – to be expected – the many complex and interrelated health impacts of stress on the body.
Among the stresses that shorten lifespan?
Financial worries, though that particular element is buried in discussion of other aspects of marriage, divorce, and happiness.
Are we surprised?
Should we really be studying the extent to which being poor will shorten your lifespan – not to mention, impact the pursuit of personal fulfillment?
Impacts of Divorce
While most discussion of the deleterious impacts of divorce have to do with children and their emotions (understandably), with at least one study (dating to 1920) concluding that the lifespan of our offspring may be affected by our uncouplings – would the news that we may be slicing years off our own lives encourage married adults to take divorce less lightly?
I'm not suggesting that we take our breakups lightly per se, but it's rare that we enter divorce with any inkling of what lies ahead: the months or years of court proceedings and their aftermath, out-of-pocket legal costs and expense of splitting households, the psychic wounds we inflict on each other; the loss of friends, of extended family, and potentially – job, home, and belief system.
I'm also not suggesting we remain in horrendous marriages forever either. For some, there's a way back from marital troubles to finding each other again, rebuilding something respectful and loving. For others, exiting a bad marriage may mean sacrificing a great deal, but the path eventually leads to something better.
Post-Divorce Reinvention
As for life after divorce, some of us cobble together a framework within which to reinvent ourselves. We learn so much in the process, that even if our lives are marred materially, we find the gems in our experience that teach us to look inward, to see others with a more discerning (and compassionate?) eye, and to take subsequent relationships more slowly – savoring the process.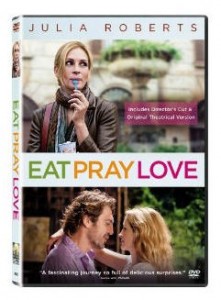 That, of course, is offset with significant issues in child-rearing, and typically an unexpectedly painful drain on finances – for one ex or the other, and possibly both.
And anyone who's been reading around this little gathering spot knows – it isn't so easy – especially at midlife, and depending upon your particular circumstances.
Popular culture may paint a prettier picture than reality; Under the Tuscan Sun with a refreshing Diane Lane in its starring role gets the wronged divorcée an Italian adventure and a whole new life. Likewise, the (strangely?) controversial Eat, Pray, Love with its depiction of trading in marriage for a journey of self-discovery.
Health, Happiness, and the Doctor?
Returning to the article at hand, I quote:
Indications that the risk of dying is a full 23 percent higher among divorcées than married people surprised even the researchers, who didn't think life expectancy would be slashed to ages comparable with smokers, heavy drinkers, and the obese.
However, the writer is quick to point out that there is no causality which can be derived, though among the conclusions offered is this:
Ex-husbands are at significantly higher risk of early death than their ex-wives. Why? Because wives help keep their husbands alive.
Conventional wisdom (since the 1970s) tells us that when a man's health falters, generally he ignores it; the implication remains that a nurturing partner in the picture will encourage him to address it. Yet statistics reflect that men remarry more quickly than women, and at a higher frequency.
This suggests to me a direct conflict with one of the points made in the study – that the negative health impacts of divorce affect men more than women. What other gender-biased but convenient conclusions will arise from this report?
What about the women (in marriage or out), who ignore their faltering health due to crazed schedules or lack of money? Any studies looking into that phenomenon?

Good Relationship, Better Health
Not to focus solely on my concerns with this brief bit of (non?) news, the article addresses the complex relationship issues in marriage (as well as divorce), and ultimately concludes
The key isn't just marriage, but a good relationship.
Of course, if serial marriage and divorce become part of the process of seeking that "good relationship," if the pursuit of happiness at all cost leaves damage in its wake – then what?
I find many of the summary statements drawn from this data to be simplistic, though the reporting of this study is intriguing – and a step in the right direction, in my opinion.
Digging deeper, the results come from a review of more than 30 studies, and regardless of the emphasis (and possible bias?), I'm grateful that any such discussion may encourage a few to sit up and take notice. And more importantly – to focus on developing those good relationships prior to marriage, to working on marriage rather than assuming an "easy out," and to balance the God of Personal Happiness with the needs of a stable Family Unit.
And yes, that's my bias.

© D. A. Wolf

Big Little Wolf's Daily Plate of Crazy