Zapping around on cable during a sleepless night, I tuned into Eat, Pray, Love on the tube. It seemed a reasonable selection; like many women I enjoy a good relationship film, and I anticipated gorgeous scenes of countries I've never visited.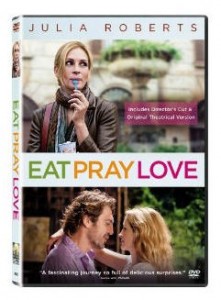 I'm also well aware of the irritation raised in some circles over this book and film, billed as "one woman's search for everything… " etc., etc., as the main character, Liz, played by Julia Roberts, travels to Italy, then India, then Bali.
While both book and film found commercial success last year – (yes, I'm late to the party) – some took exception to the storyline as dismissive of marriage, and supportive of the entitled woman and the disposable man.
My thoughts after seeing the film?
I don't get it.
Eat, Pray, Love is about one married couple in which there's a disconnect (or several), and a woman with the means and opportunity to call it quits, taking a year to "find herself."
No kids. Flexible lifestyle. Not anyone I know.

And?
I will say that finding ourselves can be an overrated pursuit, at least, if we expect to arrive at some magical place in which we suddenly have the Answers To Our Dreams, whatever that means.
Back on this planet, I don't see the relevance.
To be clear, I watched the movie; I didn't read Elizabeth Gilbert's best-selling book. I felt badly for the soon-to-be ex-husband, caught off-guard and wounded by his wife's departure. But I also note that he paired off with another woman in relatively short order (a year or so?) – at least in the Hollywood version. Of course, she did as well, albeit in shorter order, with the delectable James Franco as her transitional relationship – later moving on to the hunky Javier Bardem.
As for the rest of this theoretically culinary, spiritual, and romantic excursion, I find little to admire or understand in the quest – other than a vague restlessness which many experience at midlife (or earlier), without the need to term it a crisis of any sort – identity, marital, or otherwise.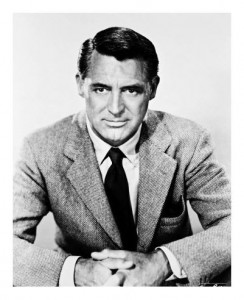 I do recognize the scattered edges of discontent, the disorientation of an inexplicable unhappiness, and the laborious crawl back to trusting your own judgment following divorce. Other than that, the most I can say is that viewing this movie eased my insomnia and I woke with a serious yearning for a good Italian restaurant.
But I still don't understand the consternation in a tale that offers none of the charm of Under the Tuscan Sun, and no attachment (for me) to any of the characters.
Couples fall in love. Couples break up. We're fallible, we're flawed, we're messy in the ways we identify what hurts and even messier in the ways we try to make it better. Marriages – and too many of them – come to an end.
But where was the righteous indignation when the hubby in Under the Tuscan Sun runs off with the newer, shinier, much younger model, and rakes his wife over the coals emotionally and financially?
As for Eat, Pray, Love, one woman's story of post-divorce wandering does not a cultural condemnation make. If only I could have located the movie, Closer, which is nuanced and complex, with situations and performances that raise questions about men and women, and how we address our most intimate relationships.
That said, when insomnia hits again, I'll be searching for a black and white classic – maybe something with Cary Grant or Spencer Tracy, and the magnificent Kathryn Hepburn. The dialog is far more clever, and I won't have to worry about a hankering for pasta.

Big Little Wolf's Daily Plate of Crazy