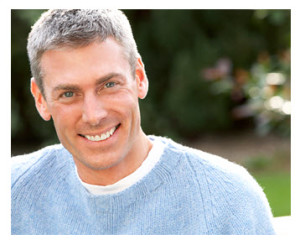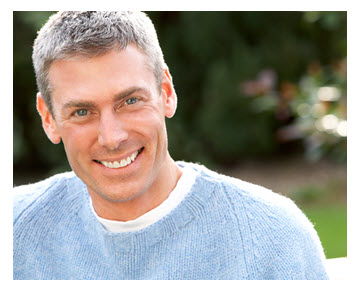 I believe in the good relationship.
I believe in the Nice Guy.
I believe in giving people a chance, even a second chance, but generally not a third.
As I type those words I am smiling and seeing my grandmother's face and the twinkle in her green eyes. She was known as No Second Chance Grandma.
No one crossed her when they were told what to do, though she rarely raised her voice and I never heard – or overheard – any sort of fuss.
She – not my mother – was my model for what a woman could be. I may not have known what made her tick, but I was acutely aware of her strength, her femininity, her kindness, her gracefulness, and a kind of natural wisdom that she exuded.
Moreover, she knew how and when to stay silent.

Woman of Your Times?
That last remark may seem like a throwback to another time and perhaps it is. But in our tell-all and confession-clamoring culture, my grandmother's discretion should not suggest a lack of candor. She spoke her mind and did so articulately; she could also communicate with little more than a glance.
And might I clarify that it is my experience that men do a better job of keeping quiet when it is the better part of valor? That is only my experience; it may not be yours.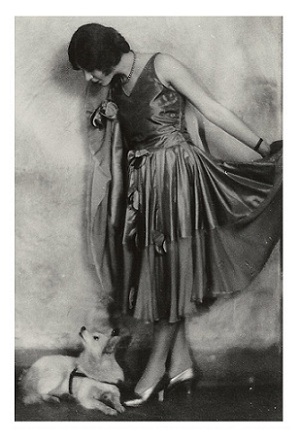 As for contemporary life during my grandmother's era, those were days in which women made a place for themselves within specific conventions which were often constraining, some more so than others. With the onset of World War II, wives were more accepted in stepping out of their roles as homemakers, and into the production lines and offices as required. My grandmother was generally at my grandfather's side in a supporting role, helping him with his business which, as a family unit, was theirs.
She was a woman of her time in her ability to exert her will quietly, and also to compromise. I admire her for the exercise of both capacities.
Holiday Memories
At this time of year – the holidays – I often think of those who are no longer with us, and my grandparents are among them. I recall warmth and storytelling, aromas of baking and logs burning in the fireplace. I remember laughter, my grandfather's snoring, my grandmother's elegance even as the years wore on, and occasionally dissension between them.
I imagine their romantic lives were tumultuous in the early years, but that's an assumption on my part based upon the times, and their lifestyle as I believe it existed. My grandfather was headstrong and outgoing, a typical man's man with an enormous appetite for life. Yet he understood bonds of loyalty, along with honor and respect for partnership and the institution of the family unit. And note, I do not say "the institution of marriage" although they were, indeed, married.
Fighting with one we care for? Of course it will exist. But we can learn to fight fair, as I believe my grandparents did, so as we come back to our compromises and solutions, we haven't lost pieces of the couple – or ourselves – in the process.
Getting the Guy, Getting the Girl
"Getting" the guy, "nabbing" the guy, "trapping" the guy. These are all terms that make me shudder. Nice guys often fall for the "bad girls," and likewise, we have the myth (and reality?) of the bad boy and his many conquests.
As for ye olde bait-and-switch (or more euphemistically phrased, putting your best face forward to attain your relationship objective), do women still think this way – whatever it takes to get the guy?
I'm guessing the answer is yes, for some; many still consider marriage to be the pinnacle of having "arrived," and preferably marriage with children, and imagining that it's all perfect.
I see nothing wrong with wanting a relationship of mutual commitment and yet, "getting" and "nabbing" and "trapping?" Using sexuality — or anything else — as the means by which you accomplish your goal?
Don't these terms indicate that you're putting on a show of an inauthentic self — a false front that will ultimately crumble?
What if that "best face" isn't who you truly are? Don't you condemn yourself to living as someone you are not?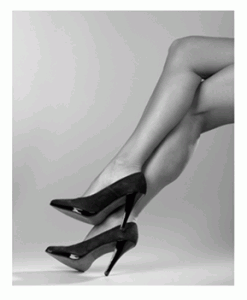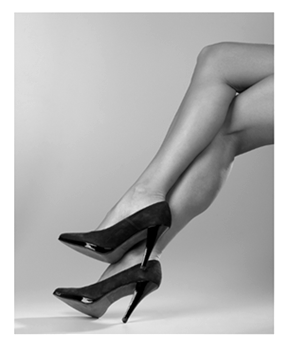 What about his needs for a genuinely caring and compatible partner?
Love. Just How Important Is It?
Perhaps I recall my grandparents' relationship through rose-colored glasses. Perhaps I recognize the bumps that must have existed in their silences, and yet they persevered and loved and honored each other. Perhaps I romanticize, though I'd like to think my recollections from the vantage point of a midlife woman are fairly realistic.
I also view "love" as an umbrella, a catch-all, a vessel for a wealth of nuanced feelings and the behaviors that do them justice.
My grandmother is a role model; that doesn't mean I don't see that there were issues. My grandmother was flesh and blood; I wonder what kind of woman she would be in the complexity of these times.
Still, this morning, in a tender moment of sensing her close, in absorbing a comment made recently by a reader that "love heals all," in thinking through my own romantic relationships and what I have learned over my lifetime thus far, I know that little is predictable and even less, black and white.
As for truisms, we believe in them if they support our experience. We believe in the wisdom and examples that work for us. Sometimes, we learn from our mistakes in judgment. Other times, we simply repeat those mistakes in variations on a theme, hoping that eventually we will stop repeating negative patterns.
If we recognize them as such.
Love doesn't heal all – in my experience. Love doesn't conquer all – in my experience. Sometimes love obscures, confuses, confounds, and pains us. And yet, love that "works" – romantic, parental, familial – does help all. It is a fundamental place to begin to fathom why we're here and how to deal with each other, in my experience.
I cannot imagine my life without love. But I also realize how much more it takes to live with oneself, and in concert with community.
Rich Man, Poor Man, Nice Man
Those who say it's as easy to fall in love with a rich man as a poor one?
I say you're wrong, if the rich man exhibits values that are not like your own. I say you're wrong, if you must put on a face that is more than your "best," and not your truest.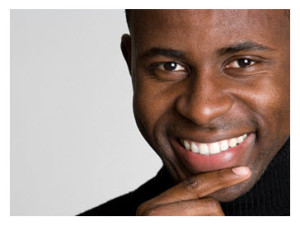 I say it's better to fall in love with a nice man with character and values that are compatible with your own. Perhaps that was why my grandmother was able to endure the inevitable storms, to write love letters across the Pacific Ocean during a world war, to welcome home the man she married very young, and still loved when they were both very old.
Whatever their fortunes.
Are you partnered with a "nice guy?"
Do you believe that nice guys can finish first?
Are you partnered with a "good woman?"
Does it help when navigating life together?
Did a grandparent or other relative serve as a significant role model in your life?
You May Also Enjoy