We look up and wonder where the years have gone. We glance at pictures, at our lanky teens, at our own furrowed brows reflected in the mirror and we feel the weight of our years. Midlife isn't what we once envisioned.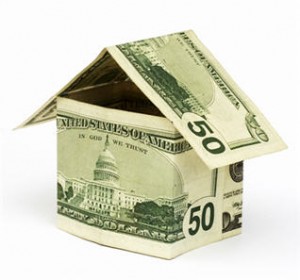 Then again, it just may be better.
There may be new opportunities, if we're willing to risk. There may be love, if we can trust what we hear. Most of us assume that with age we grow wiser, and with wisdom we can benefit from greater perspective.
I'll vouch for the perspective, as well as the advantages to measured risk. And I'll add that we learn to discern what truly matters, as we embrace our values with growing conviction.
With a little age comes hardship of course; life inevitably tosses obstacles in our path. And for many in these times, hardship has to do with money.
But living mindfully, joyfully, and responsibly is a choice – not happenstance.
There is no magic formula and it isn't always possible. We all face dismal days and better ones, knowing that our ability to address adversity is affected by the enormity of our challenges, the support we have to manage them, and the reality that some things are out of our hands.
At times, that may be our health. To a large extent, for many of us that's our current economy. And clearly, we have our aging selves, or at least, the fact of our aging.
Yet for all that is beyond our control – the good as well as the bad – much remains up to us.
For example, I recognize my immeasurable good fortune in that my sons were born healthy, they've only given me the "usual" worries, and I see this as luck of the draw. I also recognize their hard work, their continuing journey, and my own contributions to the young men they are becoming.
Rising to Challenges, and Thriving
When difficulties strike – an illness, an accident, a job loss – we battle back to the best of our abilities. From these challenges we develop resilience and creative problem-solving, which we hope to exemplify if we're still parenting. Likewise, we're modeling other values that we believe in – to do with integrity, with compassion, with determination, with community.
To say that we live in a frantic and narcissistic society is to state the obvious. But to accept it, or ignore it, is surely no answer.
Making a difference in the lives of others means making a difference in our own lives, and in Butterfly Effect fashion, touches other lives – we hope for the better.
Some of us begin at an early age, aware of the significance of these values which are reinforced in our childhood homes. Some of us are so busy with personal and professional commitments – or just plain survival – that we come a little late to this particular party.
But we do show up, realizing that with life experience our priorities change, that we can make a difference, that we all play a diversity of roles in life, including unofficial teacher, counselor, listener, and cheerleader.
50 and Going Strong
At the half century mark (and after), many of the men and women I know are driven by a need to make a difference. It's not about midlife crisis; it is about a value reassessment.
We may challenge ourselves to take new risks. We may change careers, opting for the public sector rather than private. We may become more politically active or aware. We put our time, skills, and dollars where our values live.
The bottom line?
As we feel our aging, we also accept its power. As we experience life, we're more aware of the necessity and capacity to give back in some tangible and genuine way.
Some of us do it by volunteering – in our schools, our community centers, our places of worship, and organizations we believe are doing important work.
Some of us do it by writing a check.
Some of us help the gifted child with piano lessons at no cost, or the challenged child, with the patience and love to provide guidance or reassurance. Some of us help a stranger by listening, by offering a hand, by making a suggestion.
We make that gesture or take that chance, and we don't feel foolish.
Giving is the Best Cure for Not Having
When I do for others, I feel stronger, I feel more competent, and I feel a sense of belonging.  Whatever I have, I am grateful for. Whatever I don't have – pales in comparison.
Whether you are a midlife boomer or 30-something, aren't you in a position to make a difference? Don't we do so by telling the truths of our lives – our mistakes, our struggles, our pleasures, our discoveries – so others may benefit from our shared experience? By using our hands, our hearts, our willingness to work for something beyond ourselves?
Are you aware of the ways in which you make a difference – daily?
Has the kindness of a stranger saved you from dreadful days or despondency?
Are your priorities shifting as you get a little older?
Do you believe that you can make a difference?

Big Little Wolf's Daily Plate of Crazy