A few days ago I wrote about Ashley Quiñones, and her need for a kidney transplant. With the daunting prospect of raising the remaining $234,000 for this critical surgery, I can't imagine what she must feel, or what her family feels.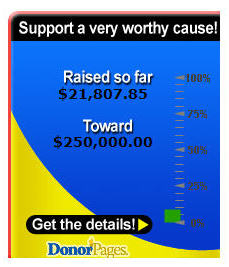 And you've all been stepping up to the plate – with your big hearts and your willingness to make a difference. Because helping one of us helps all of us.
Please read Ashley's story if you have not as yet. And share it – any way you can.
Meanwhile, look at what you've accomplished – what we've accomplished – in just in a few days! There's still a long way to go and time is critical, but more than $5,000 has been raised since Saturday afternoon.
You can donate to Ashley's kidney transplant fund through the COTA Donation Page for Ashley here, online – everything is fully tax deductible, and your receipt is emailed immediately upon processing your contribution, which only takes a few minutes.
If you prefer, learn more about contributing by check or money order here. As a 501(c)(3) charitable organization, COTA (Children's Organ Transplant Association) is a likely candidate for an employer contribution, so check out the possibility that your employer will match funds on COTA's Matching Gifts page.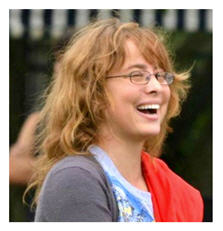 Read more about Ashley's indomitable spirit and continuing journey from her sister Kelly, at The Miller Mix. And please read this comment from Ashley about this effort. Your effort.
That "village" we talk about? We know it's necessary. Now, we're proving it's possible.
To everyone who is helping – and there are so many, quite literally from all over the world – you're pretty fabulous. You're truly making a difference by writing, linking, tweeting, emailing, contributing – and I know you'll keep spreading the word. Let's get Ashley that kidney for Christmas!
If you haven't seen this already, do read Life, Beautifully Unexpected, written by Kelly, with gorgeous photographs of Ashley. And for additional questions or suggestions, you may contact Kelly at kqmiller @ gmail.com.
Thank you.



Big Little Wolf's Daily Plate of Crazy