Some of us love to be the center of attention. We need that spotlight. Me? Not so much.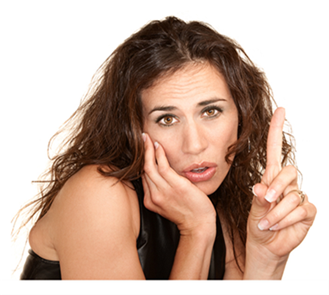 I like my work in the spotlight – if it's deserving. But I don't need much attention lavished on me – possibly a matter of my personality, or the fact that I don't lack for it from the people who matter to me.
How to get more attention from your partner – if you aren't getting it now?
Sadly, I'm guessing this is a question plenty of men and women ponder.
The challenge may be as basic as getting a word in, or involve trickier tendencies toward a partner's ability to be affectionate, inclusive, or considerate.
What about you? Hungry for more attention?
Attention Whore, Out the Door?
My mother was a woman in constant need of attention, a classic narcissist and then some. Her presence could siphon the air out of a room as she pushed, she insisted, and she guilted. My father's response? He was out of the house as much as possible.
An old friend was equally in need of attention, though her style and M.O. were entirely different from my manipulative mommie dearest. This particular woman was a stunning single mother whose social life was anything but unexciting. She thrived on the attention of men, demanded it, and got it.
But those relationships were frequently short term, and then she was on to the next, or they were.
Was she getting what she wanted from those encounters? Did she lose interest as soon as the newness wore off? 

Need Attention From Your Spouse?
The first man I dated after divorce was a narcissist extraordinaire. Everything was about him, and no amount of praise was sufficient. He'd been through two marriages when I met him, and I couldn't help but wonder what life was like for his wives.   
Frequently, I couldn't get a word in. At times, he would seem to listen but his actions discounted everything I'd just expressed – the proverbial "in one ear, out the other." Yet I recognized a kind soul beneath the bluster and emotional neediness. Eventually, I moved on.
Setting aside the narcissists – or if you prefer, the attention whores – what about the rest of us? Aren't there times when we feel more vulnerable, need more TLC, and don't get it? Sometimes, doesn't everyone feel ignored, dismissed, or taken for granted – especially by a spouse?
And I will make a distinction between needing attention and needing reassurance. Hello? They are not the same! We all have moments when we're feeling fragile or insecure, and we turn to a friend, lover, significant other or spouse for reinforcement.
Marriage Manners, Pay Attention!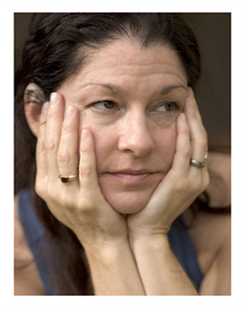 Some men are more observant than others, some are more romantic, some are more attentive – cluing into moods, remembering anniversaries, genuinely listening. (Okay. Not all the time.)
Naturally, we could say the same for women.
In my marriage, my spouse was none of the above – not observant, not romantic, not attentive – which I realized before we married. Obviously, there were many good qualities and good times, or we wouldn't have walked down the aisle.
But over the years, more consideration of my concerns and feelings would have been welcome. I don't mean that to sound selfish; it was never about the spotlight. It was about not feeling valued, and missing a quality of thoughtfulness, not to mention a desire to spend time with me. Sadly, both were nowhere to be found.
How could I have gotten him to pay more attention?
I realized we needed to spend more time together – alone or with his friends.
Had we shared more interests, that could have helped. But by the time there were two kids, the house, my job, and his travel schedule, that felt impossible.
I could have tried talking more – and sooner. Letting him know what I needed, and why.
I could have asked him what he needed sooner in the marriage. I asked all kinds of other things, but not that. Or rather, I asked much too late.
Theoretically, I could have taken better care of myself. Practically speaking, I was hanging on by my fingernails.
Did he get enough attention from me? I thought so at the time. Then again, the undoing of our marriage wasn't one-dimensional. No journey to divorce ever is.
Does Your Partner Pay Enough Attention?
I'm comfortable on my own. My friends are genuine. I'm not jealous by nature, and I'm not emotionally needy.
My relationship is mutually caring in ways that matter to us both. Occasionally one or the other of us tunes out, just a little – generally a function of fatigue or work. I consider this perfectly normal.
If I ever did want more attention, I hope I would speak up in a timely fashion – ask if there was something wrong, explain how I was feeling, and not insist in ways that can drive a loved one away.
Do you need more attention in your relationship?
Do you like to be the center of attention?
What do you when you're feeling ignored?
You May Also Enjoy