Thick, freshly baked artisan bread, filled with whole grains and seeds, a slight taste of honey, nothing artificial – and so much more satisfying than the packaged wheat I used to purchase, that now tastes – to me – like cardboard.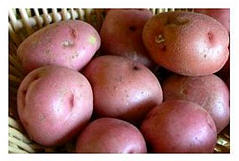 Organically grown red potatoes, organically grown Roma tomatoes, organically grown red leaf, and spinach, all drizzled with homemade vinaigrette… heavy on the Extra Virgin Olive Oil, light on the garlic.
A French dish that has always been one of my favorites, in its many variations: poulet à la crème – made with free-range chemical-free chicken, and more organics: mushrooms, onion, peppers, seasoning – and of course, that dash of cream – though I often substitute chicken broth and go light on the cream.
I'm eating well these days. Very well. And at lower cost than ever. As for the reasons why – besides a determination to do so?
I have access to a variety of sources – including a fantastic no-frills Farmer's Market. I have the time – approximately six hours each week – in which to do my food shopping. And with that time, I frequent five different locations. I know what to buy at each, and I'm very disciplined at not straying from my targeted items.
Catch-22: Time is Money
As a single mother for many years, juggling multiple jobs as a contractor or freelancer, and multiple kids (my two and their friends), jamming the two hours a week of "everything" shopping that I usually spent was hard enough. An additional three or four hours?
Not a prayer.
Despite a so-called "flexible schedule" (making my own hours around too much to do and too little time).
Despite a constant desire to keep expenses down (hello single parent reality, and those oh-so-hard-to-enforce agreements).
Despite the fervent belief that we are what we eat – or at the very least – our health and well-being is significantly impacted by the quality of what we put in our mouths.
Not only are we nourishing ourselves with necessary nutrients; there is pleasure in savoring the many tastes and textures of a wonderful meal.
You Are What You Eat
Just to be clear – I am not vegan or vegetarian, nor have I gone entirely "organic." But in the past five months, I've probably achieved 75% organic.
I feel better. I look better. I'm spending less.
Think that when your kids get older and busier, then take off on their own adventures, that sitting down to a fantastic meal doesn't affect your mood – as well as your physical health?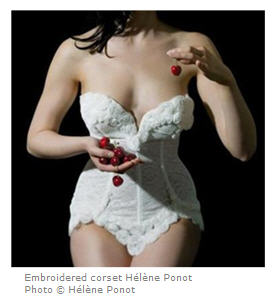 Think again.
I'm spending no more time in the kitchen than I once did, but I'm enjoying the preparation more. And the results.
As a believer in "You are what you eat," I will also say that I like to think I haven't lost my taste for a little sexy something now and then. In the bedroom. In the kitchen. In life. Wherever it may happen to blossom.
And who doesn't feel more sensual when you allow yourself to indulge in comely comestibles, and then savor whatever you put in your mouth?
Obesity, Food Quality, Long-Term Health
Think those obesity statistics are talking about some other children, some other family, some other neighborhood?
Some other woman's post-menopausal future?
It isn't simply about getting up off the couch (though that's advisable) – or pushing yourself away from the table (though portion control matters, of course). You are what you eat! The better the quality, the fewer the chemical additives, the more nutritionally well-rounded your diet – the better you'll feel.
As a woman at midlife, I am well aware of my body's gradual changes and its capacity and its preferences. I know where I tend to be deficient (like many women – iron), and how to eat to battle that tendency.
Look at this list of food offenders that up the likelihood of stroke. These used to be staples in my house – in part because my kids liked them, and also because I thought they were cheaper – and – not unhealthy!
Guess what – they're neither! And they've now been eliminated from this household, with the exception of small portions of (grass fed anti-steroidal) red meat. But again, this change in diet is possible because I have options that are accessible, and time to seek them out that I didn't have previously.
Shouldn't we all be speaking out about that?
Who doesn't want the healthiest possible foods at affordable prices?
Not only for our families, but for ourselves – so we can feel great as we grow older?
Wouldn't that be doing something positive for the economy – long-term – saving on billions in health care, not to mention allowing us to grow older gracefully as well as productively?

Lingerie by Hélène Ponot


© D A Wolf
Big Little Wolf's Daily Plate of Crazy