I don't know where blockage is born or why it's harder to deal with at certain times more than others. I imagine fatigue has its fingers in this pernicious pie, as try as we may, we cannot accomplish our clear-cut goals; we cannot finish, or perhaps we cannot start.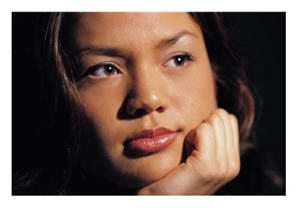 Writers may know these perilous periods well, but I think we all experience moments like this – times when we hesitate, we stagnate, when our motivational juices dwindle or dry up, and we're as parched as the proverbial creek bed in a drought.
We cannot seem to get the job done.
My nemesis?
My dreaded foe?
The days and nights not of the wrong moves, but no moves at all.
Spinning My Wheels
There are times when the stack of bills is so overwhelming that each envelope takes on potency, filled with the emotional ferocity of fear, and its companion, easy anger. The bills sit until the last minute, when finally, I open them, dig out my checkbook, and plunge in. Painfully.
There are times when the blank screen refuses to respond to my attempts to corral an idea into verbal form – to lace it down, to tighten it neatly, to get it done. Perhaps it's as simple as a two-paragraph email, as straightforward as the final edit on an article due, a rapid rewrite of a resume to be reshaped for the hundredth time.
There are triggers. There is paralysis. Energy is depleted by stressing, worrying, and avoiding.
Getting it Done
And then I remind myself that when the cost of not doing becomes greater than that of doing, we rise to the occasion, we rally resolve, we negotiate with nerve or dare our desperation, we fumble for the positive voices hauled up from the depths of some deep discipline – all to shove us from inaction into action.
And we do it.
Whatever the "it" may be. Whatever effort "it" requires. Whatever the elusive emotional demons we must battle to get "it" done.
At last we achieve the ability to spring into action at the glorious chime of the starting bell, or the grueling but welcome final push to the finish line, and preferably we perform sufficiently to stay in the race – the relationship race for those we love (and ourselves), the professional race (so we may continue to earn and to contribute), the emotional race so we eke out another week, another day, another hour of self-esteem by beating back the evils of stagnation and all their symbolic soup of reasons or rationale.
We get on with things. Yet it's an inexplicable struggle.
Life, Midlife, Undercurrents of Inertia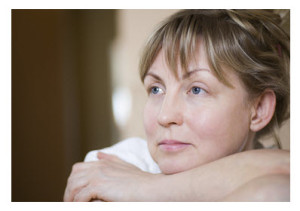 Lately, I've been fighting inertia.
Lately, I've been fighting discouragement on many fronts, though not all.
Lately, I've made progress in some areas – oddly enough to do with significant life changes – while stumbling over seemingly simple tasks. And I don't know why.
I am experiencing empty nest, and growing accustomed to it. I am undeniably at midlife, and increasingly fine with what that signifies. I am confronting midlife marketability issues, and dealing with that invariably angst-ridden mixed bag. And I am stuck, strangely stuck, though anxious to move ahead.
I am resorting to an old standby: Just do it, just do it, just do it.
But the effectiveness of that particular mantra? May I admit – less than usual?
While it may be to my benefit to examine the triggers – sometimes, behavior helps change behaviors, and it's as simple (and complicated) as that. But what if you live alone? Isn't one of the challenges (downsides) that there is no one to nudge you, to encourage you, to guilt you into healthy action? No one else (like children) for whom you perform at your peak?
Change is an Odd Companion
I recognize that emotional stagnation (for me) is tied to change – its acceptance in some areas, and reluctance in others. Fear is at play, of course. And perhaps a dose of (feminine?) self-sabotage. So I'm searching for my adult admonishment, the knowing voice of reason in my head – the coaxing, cajoling, coercing if necessary – as the cost of inaction bares down on the fear or effort of action.
Ever find that you are stuck when faced by seemingly simple challenges?
How do you find your "get up and go" – for dating, for work, for family, for your passions – when your usual motivations seem to have gotten up and gone?
What do you do when your "positive" voices lose their powers of persuasion?
You May Also Enjoy