It's the O word. Not the oft-discussed, euphoric O word. An onerous, off-putting O word.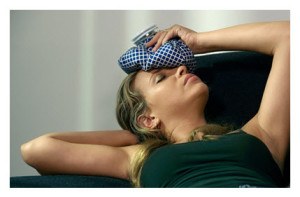 Overwhelm.
Overwhelmed by To Do lists that grow faster than Pinocchio's proboscis at a political fundraiser. Overwhelmed by ideas that demand development and the 30-hour day. Overwhelmed by exciting new prospects that necessitate time to assess, absorb, analyze.
Please pass the mathematicians, the statisticians, the supercomputers. And a shrink.
Emotion is invoked in each wearisome worry or promising possibility, amplifying the sensation of being knocked over by a wave, then slammed by another. Engulfed. Submerged.
Your head is throbbing, your fingertips tingling, your thoughts skittering away before you can pin them to a page or a plan, or, plucked up and plopped down into a puddle of incomprehensible sludge, details deserting, you slap an ice pack or a cold cloth on your brow.
You put your feet up. You say STOP. You can't function until you beat back overwhelm.
What Is Overwhelm?
Overwhelm.
It isn't anxiety exactly, though anxiety may come calling. It isn't work-related necessarily, though when it is, you can skim articles on managing work overload and identify immediate takeaways.
Among those tips that are applicable regardless of the situation — personal, professional, or both — are these.
Reminders to prioritize. To say no. To let go of the small stuff. To enforce boundaries.
It's all good advice, don't you think? But sometimes there is no one else to assist with the so-called small stuff you aren't supposed to "sweat." Sometimes you've been through rounds of load-lightening exercises, yet you're back at square one. Sometimes, you've learned to say no, and no again, and a polite albeit resounding no to the roaring, riotous rumpus that defines your external and internal life questing and requesting.
Still, you're overwhelmed — by the sheer enormity, complexity, competing pros and cons, and emotional investment in the matters you're trying to manage.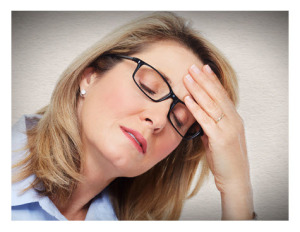 Anxiety? You bet. A frequent companion when you're in overwhelm. And in our "do more with less" society, who hasn't felt frazzled for days or weeks or months — carrying too massive a load?
Mirror, Mirror… I'm Stressed!
Maybe you pass a mirror in the morning and you can catch a glimpse of your expression. Bags under the eyes? Furrowed brow? Wan complexion?
Too many Tums or Tylenol instead of wholesome meals to make it through another day?
Maybe your mirror is a spouse or a significant other or a friend, pointing out the symptoms of overwhelm. And maybe, like me, you open your email — make that emails (plural) — and the latest onslaught of 100 messages leaves you resigned, as among them, you find this:
"What's going on? I was worried."
It's a few short lines from a pal. Not verbatim, but the gist.
"You don't usually go more than two days without publishing. Is everything okay?"
"Nothing is wrong," I write back. "But I have so much going on, so many moving parts to manage, so many competing considerations on top of the usual that I'm swamped. Something has to give. So I'm writing less. Here, anyway. For now."
And even as I tap tap tap those words onto a screen, I can conjure the feeling — the feeling that everything that needs attention is excessive; it isn't only the magnitude of chasing an objective (thank goodness for the common sense to drill down to small steps), but it's the speed with which "more" keeps hitting, and more after that, and each "more" — even if it's positive — alters both impacts and dependencies in an overwhelmingly fluid picture.
The Good, the Bad, and the Headache
Overwhelm may result from bad news, a tumultuous project, an unexpected financial snafu, a devastating incident that hurls All Reasonable Plans out the window and signals a wholly new and unflinchingly challenging reality.
But most of the time (for most of us), overwhelm is less dramatic. It's the story of a frog in boiling water, or something positive that comes with tentacles and timing we find difficult to accommodate.
It's like planning a wedding or anniversary on a tiny budget with your mother breathing over your shoulder, insisting you invite Great Aunt Becky and Third Cousin Fred and oh by the way, what about your Uncle Martin's business partners because Uncle Martin was kind when you're mother was laid up after the skiing accident?
There's overwhelm after the birth of your first child, when you're elated and exhausted and there's so much to learn and do and the weight of parental responsibility hits you like the proverbial ton of falling bricks.
There's overwhelm when you relocate a family for a job, and everything important is new: You're scouting neighborhoods with good schools for the kids and a reasonable commute for yourself; you're evaluating childcare options you can afford; you're in the market for new doctors, new dentists, and of course a new home. You're facing the logistics and expense of the move itself, wondering about making new friends, while hoping new colleagues will be easy to work with.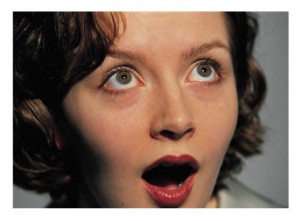 And that's just scratching the surface.
Overwhelm leaves you with eyes glazed, mouth agape, and the realization that the only way to re-emerge is to lighten the load so you can float back to the surface again.
And contend with whatever is left. Effectively.
Maybe.
Life by List. Good Strategy?
Then you think about "the list."
You know. The list.
The daily list where you write things down. The many daily lists where you jot the "don't forgets," the fragments of ideas, the locations of the most important lists. (Right. Your lists are in overwhelm, too, and sometimes you lose them.)
Then there's the mental list, with its more of the same, and the digital lists, with their more of the same, and the digital calendars with their automated entries and reminders and beeps and pings.
Even the good things on the list are at risk for setting off a chain reaction — for example daily writing, which for me leads to more focused thinking, to the "juice" that is fed by curiosity, and to the very research and exploration my professional responsibilities require. And yet these are precisely the good things you need — like 30 minutes of exercise, like healthy eating, like recreational reading, like listening to music, like making music, like making love.
Other strategies to reduce overwhelm?
Container gardening. Online window shopping. Watching an hour of sports on the tube, or a classic film, or looking through a scrapbook. (A real one. Use your sense of touch. It helps you ground your emotions.)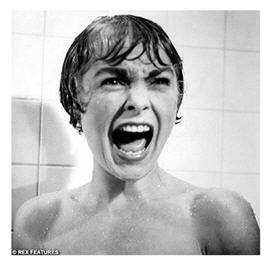 Stand in the shower after a dreadful day. Enjoy the steam. Luxuriate in the hot water beating down on the back of your neck, and on your brow as you turn toward the spray, and on your lids and temples where you begin to feel your headache disappear at last.
And no, not that kind of shower.
This kind of shower.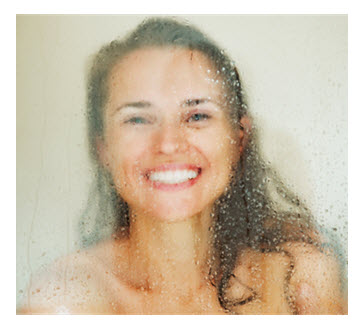 More recommendations?
Cook something. Eat something. Call a friend. Kiss your spouse, kiss your kids, kiss your dog. Dig out the Devo, the Stones, the Brahams.
Peel away a few more items that are contributing to overwhelm. Let them go. Push back the wave.
Sometimes…
Sometimes overwhelm is the result of niggling, negative, or nagging items that just won't leave you alone. And you know it isn't personal.
Sometimes overwhelm involves a flurry of details that are necessary to accomplish the emotion-neutral comings-and-goings of Monday through Sunday life — with kids, spouse, extended family, and yes, that job with which you have a love-hate relationship. Yet still, anxiety creeps in and squeezes the pleasure out of daily doings.
Sometimes overwhelm is about overcoming obstacles in yourself, eking out encouragement to direct your attention toward something good, a means to start over in the shiny hope of something good, even if it comes with the contemporary equivalent of caving to Uncle Martin's business partners on a guest list.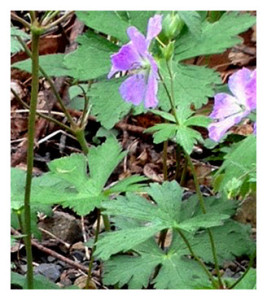 Sometimes, without question, you are headed into a series of wonders, a wave of wonders — a relocation just for yourself, for the adventure and empowerment of it — perhaps for a terrific opportunity that you really want, for the experience of a city that has always seduced you, for a relationship that promises a delectable future — or some combination of these and other happy life changes.
Sometimes you dare to wing your way to new locales already, realizing you are freer than you thought, which of course invokes overwhelm in all its terrifying and tender and audacious ferocity: More options blossom with each adventure, and more anything is the opposite of peeling away and paring down.
Maybe…
Maybe overwhelm is simpler to situate when you acknowledge that it is all about capacity. Finding oneself incapacitated by insufficient resources — time, money, family, friends; emotional bandwidth; hands, arms, and fingers to ferret out answers to open questions you need to resolve.
Maybe overwhelm is about insufficient capacity to stand up to that obstinate, ornery tidal insurrection of tasks that we all face at one time or another — sometimes with support, and sometimes alone.
Maybe you wander along a shadowy path for years, and one cool Spring afternoon you find yourself awakening, and you are enchanted, standing on a mossy floor in the woods, the air as velveteen as your lover's touch, blooms rising up in the mist for the briefest, most exquisite moment like something out of Brigadoon, and the only sounds you hear are birdsong and your own breathing.
So you breathe, deeply. You listen, easily. You feel, profoundly.
And all those texts and emails and calls you "must" return seem less critical. Because they are.
All those weighty tasks to accomplish so you can lighten your load are less difficult. Because they are.
All the headaches to endure so you can reach a calmer, sweeter, richer, more exhilarating way to live in this moment and the next are less important.
Because they are.
And for a few hours, overwhelm loosens its grip.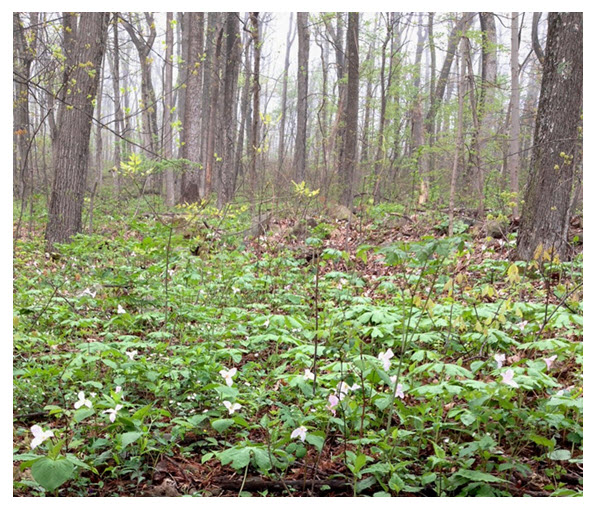 You May Also Enjoy