It takes planning, and a willingness to run the risk of inconvenience if the traffic patterns are off, or my back starts acting up.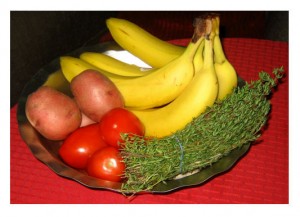 But a trip to the Farmer's Market for all that food, glorious food? For the sensual pleasure of an abundance of organically raised produce, not to mention grass-fed beef and wild-caught fish?
Then there is the pleasure of people-watching, as an extraordinarily diverse group of individuals pick through peaches, pluck up a passion fruit, or sort through the spinach.
And the savings? My food bill is routinely reduced by 30% or more, simply for the investment of the few hours it takes to get there, to shop, and to get home.
This morning I took that time. This morning I did more than that. This morning I stopped to pause at the light – no radio blaring, no phone nearby, no laptop at the ready. Disconnected in order to be connected. In order to observe and to feel.
All too often, I can't see the forest for the trees. I know it, and periodically I must self-correct. But it isn't simple.
All too often, despite a belief in moderated optimism, I lose myself in my own obstacles and cannot make my way around them. I know it, but I struggle trying to self-correct.
This doesn't happen when it concerns my children, of course. For them – always – I seem to do my best and give my best.
But for myself?
A different story. And I wonder if this is a woman's story, a woman's issue, a failure of cultural conditioning, or something more personal.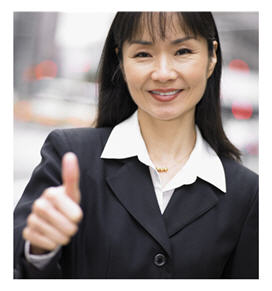 Yet I believe in women. I believe in our strength. I believe in our ability to imagine a future and then create it.
I also know that we typically don't take the time to pause, and it's amazing what we may notice when we do – forced onto slow-moving streets, halted at red lights, heeding the stop signs.
For me, this becomes an "acceptable" moment not to multitask. A few minutes to consider my options – new options.
Lately I feel increasingly fragile. Still, I am aware that if I don't care for myself, I cannot expect that anyone else will.
Yet I discover these unanticipated moments of peaceful journey: I am paused beside an old brick building in a warehouse district, enamored of the textured surface; I am paused in a neighborhood of worn clapboard cottages, relieved that they remain unspoiled; I am paused by a scarred and damaged tree, which nonetheless thrives with its early autumn touch of orange.
This morning after putting away my tomatoes and thyme, my berries and bananas, my whole grain bread and best-on-the-planet bran muffins, I recognize the routine that is pulling me under. I realize how dim my surroundings have become.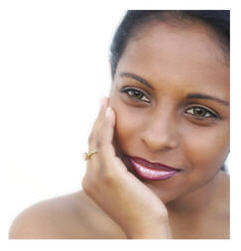 The blinds are closed and while dappled light plays through the slats, it isn't enough.  I can switch on lamps, but it isn't enough. I need more clarity. I need more brightness. I need more something.
So I walk through the house and open the blinds. I pull aside curtains. I make myself a spot in the sunshine, and give permission to bask in the light – appreciating my two good eyes, my functioning mind, and the necessity to pause – for nourishment.
Do you find it easier to care for others than for yourself?
How do you break old (bad) habits and replace them with something new?
Do you believe that the act of shopping for healthy food – touching and smelling – adds to the pleasure of preparing and eating it?
How do you take time to disconnect, and what do you do to pause at the light?

Big Little Wolf's Daily Plate of Crazy