You're dating a nice man and he whispers "I care for you." Now you're convinced that it's love. But he hasn't said love.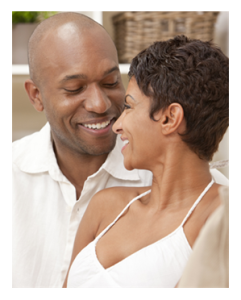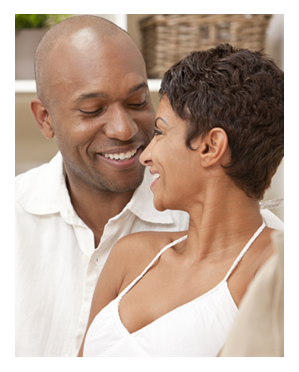 It's early in the relationship and you're about to tumble into bed. He says "You're special, you're sexy, you may be the one," and you're certain monogamy is part of the package. He's certain to hear the "yes" that he wants in the moment.
You're living with a wonderful guy, or engaged to one, or married to one. He tells you he doesn't want children.
You tell yourself he'll change his mind and your friends agree and advise "Just give him time." It's "he says, she says," and it's so much more.
In my experience, men express what they think and women hear what they want. Men are also trained (or conditioned) to speak and act in the ways that women respond to, or in ways that serve their purpose.
But that training – when it comes to long term relationships?
Not helpful.
It negates one of the most critical aspects of a solid relationship – genuine communication.
Wishful Thinking, Hopeless Hearing?
I'm not saying that men are the only ones to speak their minds when it serves them, to find persuasive strategies in the moment, or that women are alone in hearing what they choose to hear.
I'm not saying that adult relationships involving love and sex are the only ones in which this phenomenon occurs. We all engage in wishful thinking and selective hearing, in a variety of scenarios. Who doesn't want to believe the best of their child, their sibling, their co-workers, their community – as well as the man or woman they desire?
Aren't we all urged to see the best in others as well as ourselves, to give trust and respect until we are proven wrong, to envision the world in a positive framework and somehow "the universe" will grant our vision?
Listening to Men
It's a few years after divorce and I meet an interesting man through online dating. He tells me he likes children but doesn't want any. I am in my forties; he is in his fifties. His wife passed away, and he spent years at the hard work of raising her son by a former marriage.
At the time, my boys are barely in middle school. I realize now that he could see what I could not – the tough (and expensive) years that lay ahead.
We date, he meets my sons, he likes my sons, and we begin to grow closer. He loves spending time with me (he says), yet he tells me again that he doesn't want children.
Unfortunately, his mixed message prolongs the relationship as I find myself dropped suddenly a few months later, with words to the effect of "This isn't right for me and I have to end it."
I should have listened. I should have heard.
Marry Me – Not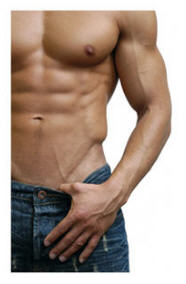 Fast forward a few years to a hot relationship in which the gentleman I'm seeing is a full-time single dad with two children, some 10 years younger than mine.
He speaks of commitment and marriage, as I try to imagine taking on his little ones in the midst of my own two entering adolescence. As for marriage, everything in me is screaming no.
Never say never, I tell myself – because I'm capable of change.
Never say never, I tell myself – because so much of life is beyond our control.
But that particular man? Those particular circumstances?
No. And no is the right decision.
Communication, Behavior, and Choosing Change

Mixed messages are difficult to decipher. We need to balance words and behaviors. We also would be wise to take our time in getting to know another person. Must everything be a race to the marriage vows? Or to the altar of love, for that matter?
As for preferences like not wanting kids? Don't assume you can change someone's mind.
Preferences like marriage versus living together? Don't think someone will "come around."
I personally believe we change when we choose to change. If forced into the straight jacket of another person's way of living – even if it's someone we love – resentments build, fissures form, and foundations are threatened.
Speak your mind, and do so carefully. Just as important? Listen attentively.
Open your eyes to the motivations of others. Don't see what you want; observe what is present.

Big Little Wolf's Daily Plate of Crazy