Messaging with a potential date you've never met. Chatting on the phone with a potential date you've never met. Exchanging photos with a potential date you've never met. (Careful, now… Don't show too much!) And then, maybe…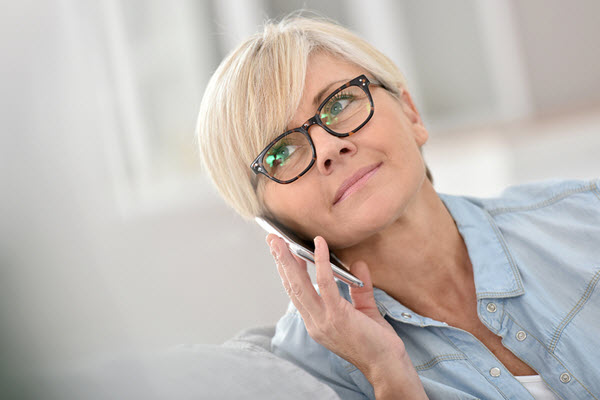 A coffee date, a drink date, a dinner date, or… nothing.
Maybe you're not interested. Maybe he or she isn't interested. Maybe you find yourself ghosted. Maybe you do the ghosting. Or maybe you relive your wretched adolescent years, as you find yourself stood up.
Dating Doldrums, Relationship Goals
Feeling ambivalent about dating? Join the crowd. I have dipped a toe (a foot, a leg) in and out of the dating pool over the past dozen years or so, stayed out entirely for five or six years, and have dipped back in again over the past few months. But I find myself dealing with dating ambivalence on a regular basis. I'm not sure if it's because I've yet to encounter anyone who really piques my interest, or if it is something about me, my current priorities, and my current constraints.
But don't we all want complicity with someone special? Or do we find that the cons involved in relationships outweigh the pros, based on timing or other circumstances?
Are we potentially just as happy in friendship and family groups? Is the occasional lover or flirtation enough to satisfy our other needs?
I used to wonder if I had aged out of dating altogether, not just online dating, but any sort of potential romantic engagement. That, to the best of my knowledge, was seven or more years ago. And while I know that I had not then, I'm asking myself the question again, all these years later.
How Do You Envision Your Next Years?
Sometimes I can easily imagine spending the rest of my life alone. Sometimes, that very thought is inconceivable. Not only is it impractical as we grow older, but it seems like such a waste when you truly enjoy spending time with a partner.
So where does that leave me — or you — or anyone dealing with a similar scenario? If opportunities for real-world, impromptu meetings are few, and online dating, whatever your age, feels like a bust, then what? Carry on with a smile? Eat chocolate and give up?
What if you're still young enough for the online approach, but you aren't interested in Tinder or Grindr or hook-up culture? Not as a goal in and of itself, and not as a means to a relationship end?
Are our Millennials as stymied in search of sustainable, substantive relationships?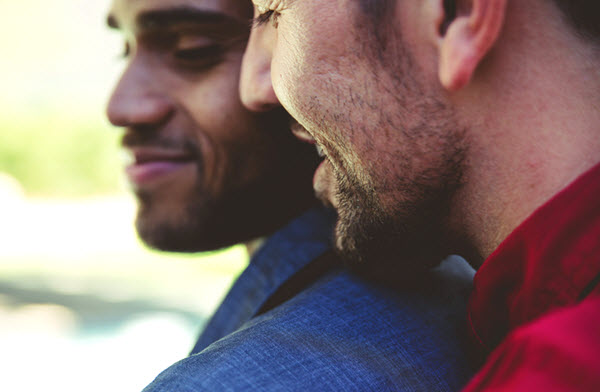 Not So Easy, Even When You're Young?
Does dating successfully seem like an impossible task — even if you're 30 or 35? And if you're 45 or 55 or 65, do you feel like it's too late?
Now, I know at least one person who would say it's never too late. (She left a glowing and inspiring message on my Facebook page about her delicious romance at 70. Brava!)
As for online dating, as much as it can be amusing — and it is — it can also be frightening and demoralizing. Oh, the ridiculous profiles! Oh, the clueless messages! Oh, the scammers and the schemers! And then you finally agree to speak to someone on the phone (or meet) — and they're beyond boring, beyond bizarre, or beyond arriving at the designated coffee shop.
My most recent experience? Let's see… my profile paints a realistic picture of me, emphasizing a love of words, books, art, conversation, French, and a decidedly nerdy, indoorsy streak. And despite my intermittent bluster here, I'm pretty much a gentle soul. So who do I hear from? Hikers! Bikers! Hunters! Confronters! Hello? Can you read? (And I don't even mean what's between the lines.)
If I were outdoorsy, I would say so. I admire outdoorsy, but it isn't moi. And if I'm surrounded by books in my picture, isn't that also a clue?
Maybe I'm Too Old. Maybe I'm Too Grumpy.
Ambivalence? Perhaps dating ambivalence is born out of discouragement. (I was stood up for the first time in my life about three months ago. By a 63-year-old man. Really?!?)
Perhaps dating ambivalence is born out of frustration. (All those virtual missives that say "Hey Baby" and nothing else, or "Hi" and nothing else, or offer unsolicited body parts (please, show me anything else…))
Perhaps dating ambivalence is born out of reality — or a perception of reality — the impression that everyone looks so old, too old, and they're all exactly my age. I can only imagine I'm "too old" to them as well. Hell, I think I agree with them.
And then there are logistical considerations. I'm tired. I'm grumpy. (Not a good combination.) And I no longer live in an area that is geographically proximate to activities I enjoy, which would be activities attracting others I might have something in common with. (Emily Dickinson, move over. Maybe I can survive as poetry-penning recluse?)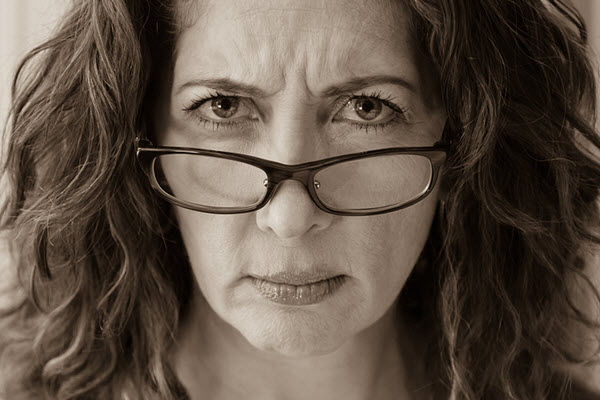 Take My Own Advice? (Not Likely)
Were I advising a friend (and not myself), no doubt, I would be upbeat! I would say this: "Meet everyone who seems sane… but do so safely." Actually, that is the sort of advice I would also give my Millennial sons (single), their Millennial friends (single), and a beautiful, smart, sassy 30-something (single) friend of mine who also doesn't seem to meet eligible guys.
And let's not forget that safety is a serious issue. Most of us didn't need #MeToo to understand the slippery slope of sexual aggression.
As for yours truly, I wonder if I will be able to cook up more energy for socializing when the weather warms up, or if my ambivalence will remain.
The thing is, I genuinely enjoy the company of men. The energy in our differences. And I miss intimacy, emotional intimacy more than anything else.
Ambivalent? You bet. What about you?
You May Also Enjoy