I've been scrounging in my son's room for vestiges of dirty clothes – hardly an exciting task, but a must – lest hidden stinky socks unleash insidious effects while he is away at school.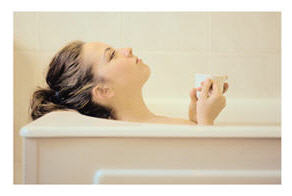 There was plenty to discover – a t-shirt here, a towel there, tennis shorts in the strangest places. And yes, more filthy socks. The room wasn't marked BIOHAZARD all these years for nothing.
Grant me the serenity to make it to the coffee maker. Then perhaps the tub. And if need be, the Bloody Mary mix.
Fortunately, my fine young man did tidy up the most offensive corners of his space, but as I followed up with the "adult" version of cleaning, I noticed his collection of medals looped over the finial of a tall bookcase.
I counted.
There were ten of them.
I remembered.
When there were none.
A Trophy for Every Child
I have mixed feelings about our "trophy" society – one in which we pretend that everyone is a winner (when it comes to raising kids), all the while gladly dividing the world up into winners and losers when we all know that any success comes with a price, and losses often provide our most important lessons.
I recall my younger son as a small child, irritated (and envious) that his brother was the "winner" (with prizes to show for it) yet he, my little one, hadn't a medal or trophy to his name.
A few years later that was no longer the case. There were numerous art awards, and later, academic distinctions as well. Clearly, he was proud of his accomplishments – and those medals and honors. He waited for them. He earned them. They weren't solely about effort. They were about results.
Discipline
I've spent the past two years writing from discipline, writing as a means to assess and redirect, writing as a vehicle for contributing (I hope), and certainly, writing to connect.
If I could write daily (adequately), no matter what was going on, then I could parent daily (adequately), no matter what was going on. This discipline was about process and result.
But now what – beyond the next weeks of cleaning and organizing, of ongoing laundry, of filing papers and trying to set a new course?
There are no medals in parenting. No certificates, no ceremonies, no proverbial gold watch. There is the finish line – so to speak – when you launch your children into the world and hope for the best. Then there is "just life" – and whatever you can make of it. Filling in (for the parts gone missing), picking up (the threads of a former life), and moving on (into the next stage).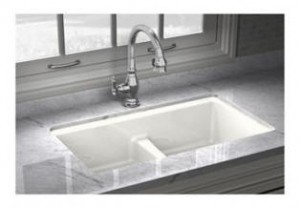 Recently, I was reading Gale at Ten Dollar Thoughts and her list of things she did one evening rather than writing. As I try to write (here) somewhat less obsessively, I reflect on five accomplishments for the week for which there are no kudos yet I am proud regardless of what anyone else may think. For me they are about shifting direction, and in a way, about parenting myself and – filling in, picking up, and moving on – whatever that may mean.

Five Accomplishments For Which There Are No Medals:
I moved three pieces of furniture which belonged in different rooms – something I've wanted to do for seven years. I had to ask a neighbor to help, which in and of itself is, for me, an accomplishment. Asking for help is not easy for me.
I have not spent more than five hours / day online all week. That's extraordinarily few hours for me, here. This little plate of crazy is a bit of an iceberg (like many sites); two thirds of the work lies below the surface.
I have begun to process the absence of my younger son. That may not sound like much, but the pain of missing him surprises me. This is more than loneliness for my boys (and their friends); it is the passage of a special stage in life, and I confess, the emotions are anything but simple.
I continue to meet new people by saying yes to opportunities to get out, yes to a fine gentleman and his family, yes to the shedding of what is familiar, yes to the opening of my heart, yes to a future that remains unwritten. There's living and there's writing about living. I need to strike a balance.
I have managed to keep my sink free of dishes for a week. Now that one may indeed deserve a medal.
Your unheralded accomplishments? Your difficult-to-strike balance? Your own efforts – and results – when it comes to self-parenting?

Big Little Wolf's Daily Plate of Crazy