He paged through the test results from five weeks ago. Didn't say much. There was a flicker of a raised eyebrow. I interrupted his concentration: "She said everything was normal." He nodded, then shook his head for a moment at something, then turned back to me.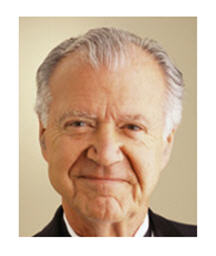 He's an older man. His face is a little rosy. He has a relaxed manner and a smile that comes easily.
He asked me to tell him exactly why I was there, and I mentioned the back pain, the leg pain, and how it was worsening. How it is present from the moment I wake until the moment I sleep. How long it has been going on. I described the reading I had done, and he listened. I told him of one condition I'd researched. It describes my pain, to a T. Yet I have none of the risk factors.
"Apparently there's a test," I said.
He reached down and took my feet. He pushed one spot on each, and asked if it hurt.
"No," I said.
He moved his fingers around gently, palpating several areas on my feet, then closer to my ankles.
He looked up and smiled.
"You don't have to worry about that. I've just done my test. That isn't what's wrong."
From the expression on his face alone, I felt relieved. Not to mention with healing hands actually feeling, listening, doing a job which clearly was familiar to them. Everything about his manner was reassuring. This was night and day from the last experience I had in a doctor's office.
He asked if he could touch my back, and after washing his hands, apologized that they would be cold. He pushed on several spots, and I startled from the pain.
Then we talked. I had come prepared with a list of questions, and he answered them all. Including the next steps.
"We're going to take blood for some other possibilities," he said. "Including some vitamin deficiencies."
I asked about the treatment he had prescribed last winter – shots – which have made a remarkable difference. Shots which the other doctor scoffed at, and indicated I had no need for. He shook his head again.
"You're low normal with the shots," he said. "You need them."
I took a deep breath. I know the difference between a physician who instills confidence, and one who leaves you feeling dismissed. Or worse, like an idiot.
Next steps? I have some idea of what they are. I also have a referral for another doctor when this one retires, this man whose voice,  manner, hands, and experience all reassure me – and I imagine, reassure his other patients as well. For now, I wait. And I think about another New York Times article I read, dealing with barriers between doctor and patient in special circumstances, and the importance of physical contact.
After I got home yesterday, I went through the five pages of detailed test results I had requested from the other physician. The one who said "You're fine. Everything's normal." I know enough to interpret a few basics on a lab report. There was an entire section of line items clearly marked "L" for low. Since when does that equate to "N" for normal?
I've been on the receiving end of enormous caring and expertise. I've also been on the receiving end of dismissive incompetence. I am not a litigious person. I believe it worsens our society as a whole. In the name of so-called justice, we are often acting out vengeance, or even looking to play the system.
But the delay has cost me. In pain. In dollars.
For now, I'll focus on the positive. One more thing has been eliminated. Some potential vitamin deficiencies will be looked at, and hopefully addressed.
As for my back and legs, knowing the next steps is a little frightening. But they will yield answers. And in my gut, I believe those answers will be good. Helpful. A solution, finally.
Healing hands. Hallelujah.