I've commented previously on the cost of raising a child. At the time I did, the figures I used referenced newly released 2010 data, estimating $222,360 per child, on average (for middle income families), up to age 18.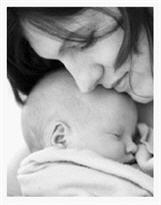 But this morning I took a look at another reference to the same originating document which is produced annually, and has been since 1960. It is issued by the U.S. Department of Agriculture's Center for Nutrition Policy and Promotion. That reference, from Life Inc. on Today.com, says:
Last year, the average cost of raising a child from birth to age 17 was $226,920.
Okay. Somewhere there's a disconnect or a simple reporting error by the media. For one thing, there's an approximately $4500 discrepancy. For another, there is – or isn't – a discrepancy in the number of years reported. And if in fact we're looking at figures on kids through age 18 (more typical if through high school), then we're talking about $13,000 or more which is missing from the currently reported total.
Either way, we're at between $227,000 and $240,000 per child. Pretty damn close to a quarter of a million.
But there's more worth considering when we dig into the original findings. There are assumptions and figures pertaining to two-parent households, single-parent households, and of course, income.
Yes, I'm a stickler for this sort of detail, because I think we learn from it, we situate ourselves with more certainty in appropriate context, and I loathe the way data can be interpreted however we see fit to prove a point. That said, I'm fully aware that it's necessary to establish reasonable assumptions (based on data and statistical rigor), and to extrapolate accordingly.
Incidentally, Life Inc. (on Today.com) offers its own summary of the report, along with a link to a calculation calendar that you can use to estimate the cost of raising your child. Their report points out that child-rearing increases are largely due to:
… increase in health care costs, as well as child care and education expenses
Moreover, we are told
The cost of food is still a major part of the cost of raising a child — as any parent well knows — but it has actually decreased in real terms since 1960.
Now that point I found particularly interesting, especially as I am very aware of the significant portion of my budget that is spent on food for two boys, now older teens. And in light of our discussion of American eating habits, American spending habits when it comes to eating (and fast food), and our growing obesity epidemic, I admit – I'm confused.
So what's up with this seemingly conflicting information?
What am I not seeing?
Is it tied to the (assumed) lower cost of junk food?
Data Data Everywhere
A few interesting points from the original report:
The sample consisted of 11,800 husband-wife households and 3,350 single-parent households and was weighted to reflect the U.S. population of interest by using BLS weighting methods.
For the overall United States, annual child-rearing expense estimates ranged between $11,880 and $13,830 for a child in a two-child, married-couple family in the middle-income group.
As a proportion of total child-rearing expenses, housing accounted for the largest share across income groups, comprising 31 to 33 percent of total expenses on a child in a two child, husband-wife family.
For families in the middle-income group, child care/education (for those with the expense) and food were the next largest average expenditures on a child, accounting for 17 and 16 percent of child-rearing expenses, respectively.
Annual expenditures on children generally increased with age of the child. This fact was the same for both husband-wife and single-parent families.
Overall annual child-rearing expenses were highest for husband-wife families in the urban Northeast, followed by families in the urban West and urban Midwest; families in the urban South and rural areas had the lowest child-rearing expenses.
Compared with expenditures on each child in a two-child, husband-wife family, expenditures by husband-wife households with one child average 25 percent more on the single child and expenditures by households with three or more children average 22 percent less on each child.
Hello? The fact that two parents with one child are able to spend more? A given, but I appreciate knowing it's apparently 25% more, on average.
And any link to unemployment levels? To poverty levels? And the fact that the report summarizes income levels at $57,600/year and under, $57,600-$99,730, and greater than $99,730???
The fact that only 15% of single parent households come in at over $57,600 – or another way to state that might be 85% are below the $57,600 mark? (Reality Check in Aisle 4?)
And then there is the mention that 85% of single parent families are headed by a woman (p. 3 of the report).
Anyone else concerned with these facts?
Parenting Investment

Not to be too sanguine about our kids, but isn't the exorbitant cost of raising a child enough to raise our hackles? A good reason to be interested in what we've "invested" in them? Might that play into our perceived (and real) overly "enthusiastic" levels of parenting attention?
I'm not implying that we're interested in our children because of money, nor unwilling to embrace significant compromises for their well-being. Yet our culture has shifted in complex and interdependent ways we're still trying to dissect and address; we pour our emotions into our children (and competitive measures of success?) – we want them to do well, be well, however we attack our parenting roles.
Whether we use a $227,000 figure or $240,000 – and whether or not we factor in our incomes and solo mothering or fathering – I confess that I never considered the long term expense of raising a child, when many years ago I did ponder a solo pregnancy.
At 32 and unattached, I was beginning to feel the bittersweet bite of the baby bug. I knew other women in their thirties who were considering – or undergoing – the Haven't-Met-Anyone-Sperm-Donor method of conception. Choice Moms. My hat is off to them.
Were they considering finances as well as emotional desire for a child?
For myself, I didn't want single motherhood, and in weighing my capacity to love a child along with lack of familial support, I decided it wasn't for me. Eventually I married and had two children one after the other, and found myself solo parenting all the same. And here I sit, blankly staring at the USDA figures on single parent households of a particular income segment.
The amounts indicate a lower expenditure on children. Hmm. I can't imagine why…
Dependent Dependencies?
We know that raising children is expensive. We know we "figure it out as we go." We know there are trade-offs to all our major decisions in life, not to mention the times when things "happen" and we make the best of them.
But I'm curious.
If someone asked you what it cost so far to raise your child, would you know? Personally, if I hadn't had to sit for months in attorneys' offices (and track line items for years afterward), I would never have known what I know now.
And I know quite a lot about dollars spent on my school-aged and teenage children for food, clothing, school supplies, books, (uncovered) medical care, dentists, orthodontia, transportation, child care, extracurricular activities, (uncovered) testing expenses (in public school), basic summer camp (so I could work), driver's education (not provided in school), car insurance (for teenage boys), and so on.
Then there is the bare minimum when it comes to computers or related electronics, and a percentage of housing and utilities.
What if you're a single parent, or considering single parenting, and you look at the increased detail on these reports? Would it deter you from pursuing solo motherhood?
Whatever your family structure, can these reports assist in facilitating planning?
Do you look at these figures when they're published? Or do you look away in helplessness?
What do you make of the reported conclusion that "real" food costs have dropped since 1960?
In fact, the Department of Agriculture report is intended to facilitate the determination of State child support and foster care guidelines, which got me to thinking. Does that mean the child support that was set, and then "excepted" (reduced) 10 years ago, was based on these guidelines? Because frankly, they don't even come close – especially if you, as the parent, are without "social" benefits provided by an employer.
Honestly, I don't know. It's a question. All I do know is that the amount determined to be "due" by the non-custodial parent was a drop in the bucket compared to what I was expected to contribute.
Pressure Rising or Pressure Cooking?
I highly recommend wading through the original USDA report. I admit I don't understand the methodology they describe (I'm no statistician), I have no doubt this is a challenging task to undertake, and much of the report is readable and many bullet points are interesting – for what they suggest about our conclusions and their validity.
All that aside, it's undeniable that kids cost big bucks. Sufficiently big bucks that if any of us really thought about it, we might stop at one child. Or spend all our pin money on daily lottery tickets, along with paying closer attention to my recently discovered Pressure Cooker Culinary Methodology, also known as a 99 cent cabbage to prepare a healthy, delicious soup that serves four.
Any other ideas? Comments on the oddities of presenting data to a weary American public?

Big Little Wolf's Daily Plate of Crazy