She's divine. She has superpowers. She's the incomparable, the intrepid, the marvelous Mutant Supermodel.
Recently she tagged me to participate in an intriguing exercise. You know the sort – where you find yourself equal parts honored and exasperated – plundering older writing on request, so that it sees the light of a new reading.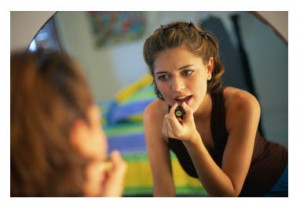 Called the Seven Links Project, this task was initiated by Katie from Trip Base. The "tagged" writer is to identify seven pieces of writing according to specific criteria, and then name five other writers to pick up the torch and do the same.
As for the criteria, the list is: most beautiful, most popular, most controversial, most helpful, most surprising in terms of "success," most deserving of more attention, and the post you are most proud of.
In other words? A mirror. A look back. An opportunity to simultaneously reflect inward and outward – in the hope of discovering merit in our rants, rambles, essays and examinations – and sharing them.
Just as important? Sharing other writers whose words touch you most.
But eegads! I've been at this daily for more than two years! Choose seven posts? Is this peer-imposed torture? Hapless hubris? Sanctioned self-promotion? Sorry Supermodel, but I surrender to seven links with sundry stories – somewhat hit-or-miss, but hopefully of interest.
Beautiful?
Most beautiful: I cannot pretend today
I have no idea if you will find this piece "beautiful;" it was written during a rough patch in terms of health. Some believed it was metaphorical or writer's block, intertwined with experiences of single motherhood. The memories and incidents were real enough, but this describes a sort of cognitive disarray – the result of such extended sleep deprivation that I was losing my capacity to connect concepts to words. I was scratching my way through a dark sea to reassemble thought, and then string sentences together. It's a terrifying feeling. But happily – sleep has since returned, along with the power of language.

Popular?
Most popular: Are French Men Irresistible?
Move over Cary Grant. Apparently the myth of the French man is alive and well! My contemplation of French men is the most popular post I've written in two years. Is it because I'm a woman in midlife and actively dating? A woman who admits to no nips and tucks, and is still interested in the opposite sex, which appears to be reciprocated (at least by French men)? It beats me. But I believe the qualities described would make most women happier with their mates – regardless of nationality. And who doesn't want sexier, sultrier, more satisfying relationships?
Controversial?
Most controversial: What is it about nudity?
Be forewarned: If you have a problem with the nude form, then avoid this post. Yes, it's illustrated, and yes, it's a serious essay. Few people were reading me at the time I wrote this (please note, I attributed artwork and photographs as best I could, including acquiring written permissions for certain images). As for the content – I'm hopeful that you might rethink the beauty of the human body, and that nudity need not be offensive. On the contrary, it is natural, it is to be celebrated (in "appropriate" context), and in some instances, it is healing. As for controversial? Apparently so – must I remind you of Atlanta's response to bare breasts in a recent painting exhibition?
Helpful?
Most helpful: Gender Roles: Virile Verbs, Apathetic Adverbs, Nouns in the Nunnery

I love to write about parenting, teaching kids life skills, and making my way through the murky muddle of post-divorce life with my two (now) teenage sons. I write what I can – without violating their privacy – or so I hope. This little post was fun for me as a mother and a wordsmith – and straight from our "real life." A bit about the labors of language, and a great deal about the advantages of teaching kids to fish, rather than giving them fish.
Surprising?
Surprising success: Something Like Marriage
I admit to writing this while under the influence of a few glasses of something alcoholic. I closed my eyes and wrote – of love, of optimism, of disappointment, of acceptance – the story of my marriage, or something like it. And this writing, which remains "draft" to me, has been floated around the web for a considerable time. And I'm still not sure why.
Deserving?
Still in want of attention: Apathy Into Action
Inspired by Barbara Hannah Grufferman's weekly columns on the Huffington Post, and her example of encouraging women (in particular) to stand up and speak out, this is my attempt to motivate myself – and you – to become more political. We talk the talk, but we don't walk the walk. And maybe we can do more than we realize, by starting small and staying focused.
Source of Pride
Post you are most proud of: Failure to Thrive
Perhaps I care about Failure to Thrive because this essay speaks of my own history, of motherhood, of writing, and most of all – our opportunities to take better care of each other as a society. I worry about our ability to love ourselves, to love each other, and to reinvent the world we are leaving to our children. I worry about our acceptance of "existing" over flourishing, and our often skewed views of what flourishing (or "happiness") entails. I hope you will read this essay and ask yourself if the essentials for thriving are already within grasp. I hope you will also consider how you might extend a hand so others may thrive as well.
Fabulous Finds, Fantastic Friends

Motherese Blog – What can I say? I'm a fan. You will be, too – as soon as you read Kristen. She's a brilliant writer, a born teacher, an intellectual explorer, a wife, and mother of three under four. Her cultural musings are always authentic, amply approachable, often funny, and widely relatable. I adore her, and I adore her writing.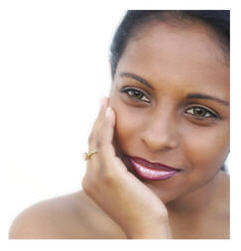 Just Add Father – Relatively new to my reading universe, Wolf Pascoe is a physician, a poet, a playwright – and an engaged dad. His posts on parenting his young son are lyrical, literary, sensitive, and smart. Whether you have children or not, you'll be left posing yourself questions after reading Wolf.
Privilege of Parenting – Psychologist Bruce Dolin is the ultimate dreamweaver of the spirit, the child mind, the restless soul of deep thinkers and compassionate radicals – my words – certainly not his. Every tale told by this writer will offer a teachable moment – not always easy, but worth lingering, contemplating, and seeing where you might apply his lessons to your relationships, your parenting, and your approach to the way you address your world.
A Femme d'Un Certain Age – I've mentioned Tish Jett before; I read her daily. A career lifestyle journalist (with impressive credentials), she offers a fashion and style blog from France, where she has made her home for many years. Targeted at women in their 40s, 50s, and older, you will find Tish full of wisdom and wit whatever your age, appreciation for women in all our glory, and rare is the day that I leave her site without a little smile.
Community, Connections
I hope that Supermodel will forgive me – but all my own Superwoman Supermother Superhero tendencies aside, I'm calling it a day with these four superb sites among the many talented, clever, caustic, informative, industrious, and insightful writers I indulge in every chance I get.
It's Sunday and duty calls (hello, Motherhood?) – so I leave you to your usual pursuits, apologizing for my lengthy (unedited) post, and I encourage you to persist in your questioning, your spontaneous smiles, and your participation in this community – with its extraordinary virtual connections.

Big Little Wolf's Daily Plate of Crazy