Fear of flying – not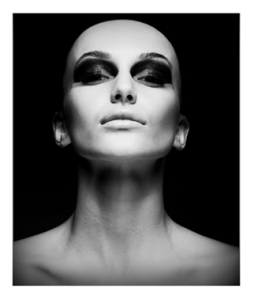 I once convinced a tree service owner to belt me into a harness and haul me up some 80 feet into the air so I might see what it was like.
It is something I had always wanted to experience.
Other than a bit of stress to the feminine regions due to the construction of the belting…
I loved it.

Fear of adventure – not
I once moved overseas with a single suitcase and a three-month window of time with which to construct a life from nothing… if I could.
I did.
I once wandered through Moscow (as a teen), met unusual people in the process, and wound up in the public baths where I practiced my rusty Russian drinking songs – in a steam room filled with boisterous, naked middle-aged women.
Fantastic.
Anything for a laugh – almost
I once dyed my hair hot pink using a can of spray, and another time, I striped my dark locks with bright orange, courtesy of a professional. Halloween was approaching.
My little ones adored the look and so did I, until I realized it was permanent dye, and the tiger effect required six months to grow out.
That part? I wasn't laughing.
Erotic encounters – safely
I once lived out an erotic fantasy quite spontaneously and with a remarkable man, involving un lieu inattendu et la lingerie érotique. Quel délice…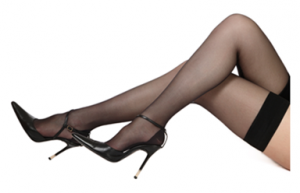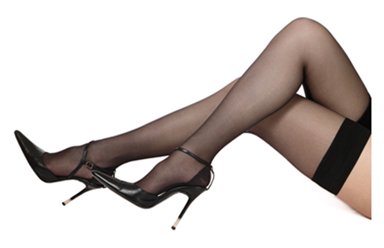 Yes, there were hot stilettos involved, and yes, you will have to break out your French dictionaries for the specifics.
It was a common fantasy, but it was the audacity that was intoxicating, confidence building, and utterly delicious – as was the response that resulted. While I haven't lived that fantasy since, I never regretted experiencing it. After all, what is life without a little risk and a little daring?
Il faut oser – le rêve, et le fantasme.
Academic aspirations
I once marched into the Admissions Office of one of the most prestigious universities in the country, insouciante. Having applied to their graduate program (and not a shoe-in, mind you), I announced that I was looking forward to their acceptance, which they should send to my parents' home as I was moving to Paris to take a job with the UN.
I quit my (then) current (dull) job, flew to Paris, rented a tiny room, and presented myself at a specific UN agency every few days until I finally talked my way in, making good on precisely what I'd told the head of Admissions.
I returned to begin graduate school some months later, convinced my (uncharacteristic) bravado sealed the deal.
I once dared the riskiest of all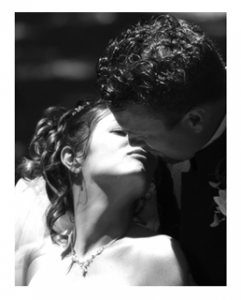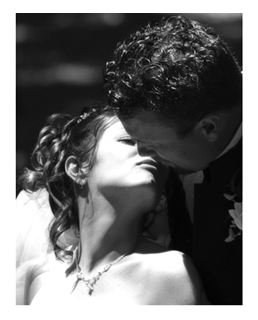 I once dared to believe in marriage, dared to believe that I would be loved through thick and thin, dared to let someone into my heart though not all the way; from the start, I sensed it wasn't safe.
Two irrepressible, exhausting, surprising, remarkable boys were born of that union, and the fact that I dared to believe, dared to give, dared to try, dared to love – I view as success.
Why I wouldn't shave my head

I wouldn't shave my head on a dare, or if you asked me nicely, or even for a tidy packet of green. (Though name a price in the six figures and I'll reconsider.)
I wouldn't shave my head because I catch cold easily, I have no hats to keep me warm, and while I don't mind my hair pinked, striped, or in a variety of styles, having beautiful hair makes me feel pretty. And I still love that feeling, love being a woman, love owning my femininity, love enjoying my share of unabashed érotisme à deux… with more I hope to come.
Theoretically, I could feel beautiful with a shaved head and I know women who do. However, I have no milliner on staff, nor an acquisition fund to purchase a selection of veiled, plumed, sequined, and otherwise elegant and outrageous hats.
As for other accessories, in particular shoes – except for my very own exquisite pair of  Helmut 100mm Christian Louboutins (pointure 36), as you can imagine, I already have an ample supply.