The coffee is hot. Black. Strong.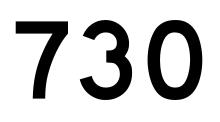 12 reasons that's exactly how I'm determined to drink it.
More shoes than I care to count – and 22 reasons I adore them all the same. 1800 books (at least) – and 16 reasons I wouldn't have it any other way. 300 gray hairs (an estimate) – and 300 reasons I can blame parenthood. Speaking of parenthood, more reasons than I can ever enumerate as to why and how I love my children.
Today?
730 reasons to experience a sense of accomplishment in a promise to myself that I never explicitly made. A reminder that skills need to be worked. Sharpened. And they always retain value.
The knowledge that discipline generates its own sort of grace for those who ache, and those who dream.
Saving Graces
Grace? A state of affairs that I aspire to, in all its definitions:
elegance or beauty of form, manner, motion, or action; a pleasing or attractive quality; favor or good will.
I would seek to write gracefully, to live my life gracefully; I seek your good will.
Yet I also admire authenticity – and would sacrifice form for the functional and provocative aspects of what is necessarily (and more effectively) raw in its presentation.
A saving grace?
Here. This place of discussion and occasionally dissension. This remarkable community.
Who are you?
You know something of me. A great deal of me. Certainly not all – I don't believe in telling all.
Yet every day, this is my sandbox, my pot stirring, my exercise, my placeholder for a self I continue to construct. And so many of you stop by to check out the conversation.
To glance. To read. To leave a comment – but more likely, not.
Some of you I now know. We've shared emails and phone calls, established friendships. But most of you? I have no idea who you are, what sort of life you lead, what your stories are, what you would share if you were willing. You who read and do not speak, in particular.
Are you willing? Would you tell me – just a little?
About who you are or how you live
If you're single or married, have children or hope to
If you're looking for work or going to school
If you love your job and what you do
What you dream of, aspire to, are proud of, afraid of
730 Reasons for Strangers Connecting
Strangers connect every day, especially on the Internet. Our lives are hectic, the demands imposing, yet we grab our gadgets and plug into our humanity in ways we never imagined a decade ago. For hookups or romance, for research or reassurance, for speaking our minds and listening. For comparisons. For collaboration.
For community.
Yesterday marked 730 consecutive days – two full years – of writing. Here. In fragments. With no agenda, an evolving agenda, and always – varying intentions. Through Adsense and nonsense, through power failures and hacked computers, through health scares and divorce dilemmas. Through months of a project and many more months without. This – my self-directed "job," my sanity check, my compassionate community.
Embracing Change
Not much has changed – I start my day with coffee and morning musing. My earliest thoughts have to do with my children. I'm still questioning, still parenting, still looking forward.
So much has changed. New concerns, yet unexpected options. Wins, and losses.
The beloved dog is no longer at my side. A house full of teens? Still the norm. Money worries? Yes. Health issues? My share, like most of us. Two years older? Likewise, and two years wiser. With new friends, opportunities, avenues to explore, and paths to reinvention; the unknown seems less daunting. I have self-discipline to thank. And serendipity to thank.
I have you to thank.
730 days ago I wrote:
So, here I stand – or slouch – for nothing, and for everything. For something that may evolve. Mostly, for my desire and need to reflect on my own daily plate of crazy. And maybe touch someone, in the process.

Often, we know the reasons we act, react, and execute. The reasons we write. The reasons we read. Sometimes those reasons reveal themselves slowly and in surprising ways.
I hope I touch you. And I look forward to continuing to play, to examine, to question – here – with authenticity, humor when I can find it, and grace.

Big Little Wolf's Daily Plate of Crazy