You tell yourself you are adventurous and spontaneous and then you realize: you are not the same as you once were and it isn't only the reflection in the mirror that confirms it or the gradually slowing speed with which you move through the day's tasks. You find a quiet moment and in a heart-to-heart with yourself you admit it has been years – years since you embarked on a destination that was unfamiliar, years since you tucked away excuses, years since worry of some sort didn't deter you, years that overflow into what seems like a lifetime since you stepped willingly into the unknown.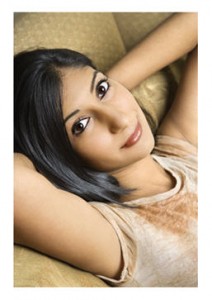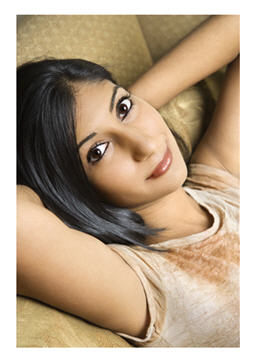 With enthusiasm. With anticipation.
Instead, even in the daylight that welcomes you there is the nagging truth: what is small and unfamiliar possesses surprisingly insistent teeth. You are chewed up and frightened and just another casualty of life's consumption hidden behind responsibility or necessity or convention, and time is passing with its duplicitous erosion of strength and hopefulness and worse – the ability to visualize something shinier, something shapelier, or simply something different.
The unfamiliar.
You say the word. You admit to the word. You spell it out, consciously. You are trained in its righteousness and know it holds the upper hand. Fear. Fear that stalks even the tiniest moments of unruffled routine – brushing your teeth, opening the mailbox, the sound of the door closing when your child – no longer a child – heads out for his adventures, his unknown, his embrace of whatever comes and it echoes a self that you once held so close to your center that you could never have imagined that it would desert you.
And yet it has. 
These are the lessons of spaciousness and expansion that are now his lessons in the making: the assumptions of youth, the advantages of inexperience.
Still, your nights fill with the urban centers and verdant landscapes you once envisioned wandering. You brave the streets that are virginal and you know it to be temporary, the train platform that bustles with faces and aromas you cannot recognize, the pocket dictionary solid in your hand, the foreign bills crisply folded in your wallet, the sleep you will find easily even in disorientation – a new bed, a new city, a new country, a new life.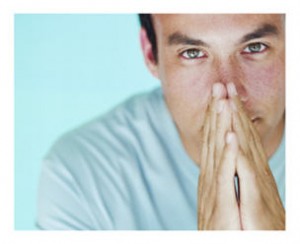 Yet in your waking you know your terrain: you have closed the doors and circled the wagons against the usual onslaught that is the tedium of surviving and the nurturing of ordinary joys. The Great Unknown has yielded to moments that are smaller in stature but no less pressing – other unknowns have presented with their own impressive heft. You are older and feel the weight of the years in your marrow and your breathing, in your focus on the welfare of others, in your narrowing ambitions, your weakening confidence. You are older and your attachments release the thundering heart of Big Dreams and tighten instead around what is precious: the child's safety, the intimacy of a well-worn friendship.
You wonder if your capacity to venture beyond borders has abandoned you in permanence. You wonder if fearlessness can be enticed to make an encore appearance. You wonder if it is only when you are young that all dreams seem possible, and the unknown is just one more step into your future.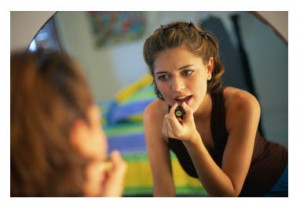 You wonder if your future is yours to create as much now as it was yesterday, if your future in its reluctant abdication remains more hardy than you realize. You ask yourself if it can be dusted off and polished, if setting aside the best possible pieces of yourself under the guise of aging and acceptance is only so much propaganda, if perhaps you needn't stow the passport for good, if the blank verse that depicts facades and signs will eventually crystallize with words that sing, with bright patterns of familiarity, with more than illusion, more than dreaming, more than a reflective page.
You spin the globe that once belonged to your child and you have not forgotten as much as you think and you take note: these are the colors of visits long imagined, and the desire to explore has not disintegrated over the years despite the weight in your limbs or the gray mapping of another face that greets you in the mirror – not the face of the young girl, not the face of the young woman – but with traces of mischief and curiosity – and not altogether unknown.


© D A Wolf

Big Little Wolf's Daily Plate of Crazy