We all know we're bombarded with messages morning til night – aural, visual, textual, contextual. Does all this social chatter encourage us to divulge too much – not just in public forums – but with each other, in person?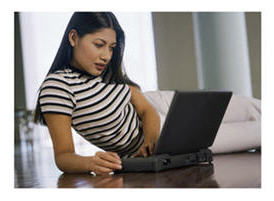 Do you consider what is appropriate? Do any of us even know what "appropriate" is anymore?
I think many of us do, when we stop to consider. We retain a sense of propriety even as some of our boundaries are expanded – reasonably, and in ways that benefit us.
Others?
We're lulled into a false sense of security and openness. This may be acceptable in some venues, but shouldn't be carried into our real world lives.
And I worry for the generation that is growing up online. Do they understand the ubiquitous nature of the information they're sharing so casually?
Social Media: Too Much Information?
What constitutes TMI (Too Much Information) in "real life" may seem just fine online. Depending on the circumstances, of course. But sometimes TMI is simply TMI.
Can you recognize when you're oversharing?
On a first date, do you spill your guts?
Do you hurry through vital statistics, before you have a sense of a person?
Do you expect personal disclosures that generally only come with time and proven trust?
Do you share your partying exploits online? Pictures on Facebook? Streams of tweets?
Recently, in an email exchange with a casual friend, I wrote about a particular situation I was in. Then I paused. I considered the context. I deleted 75% of what I wrote and then felt better. I stopped long enough to filter, which is very easy to forget to do.
Before Send, Submit, or Enter: Take a Breath
Sure, I write daily. Sure, I write whatever comes to mind or piques my interest. Naturally, I write about experiences I've lived, tweaking as I see fit. I am especially careful when I say anything that may impact my kids.
I write from my life. Note that I said from my life – not a diary of events or a blow-by-blow transcription of conversations. Tell all? I don't think so. I hope I know when to say STOP. To take a breath. To ask myself – is that something my kids would want me to mention? Am I breaching their privacy, or the privacy of someone else, or stepping over a boundary of my own?
Sometimes, we share appropriately in online spaces. Women in particular enjoy discussing in ways we might not in real life. This exchange is important to us – it is often the only opportunity to raise critical issues and air them, without judgment. This permission to share provides a safe haven for learning and for community.
But how does it alter our perception beyond social media? Do we lose the guidelines of propriety that are different when dealing face-to-face? Do we implicitly expect greater openness of others, that isn't realistic beyond our virtual venues? Have we lost the allure of a little mystery?
Social Media Pros and Cons
While I don't worry about my own Twitter or Facebook usage (I enjoy both in a limited and specific fashion), and I write daily as others might run two miles or meditate, I know many who express a nagging feeling that they're participating in social media at the expense of other activities.
Sometimes, it's a matter of how long they're spending online. Sometimes, it's a vague worry that they're saying too much.
The advantages of social media platforms are obvious – ease of use, speed, global connections and insights we wouldn't encounter otherwise. And… it's fun!
The cons? Equally clear. It's distracting. It can become addictive. We stumble into over-sharing. And might we add narcissism to the mix? Or is it only the appearance of narcissism, covering a profound and pervasive cultural loneliness?
Consider Longer Term Privacy Issues

No one can say whether or not your social media habits are fitting for you – except you.
Still, do we stop to consider the longer term privacy issues? That we might reveal something today that can hurt us next month, next year, in three years?
There may be no predicting what that is and no avoiding some of it, if we're to enjoy social media's benefits. But wouldn't a small measure of discretion be advised?
I wonder what sociologists will say over time about our Internet habits, and how they've changed our face-to-face behaviors, our capacity and expectations in human connections – our patience, intuition, clear communications, body language. And in the meantime, who is to say that your hour on Facebook is so different from mine with an old movie on cable? Or chatting cross-country with a friend on the phone? Aren't we both seeking a way to tune out the day's grind? A means to reach out, in a way that is personal?
You May Also Enjoy