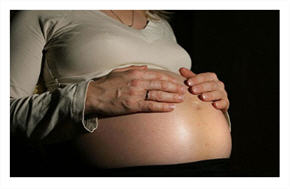 What better time of year for a story of a ho ho ho big belly?
No – I'm not referring to Santa Claus, Saint Nick, or any other variation of bearded man in a red suit. However, while researching sneezing the other day, I ran into the following juicy tidbit. Thank you Guinness Book of Records!
What am I talking about? The most births by a single woman, that's what.
Now this takes the concept of people pleasing to all new heights, or depths, or maybe horizontal would be the most appropriate dimension in this case.
Most births by a single woman (who no doubt had no time to sneeze)

Are you ready?
According to the Guinness World Book of Records:
The greatest recorded number of children born to one mother is 69, to the first wife of Feodor Vassilyev (Russia). In 27 pregnancies between 1725 and 1765 she gave birth to 16 pairs of twins, 7 sets of triplets, and 4 sets of quadruplets. Only two of the children failed to survive their infancy. The mother also holds the records for giving birth to the most sets of twins and the most sets of quadruplets.
I chalk it up to the bitter winters and no central heating. Bostonian "bundling" gone wild, if you will.
Beach Blanket Baby Names (or should I croon Moscow Nights?)

I am wondering about naming all those kids – especially given the propensity for the Russians to use first and middle names of rather sizable proportion. What sort of baby naming system did the parents ultimately come up with? Something alphabetical on the first name, followed by repetitions of the (second name) patronymic?
Aleksandr Vassilyevich? Boris Vassilyevich? Viktor Vassilyevich? Gregor Vassilyevich? (That follows the Russian alphabet – A, B, V, G.)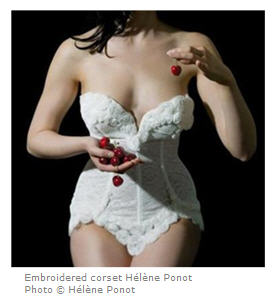 Shouldn't the mother get a little naming credit in there?
Coquettish corset, sans Spanks?
Really, this woman was clearly a People Pleaser and then some. Couldn't she just say no? Occasionally? Or should I specify that Russian People Pleasures should just say nyet?
I'm also thinking it's fortunate that a few centuries back "Rubenesque" was all the rage. No Zone Diet for this Mamachka. Don't forget – they may have had corsets (and I'm a sucker for a beautiful corset), but this fecund femme fatale would have required something more, I should think. And they didn't have Spanks in the 18th century.
Fortunately, billowing skirts and petticoats would cover considerable post pregnancy plumpness. And perhaps Feodor Vassilyev took his lovely wife on regular jaunts to Paris to purchase the finest in French lingerie to keep the rambunctious in their relationship. The Russians were very cozy with the French; try reading a little Dostoevski in the original – ah, the relief of those long passages en français!
Women (ahem) standing up for their rights
Of course, among my concerns in this tale is that the mega-mother in question is known only as "the wife of Feodor Vassilyev." That hardly seems fair, now does it? And did you notice – that's first wife of Feodor Vassilyev?
Need I say more?


© D A Wolf

Big Little Wolf's Daily Plate of Crazy