My son got home late last evening. I wasn't happy. He wasn't happy. After his 13-hour day, with plenty of homework ahead, he looked tired and discouraged.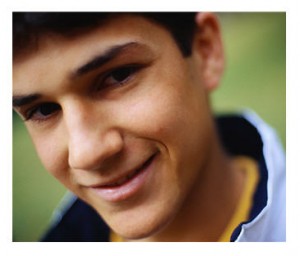 His reason for being so late? An informational session on a scholarship program, and its first set of qualifying exercises. He perked up when he talked about it, surprised that he enjoyed the activities they undertook, and pleased at his performance. It's a competitive program. Many are nominated, and few are chosen.
Ironic, isn't it?
Especially considering our conversation 24 hours earlier – the need to make more time, to work more effectively, and to separate getting in to school from financing it. As for this program, while it's a wonderful opportunity, the participating universities are severely limited. Not one even offers a course in architecture – much less architecture as an area of study. More irony? My elder son won one of these scholarships. It was an intensive 4-month process to do so, but he is studying what he loves as a result.
Shall we add sibling rivalry to the complex mix now on the table?
Shooting for your dreams
So what do I do as a parent? Encourage my son to pursue this time-consuming process, knowing it will add stress and distraction when he needs to focus? Should he continue though the schools don't offer coursework in his area of interest?
As that conversation wound down, another began – over an architectural model which he just completed. He wanted to show it to me, to ask my opinion on a curved exterior wall, a linear detail he wasn't sure of, and the possibility of a more steeply pitched roof. His eyes glittered as he pointed and questioned. He no longer seemed tired. I offered my impressions of the graceful exterior with its angles and arcs.
Then he asked me to look inside.
I peered into his building. It was beautiful. Serene. It was spacious without being overwhelming. From the outside, a fanned pattern of pediments suggested piano keys. They cast long, linear shadows on the walls and floor of the atrium, a sort of interior painting that would change with the time of day, or the whim of cloud and sky.
"I love what you've done, using the light," I said.
He smiled. "That was what I was going for."
Seeing his pleasure, feeling his energy, the question that had been rolling around in my head all afternoon – could he be happy without studying architecture – was answered. 
Options, love, conditions
Apparently, my son was asking himself the same thing. We circled back to the scholarship program as he began justifying how he might attend one of the participating schools and still study architecture, music, and the other subjects he loves. I knew where he was coming from; hours earlier, I was researching curricula at each of the schools.
It was getting late. I suggested he get to work. So he settled behind the slim table in his new study space and began. I climbed into bed with my laptop and read comments on yesterday's discussion, thinking hard about the pressure I may be putting on my kid, and the pressure he's putting on himself. Then I remembered last summer's architecture program. I was worried then, too, yet on his return home, he described the experience as "The best thing I've ever done."
As I read on, I returned to the comment that said it should be "okay to fail." It was Di, of Jac's Mum, who raised the issue. I stopped. I considered. I was – or so I thought – okay with the notion of "okay to fail." I sensed what she was getting at. It was about love. Another reader commented that we need "permission to fail," and tied it to unconditional love. That sounded good. But something about the phrase gnawed at me. If love is unconditional, then it should have nothing to do with success or failure.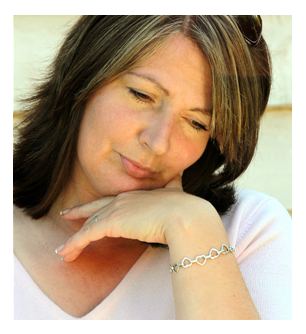 I began to ponder the terms themselves: failure is a harsh word, bristling with negativity; permission is an easy one, tossed about lightly. Marry the two, and we potentially brew a recipe for disaster, for stepping away from challenging expectations, from tough goals, from the stuff of building character, and achieving.
Permission to fail, lazy society?
Permission to fail?
I thought about the declining work ethic in this country. How mediocrity has become no big deal. How setting the bar high seems to be out of fashion, replaced by excuses we manufacture when our output is less than stellar. We fall back on "I tried." Can't fault someone for trying, right?
How often have you heard your child say "I tried," and so you backed off? How often do you say "I tried" – simply because you're tired, you've gone through the motions, and you're over it? Is trying enough? Shouldn't it be about risking failure – and isn't that different from trying? Isn't that different from recognizing legitimate constraints your child faces – or talents in one area and their absence in another?
Reality demands that we recognize strengths and weaknesses. That is a different matter. This is accepting dismissal of those strengths and weaknesses – and accountability for dealing with them.
Don't we all have to risk failure at some point?
Isn't success predicated on a certain number of failures?
When did we replace high standards for ourselves and our children with "I tried?"
Sure, we have lazy days, and worse – periods of burnout. Who doesn't want to relax, to unwind, to hop off the merry-go-round for awhile? We need to refill the well – for our health, our well-being, our productivity, our inspiration.
But permission to fail? Shouldn't we be talking about permission to take a risk?
Failure? Yes. Permission to fail? No.

Permission to fail? I don't think so.
My son does not have my permission to fail. Nor does he have my permission to merely try if that's the lazy way to get me off his back, or to justify going through the motions. But I will say this, and stand by it:
My children have my permission to make choices, to own the consequences, to change their minds, and to take risks, whatever the outcome. We may not know what that outcome is immediately. And I will love my children unconditionally, regardless of their choices and the consequences.
I believe we've grown lazy as a society – in our language, our manners, our expectations, our work ethic, our marriages, our schools, our professions, and yes, in our parenting – however understandable it may be as we face extraordinary weariness, isolation, and cultural "noise."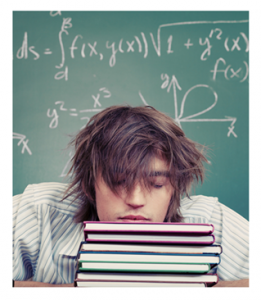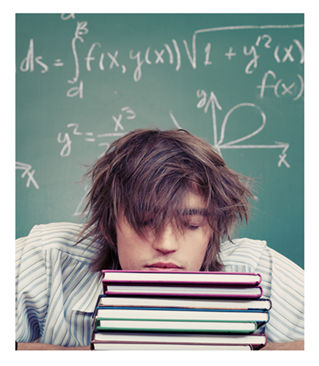 Yes – to communities. Yes – to encouragement. Yes – to help – from each other. But no to permission to fail – individually, or collectively – which invites defeat rather than risking success.
Am I a hypocrite? An example of failure?

So who am I to take such a strident position?
I have been unable to secure regular employment, though I've looked for 23 months, applied to at least 20 jobs in that time for which I was fully qualified, sent emails, bid on projects, crafted targeted cover letters and resumes, and initiated contacts through online resources. I persist, though I admit it grows harder. To say that I am disheartened is an understatement. Sure, I get part-time and temporary gigs, but it isn't enough. It's a tough job market, I'm over 50, and I have constraints.
But I do not give myself permission to fail.
I network. I research. I've risked revealing my "professional self" to some of you – an uncomfortable disclosure for me – but a calculated risk. Perhaps a connection may help land more paying work. Meanwhile, I continue to write daily and to parent actively. Some days I want to give up. But giving up is a luxury I don't have.
So tell me – am I a failure in your eyes? If I tell you I'm counting down to losing our home, with nowhere to go – then am I failure, or someone simply to be dismissed?
Reward for trying? It's not enough
Trying isn't good enough if there's nowhere to live, is it? Persevering, risking – including risking failure – is what we have. It is what I have, and what my sons have.
I do not consider myself a failure – as a woman, a friend, a writer, and certainly not as a parent. Yet I am a disappointment to myself.  I worked – and was paid for it – for more than 30 years. I feel my failure to provide financially more deeply than I can express. However, I become a failure on the day that I throw in the towel – on every dream, on the hope of earning a living, and feeling well, physically. I become a failure if I offer my son an example of giving up, of being lazy, of ceasing to look for solutions.
Some day, I wish to stroll through one of my son's magnificent buildings, at his side, discussing as we did last night. I wish him to pursue his dreams – whatever they may be at 17 or 27 or 67 – formed of the strength of character I know he will continue to develop. And my insistence that there is no permission to fail in this family. Permission to risk – yes. And always, love.
You May Also Enjoy