I thought it would be a quiet weekend. It was.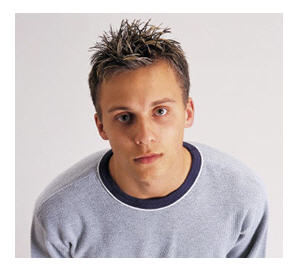 A little too quiet.
My son seemed off.  I couldn't put my finger on it. Though he had friends over one evening, there were two nights in a row when he was up at strange hours, walking around.
Not his usual behavior. But with adolescents, do we ever know what "usual" is? Are we ever certain when to worry, and when to let it go?
Talking to your teen
With my older son, whenever we had an issue – he raised it, or I did. We spoke directly and honestly, and that was that. Man, was I lucky and I know it.
Oh, those discussions weren't always a piece of cake, and the topics had to be covered repeatedly at different stages as he experimented, formed his own opinions, and as adolescence kicked in with a vengeance complete with the conviction that you know best (at age 16), and of course – that you're immortal.
My younger son has always been another story. I have to pick my spots – carefully – when information disappears into the black hole of sarcasm, surliness, or simply silence. Fact is – I'm fine with the first two. It's silence that's potentially more damaging. It's hard to gauge how your kid is doing when he isn't talking. Especially if he internalizes, and it takes twenty questions (and eye-rolling) to broach whatever is going on.
Clues from kids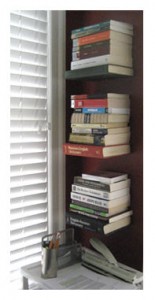 We go through this periodically. Something is on his mind, he drops clues (like wandering in the middle of the night), I wait until he seems relaxed, I feed him (important), then start in with the questions. I dance around – or take the direct route – to discern whatever is bothering him. Not easy, but doable.
Sunday, as I was continuing my long-term organizing project, he was draped across the sofa with my laptop, scattered papers and binders, attempting to do some schoolwork. His body language was anything but enthusiastic.
No kid is happy to do homework on a long weekend, you're thinking.
True enough. But this was something more. Body language + two nights of wandering = something, not nothing.
The conversation
"Do you want to tell me what's up?" I say.
His eyebrows spike in response, and he gazes at me.
"You've been up two nights in a row. Why?"
Clearly, I wasn't beating around the bush.
"I have things on my mind," he says.
What parent of a teen isn't concerned over that? Tread lightly, I tell myself.
"Is it something I can help with?"
He takes a breath, and all the worst possible scenarios flash through my mind. Naturally.
"It's school," he says. "I can't get motivated. And I can't get everything done."
I stopped what I was doing, sat down near him, and we talked. I asked questions until I got the gist: fatigue, worry over money, worry over college applications, a bit of Senior-itis, the fact that he went straight from a tough academic summer program into senior year, in his tough "normal" academic program.
And then there's the issue of his room.
Small house space challenges
It's a small house. I've been trying to "create space" where there is none. For months. Years really. Don't get me wrong – I love our cozy little place, messy though it is. And I've made strides, including almost unearthing my once-upon-a-time tiny home office. But all my clearing out, filing, labeling, stacking, and general organizing has yet to yield the desired result.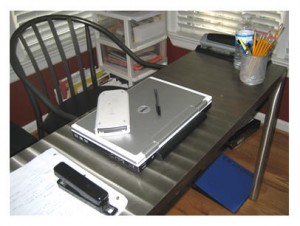 Worse – in a home with storage challenges, there's simply nowhere to put all the books, school supplies, cleaning products, seasonal wear or anything purchased in bulk to save money. More problematic is the fact that my younger son has rearranged his room three times in the past month, trying to configure something more conducive to productivity. Clearly, he hasn't met his goal any more than I have met mine, though I admire his persistence.
And much as I don't want to, I'll head into his room shortly, and shelve books, fill plastic containers, and see what more I can come up with so he feels as if it's a larger space.
Improvising study solutions
We, as adults, talk a great deal about "a room of our own" – some place that we can think. Be. Feel safe with our thoughts.
What about our kids? Isn't it just as important for them – especially as they get older? Aren't kids' rooms vital to a sense of security, privacy, creativity, and also control over their environment?
My immediate thought Sunday was how to facilitate my son's ability to study more effectively. You got it. My nearly usable office. Its narrow but clean table. The new shelves that fill a wedge of wall. So I spent the remainder of the weekend focused on that room – more filing, more cleaning, rifling through papers and folders, and eventually setting up a functional work area. Improvised – but not too shabby. My office is now his. Small, but with storage drawers, a comfortable chair, a usable surface, and plenty of light.
Creative problem solving, and then some
My worries are far from over. The kid is overwhelmed with work and stress. And I know it. We talked about that as well – what he can do, what he needs me to do.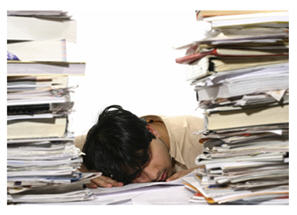 For now, some of the tension has been diffused by the simple fact of communicating. I also know the next four months are absolutely critical to his future. My job is to do everything – and I mean everything – to facilitate his best possible performance, with the least possible stress.
Frankly, it's mind numbing at times. There are issues churning in the background that make this harder. Money is a stumbling block. So is stamina. Being a solo parent, it all falls squarely on my shoulders. But those shoulders have held up a long time, and I imagine they will continue to do so. If that means I have to monitor, micro-manage, cook at strange hours, or store teen crap in boxes and stack them in my bedroom, then so be it. If it means that I dip into twenty questions once a week, that's not so terrible. It's about my kid's future, and we're in the last stretch of the marathon.
Wouldn't you do the same?

Big Little Wolf's Daily Plate of Crazy