"You're going where?" I ask.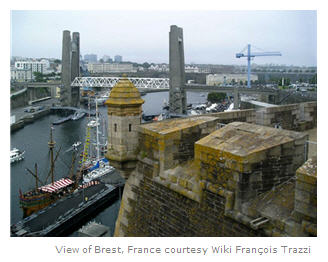 "Brussels, Paris, then Rennes and maybe Brest," he says.
It's my 18-year old on the phone from Europe. My son the factory worker, my son the office worker, my son the engineer-in-training, with a touch of mad scientist thrown in. Curious about everything. Vibrant and adventurous. My son, calling last evening, to give me a weekend update. Just to talk.
"They were happy with you?"
"I think so," he says. "And I've worked the money so I can travel through France, then to Amsterdam, then Belgium after that, for the music festival."
I sit down.
"Wow," I say.
His internship is done and it went well. I'm thrilled for him. And impressed that he's managed his money sufficiently to do this. I'm also a little envious, sitting in my steamy house, leaning against a heating pad. Eighteen is a lovely age. Everything is possible. The body works like the proverbial well-oiled machine. Adventure is everywhere. A dollar (or in this case, a Euro) can be stretched with remarkable elasticity.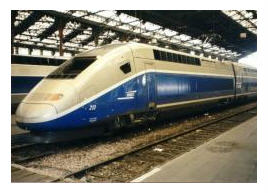 "Remind me when you're flying home?"
He gives me the date. I calculate the number of weeks until he returns, thinking about the air conditioning on the fritz, with temperatures consistently in the 90s. I'm counting my blessings that I found a small fan in the back of my closet.
"So how are you?" I ask.
"Great," he says, telling me about the books he's reading, how the guys in the office complimented him on his French, how much he's looking forward to Amsterdam.
"Have you talked to your brother?"
"No."
"I haven't heard from him."
A few hours later I reach my 17-year old, get a "sorry Mom" for not calling (we'd agreed to once a week), and then, it's a request for money. He's utterly cashless, but managed to pool change with another student so they could do a few loads of wash. I marvel at the fact that all roads with my sons seem to lead to laundry. And Murphy's on the loose again; no campus ATM will accept his card.
"So how is it going?" I ask.
"It's a ton of work, but rewarding. And I'm meeting interesting people."
"Great," I say.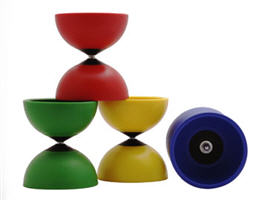 He tells me about design studio that has run until 10 pm, the first project that had to be completed in three days, how they sited a building on a hill, how he expects the work will get even harder, that he's doing gesture drawings at a rapid rate. He's planning to see fireworks in the park with a new friend. A girl.
Then I ask about the food.
"It sucks," he says.
I smile. My maternal brain is churning as I listen. The items he needs.
"Send quarters for the washer and dryer," he says. "And my diabolo."
I sigh, trying to remember where his juggling gizmo might be, and as we're talking, I find it beneath an orange hat, and the sticks, under the cushion of a big red chair. I tell him I'll get something in the mail as soon as I can, and we say our goodbyes.
My 18-year old is in France, or Belgium, or Holland, or on a train – somewhere in Europe. Content.
My 17-year old is eight states away and needs quarters and a juggling device, and likely, some food. So I do my job, laughing: I dig around for quarters, search in the pantry for cookies and crackers, and start to pack a box. I'm just happy to have my weekend update. And to know where my children are, sort of.
You May Also Enjoy