Leaving… on a jet plane…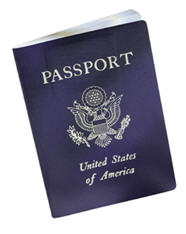 Grab the passport, pack in an hour, and hop on a plane – for a fabulous destination!
Oh yes. I used to do it in a heart beat, with no worries and a great deal of efficiency. Moreover, I was always excited to travel – especially if it meant the airport (great romantic possibilities in airports), and the thrill of knowing I'd be in a new city or a new country a few hours later, or the next morning.
Today's travel realities
That was a number of years ago – before children. A time when it was routine for me to fly to France, Belgium, or Holland on business – three or four times a year. International travel was a piece of cake to me then, though naturally, those trips were jam-packed with conferences and client visits. That meant relatively little time was allotted to enjoying the local culture.
Regardless, practicing my fledgling Dutch or my fluent French was always a bonus. And when given the opportunity to stay for a weekend before flyinig back home? I would savor my favorite Parisian neighborhoods, their incredible art galleries, and the cafés where I could nurse a single glass of Pinot, utterly content.
Today's travel? It involves Ziploc bags and endless security controls, hours of waiting and too often, delays. There are fewer on-board services, and much more planning is required. But we're adults, right? If we know how to think ahead and organize a bit, then travel – domestic or international – needn't mean headaches. It's a big (beautiful) country, and an even bigger (fascinating) world. Doesn't all that outweigh the hassles?

Travel with children
When I was in the corporate world, I traveled with my babies, frequently. My in-laws were European; I'd carry my little one in a front pack, my older one (not much bigger) in a back pack, along with the ever-trusty diaper bag and one small suitcase. It simply wasn't the hassle many assume it to be; kids get used to whatever is routine.
I would leave my boys with their grandparents and cousins, and I'd hop the high speed train for Paris or elsewhere and take care of business. (This, of course, explains the episodes of emergency baptism by bubble bath – memories which still make me smile.)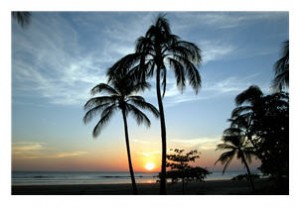 For many years, raising my children, there was no travel due to insufficient funds or time. Still, an occasional assignment took me to Europe when my sons were older, and they could stay a few days with friends or were, themselves, overseas with family. I'd recall (wistfully, I admit) earlier days of travel complete with strollers, snacks, and a stuffed diaper bag. Or, spontaneous and more exotic trips when I was single, able to vacation somewhere tropical, by the sea.
Kids traveling away from us



Kids traveling on their own is another matter. My elder son, 18, flies back to college today. And just as he flew off last August (after nights of pre-college teenage partying – I'm something of a veteran on this score), last night there was a small gathering in my living room that went well into the wee hours. This morning, I hear the shower and the packing, and my heart aches, because I know it will be many months again, before I see my son.
Sure, he stays in touch by telephone, by email, and we skype in the "twister" game of parenting once a teen has left home. Our relationship has shifted, yet remains intact. But empty nest, I realize, comes in pieces. Having him here these past two weeks has reminded me how profoundly I've missed him, and will miss him more so, as he leaves today.
Kids traveling abroad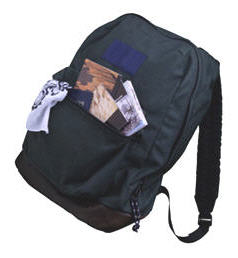 My son has gone back and forth to Europe on his own for a number of years. He's lived in Brittany, traveled the French countryside and Paris of course. He has French friends, and family in other countries. He wants more, as I did at that age and in my twenties. As his father did, and still does. My son is a world traveler, and he thrives on it.
When our children travel, they gain enormous insights, grow their independence, and broaden their perspectives. We worry; it's only natural. We worry about their safety in traveling, their vulnerability, that they will have pleasurable and educational adventures. We worry about their homesickness. But we realize how invaluable the experiences will be, even the challenging ones.
This morning, it's a different sort of travel. And I am the one who must face the challenge. Like any parent, who realizes she's raised her child to be who he is – happily launched into his future, and flying far beyond the nest.


© D A Wolf