He'd managed to get his dirty clothes washed. Finally. But it took a phone call to his grandparents who live about an hour away. I imagine my son convincing his grandfather to fetch him, driving from their small town to the big city, and then back to their home for a family weekend of discussion and good food, not to mention the laundry.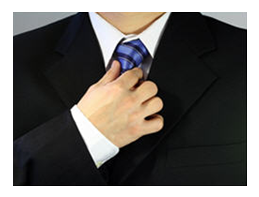 Or so I surmise from the most recent overseas phone call. But a few things have changed since we last spoke, and not just clean underwear.
My son (the European factory worker) is off the production line and into an office. This job – an unpaid internship – has shifted him to a computer at a desk. Suffice it to say, the jumpsuit has been replaced by proper business attire – the khaki pants and dress shirts we picked up on sale the day before he flew overseas.
The conversation quickly took a turn away from clothing to his current activities, something to do with auto-CAD (Computer Aided Design). And more, of course.
Ruminations from my 18-year old on the realities of rising early, commuting, and working from 8:00 a.m. until 6:00 p.m.
"This is hard," he says.
"Uh huh," I reply.
"So I'm looking for a specific area to research and then I'll diagram with auto-CAD."
"That should be interesting."
"It will be, when I find the right project. And it's great learning this stuff."
"Sounds like it."
"But this hard," he repeats. "Getting up so early. Staying here at a desk. Not being able to schedule my own time."
"Yes it's hard." I stifle a chuckle. "How long has it been?"
"Three weeks," he says.
I sigh.
"Okay. Multiply your three weeks by 17. That's about a year. Then multiply by 30 years. Now you can say it's hard. And by the way, welcome to adulthood."
He laughs.
"I guess I"ll be in school awhile longer then," he says.
And I laugh.
I know he's right. Graduate school was always part of his plan, but now more than ever. He's not alone in this. How many are choosing to study longer because there is no work for pay?
I tell myself it may be better this way – young adults tied to their parents longer. It's more caring, more communal. It's certainly more European, except there is no European infrastructure to assist.
My own financial worries churn just beneath the surface. You can only hock and borrow and sell off for so long, and each day brings me closer to the end of the line.
I listen, trying to focus on the pleasure of this conversation, knowing my son comes home at the end of the summer for several weeks before heading back to college. No doubt when he returns there will be discussion, good food, and naturally – laundry. But I'm calculating the cost of feeding him. Wondering where the money will come from. I tell myself I'll figure it out. Somehow, I'll figure it out.