French fashion fun
You know I love French men. You know I love the French language. You know I'm itching to hop a flight and find myself in Paris again, or even better – in my fantasy hotel on the French Riviera.
(I know. I really didn't have to say it. I want my French press… with or without coffee.)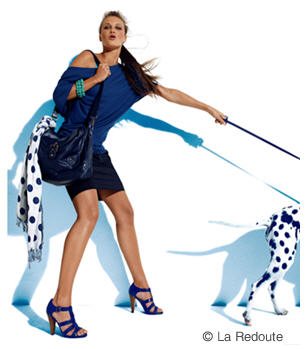 So now what? Take one American Française (at heart). Add one heaping passion for fashion. What do you get? Spring Fever during Spring Break, and beaucoup buckets of French flair.
So for those mired-in-mess mamas and lovely ladies stuck in rut – whatever your status, age, stage, or locale, please drop in on my multifarious musings: how to dig up a dollop of French flair if you dare. And saving on the Transatlantic fare!
* Please note – these articles are packing their chic little bags and soon to take up residence here, on Daily Plate of Crazy. So please stay tuned, as they settle into their new rooms here at home!
Real women, real style
Yes, this is a gentle nudge to stop by throughout this week. (The Introduction and Lesson One will appear shortly, with four more lessons to come.) Meanwhile, some feedback would be merveilleux. I'll be curious to know –
Which of these fabulous French-styled tips will work in your real life?
What else might you like to know about?
Care to discuss managing style on a cinch-the-waste budget?
One last tidbit. I do have a guru across the Atlantic who is my go-to gal pal. She's chic, sleek, wise, and full of surprise. And some of you may know just who I mean…
Makeover madness
I firmly believe that French women understand a number of fundamentals that American women do not, until we've gotten a little Gallic assist, that is.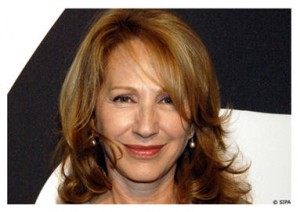 What kind of assist? How about in these areas…
At least, so goes the mythology. And for some of us, we've found considerable truth in that mythology, mixed with reality, naturellement.
And certainly,French women seem to understand themselves, if we are to consider the notion of being comfortable in one's skin. That doesn't mean French women are perfect! Au contraire – and that's part of the fun. But there is a cultural awareness, a je ne sais quoi that can serve us well when it comes to life's priorities and pleasures. I hope a little of that rubs off in my musings here, and in the style series that is continuing this week. Besides, doesn't everyone need a Parisian adventure?
Wherever you may be living, and whatever your circumstances. Will these lessons suit you? I don't know. You don't know. So pop by and see. And bon appétit!