I have a vague recollection of agreeing, last evening, to host a 17-year old from Latvia, for two weeks. Did I imagine it?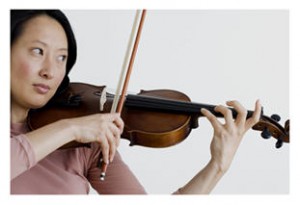 My body is worn (violins please), my sleep is pocked (cue the violas), my financial situation is right in keeping with the National Debt (are we up to a quartet yet?) but, it appears I said yes to this event all the same.
Managed terror
My teenage son and I had a brief discussion (a.k.a. the list of tasks), and then a creeping sense of horror set in as I looked again at the document on the kitchen table, the blurbs on each student, and their scheduled period of stay in our fair town.
Did I say that our potential Eastern European guest was arriving in a week? Try Tuesday. Yes, as in 72 hours from now. Can you spell P-A-N-I-C?
As it happens, that's the day I trek around the city on planes, trains, and automobiles (okay, no planes) to see the new (may he be magical) Sleep Doctor. Naturally, my appointment coincides with the arrival of one jet-lagged Latvian kid. I'm beat just thinking about it. (Note that Murphy has not yet moved next door.)
However, the mere fact of being scheduled to see a specialist who may assist in returning the errant zzzzzzz to my currently beleaguered 25-letter alphabet is, nonetheless, hopeful. Now how in the hell am I going to pick up my Latvian?? And stow him in the storage closet which, by any other name, will soon be known as the Latvian Suite?
Cue the violins again, thanks.
Linguistic lubrication in lieu of medication?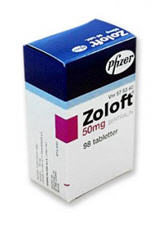 Speaking of beat, my thoughts: a lesson on managing pre-house guest did-I-bite-off-more-than-I-can-chew-again panic – in Shakespearean sonnet form. (And why not? It's Saturday morning. Who in their right mind is reading this anyway? And if you are, wouldn't you love to know how to construct a Shakespearean sonnet? Isn't this cheaper than a copay for anxiety medication? Or Ambien, if you need a few more winks?)
How to write a Shakespearean sonnet

By the way, a Shakespearean sonnet requires a fixed set of lines (14), structured with a specified rhyme scheme and meter. It's a bit more complex than that, but go with me on this one. And cut me some Elizabethan slack. I'm verrrrrry out of practice.
Basically, its end-line rhyme scheme is a-b-a-b, c-d-c-d, e-f-e-f, g-g.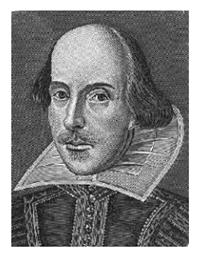 Each line comprises 10 syllables, in iambic pentameter. (Feel like you're back in High School English?)
Not to worry. No quiz, and it won't be that painful. REALLY. Besides, I'm keeping it very PG-13. (R-rated limericks another day.) As for iambic pentameter? It resembles a simple beat of a drum. Da-DUM, da-DUM, and so on. Five of them, to equal ten syllables in the line. That's the part that's not right (and I know it), but do I get points for trying?
Full House Woes and Panic City (Thinking on it, I Feel Shitty)
Surely, the Bard doth pop a pill, this for him be not a thrill…

The needs of teens and all their plaintive sighs,
With money woes and weariness and stress,
Their appetites not bigger than their eyes,
Chaos, hormones, laundry, food – the mess!
Now, a house to clean and then a student
Arrives in days! The scrubbing and the mopping!
Zoloft, Paxil, Shakespeare – which is prudent?
Will my son be helping with the shopping?
Though Latvia is far from my dominion,
This teen will need some sleep and tender caring.
That of course is only my opinion –
Reality will all too soon be glaring.
I fear I've overfilled my crazy plate.
Yet could it be this is my "normal" state?

All in favor of GOBS more sleep so I don't write sorry sonnets – please stand up!! And my "10 things you don't know about me" – tomorrow. Though surely, writing MOST EXCELLENT SONNETS will not be among them.
You May Also Enjoy