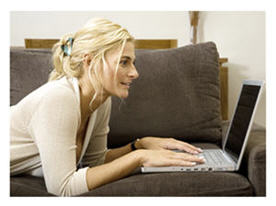 Checking that status on Facebook every few days, or every few hours? Waiting to see if he (or she) switches from "single" to "in a relationship?" Able to see that the honey-of-your-dreams is online, but won't respond to your chat requests? Feeling forlorn because you think it's over before it's even begun?
And I'm not talking teens glued to the FB wall. I'm talking about adults.
Stop! Think! And cut it out! This is Facebook, not reality. And Facebook sucks for your sex life. Or at least, it can if you let it.
Facebook pros and Facebook cons
Sure – you can meet people, catch up with classmates, chat, message, share photos and links, and a great deal of sizzle can pass over the internet. But hang too many assumptions (born of insecurity?) and when it comes to FB availability, FB status, or FB interaction, you're bound to be wrong as often as you're right.
No response to your chat request? Maybe he's on the phone with his parents.
No change in status though you've changed yours? Maybe she's simply very private about her "private" life.
Seems like there's a profusion of pictures of potential suitors? Possibly old chums, relatives, or colleagues.
Trust and privacy
Not everyone puts time – or information – into their Facebook account. It's a wide open and potentially viral social environment, one fraught with exaggeration and occasional antics, which serves as a helpful and playful resource at times – and is detrimental at others.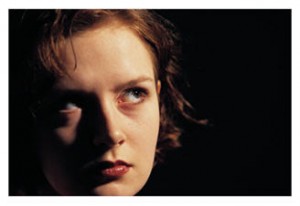 Don't let your trust be shaken by what might be as simple as an approach to social media that differs from yours.
Sexy encounter with oh-so-much promise
Did you meet someone fabulous? Online or in person?
Maybe sparks fly when you go out, and she gives good phone besides.
Or maybe you've exchanged private messages on Facebook – and the temperature's rising.
You shoot her a chat request, but there's no response. An hour later, you send another. Still no response, and you're disappointed and beginning to imagine what may be little more than your own set of assumptions.
"Okay," you say to yourself. "I was mistaken. She's seeing someone else, or she's just not into me."
You sulk, you wallow, you log off. The next day you get a phone call: "Sorry – my parents were in town and I just couldn't talk. How's it going?" And all's right with the world once again.
Break-ups on Facebook
It's bad enough to get a Dear John on email – but if you're in a relationship and you say so on Facebook, don't beat a hasty retreat through a change in status for all the world to see.
It's hurtful, cowardly, and tacky. Period.
Manners, people!
How hard is it to remember that not all human interaction needs to take place in a public forum?
Real, real, real: Get real!
Ramp up your sex life with real encounters – words exchanged by phone, through long emails, in person! And if necessary, by Skype or other web conferencing where you can benefit from gesture and tone, eye contact, and something at least resembling life.

We love our online communities, but they cannot replace real world encounters. It's called Facebook, remember? It's a digital album, a set of pages, a means to message and communicate. Behind this connective platform sit real people in the real world, their complex and changing circumstances, along with emotions, distractions, and other obligations.
Facebook? Use it, peruse it, but don't abuse it. When it comes to gauging romantic interest, set aside connectivity, and go for connection.


version française : Facebook – efficace dans la vie romantique, ou le contraire ?  © D A Wolf