In tumultuous times, do you ask for help?
You feel like you're at the end of your rope – emotionally, physically, financially. Everything is at its breaking point, and you're falling, flailing, and failing – at each attempt to regain your balance.
So? Do you ask for help?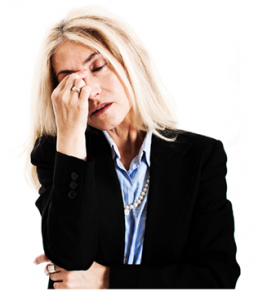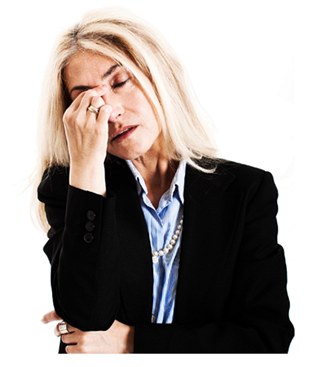 I was raised to be self sufficient. Independence was a requirement; dependence, a character flaw.
Asking for help was a sign of vulnerability. It was yielding all control. Admitting defeat.
While I was taught to give help, but asking for help wasn't allowed. Somewhere, there was a disconnect – one I recognized, but couldn't seem to overcome.
Head in the sand doesn't work
I've spent my share of years struggling, and masterfully denying there were problems, or insisting they were "manageable" on my own. But as a life strategy, the Ostrich Effect yields little success. Serious problems escalate, with serious consequences. And I'm talking the biggies: illness, death, divorce, loss of job, loss of home.
I have to stay strong for my children,  I would tell myself, as if determination alone would get me through. But resolve wasn't enough. I needed help, and wouldn't – or couldn't – ask for it.
Solitude, procrastination, and anesthesia
Stubbornness kept me going though I'll euphemistically call it persistence. It was the same single minded focus that served me well in my career for 20 years. It both held me together and worked against me; I was a good team player in the workplace, but on a personal level I solved my problems on my own.
I plowed ahead obstinately as fatigue, depression, and stress dogged me daily. Debt was accumulating with alarming speed and isolation became a way of life. I realize now that I hid from those who cared about me; unemployment in particular left me feeling unworthy and wanting to crawl into a hole.
Attitude versus reality
In a culture where we're expected to be upbeat at all times, how do we deal with personal crisis when we're truly alone?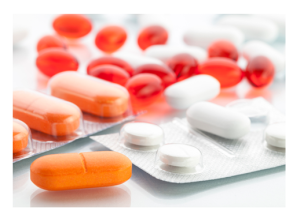 Many of us anesthetize.
So many choices! Pills, alcohol, tobacco, food, the Internet, and more. But dulling the pain is a temporary fix. I needed to ask for help, to learn to ask for help.
The first time I tried asking for help, I didn't succeed. It was too little, too late, and the resounding no shook me to my core. Surprisingly, that request was to those closest to me whom I thought for sure would say yes.
Sadly, the refusal to help reinforced my internal rule: never show your hand, never ask for assistance, never allow a glimpse of vulnerability. The fact that it was a family member who shrugged off my need? That made the experience more devastating.
If you've tried everything by yourself – as loss, fear, anxiety, despair and confusion are tipping the scales in their favor – you have nothing to lose by asking for help. If it doesn't work, try again.
Our early lessons are often skewed
My upbringing was a mixed bag. Some of if was wonderful, and some was a maelstrom of conflicting signals from an unhappy mother who saw nothing wrong with asking for help – of everyone, as if she were entitled. Some gave assistance freely; others felt manipulated and resentful. I loathed her manner of guilting others into what she wanted. I perceived her as a "taker," and her taking was excessive. This was behavior I didn't want to emulate.
I will never be like that, I told myself. Instead, I would be giving and self-sufficient – physically, emotionally, and financially.
Lessons internalized in childhood are often without context; I had no appreciation of events in the adult world that are beyond our control. So I absorbed simplistically – by my own choosing and environment – while being rewarded for giving – and in a self-fulfilling fashion, unable to ask for help.
There are people to help when you're in crisis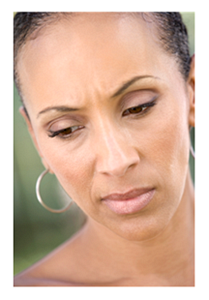 We are fortunate to live in a time of options, whether you are mobile, moneyed, or not. It is possible to ask for a helping hand, to find a therapist if you need one. We can seek medications that make sense, if properly prescribed and monitored by a physician.
We can also consider life coaching, a burgeoning field, and a practical one. A life coach is not a psychotherapist; he or she will ask questions, offer exercises, and guide you in your discovery of personal solutions. Be sure to find the right kind of life coach to assist in your situation.
Note: Some individuals will accept a nominal fee (or exchange of services). Or, locate a life coach trainee – one who is in the process of certification, and motivated to make creative financial arrangements.
Self-help, mental health and a broad range of support groups abound – both Internet-based and in various community centers and workplaces. Talking – and listening – not only provide an understanding safe haven to let down the mask, but you may come up with new approaches to effecting positive change.
Money, money, money
When money worries are part of the picture, know that asking for help, and getting it, doesn't mean you break the bank. Perhaps an exchange of your knowledge, skills or work product appeals to the person whose services you require. At the very least, negotiate. Negotiate everything. It feeds your sense of competence, serves financial survival, and when done respectfully, can be the first step in a productive working relationship.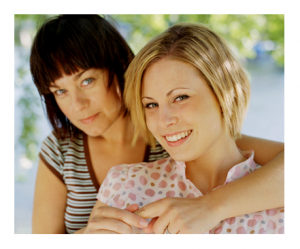 Sometimes, all you need is a kind ear. When you're falling off the edge, when you're lost, when you're afraid – it's a remarkable gift.
And where do you find that compassionate listener?
In my case, divorce was only one event in a chain that seemed to go from bad to worse. I couldn't seem to dig my way out. Friends distanced themselves, and I didn't blame them.
Surely they must have been afraid. If it could happen to me, could it happen to them?
It's all in the angels
I'm not a religious person, but I do believe in angels. Not quite the kind in Capra films, but those who appear in serendipitous ways. Men and women of generous spirit who enter our lives for a moment, a month, a year – and offer a helping hand. Their agenda? Usually it is simply to give. Helping, because it's the right thing to do, because it feels good, because we're in it together.
These are my angels. These are my models for giving back.
What I began to realize: I was in good company. And sometimes there was an angel ready to help just around the corner. Naturally, you're more likely to receive help when you're reasonable and realistic in what you ask for and how you ask.
Asking for help remains difficult for me, and I ask judiciously. I've come to learn that vulnerability is a kind of strength.
You May Also Enjoy:

Big Little Wolf's Daily Plate of Crazy