I don't make resolutions for the new year. I have found them to be singularly unsuccessful; they place more stress on my resolve for little reward — short-term, if any — which is, incidentally, backed up by research on resolutions and their effectiveness. I choose something better. Much better…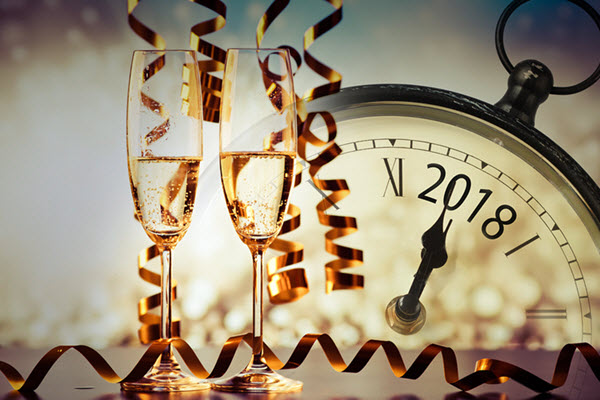 What I have found workable is this. I look back to consider areas of improvement, some incremental and others on a grander scale, though I don't set explicit targets. Then, I pick a word or phrase to remind me of how I can do better. From there, from that base of reality, I look ahead with goals in mind.
How well has this worked for me over the past years? Pretty well! Generally speaking, it has served me better than setting resolutions that I have been unable to keep for more than a few weeks. I have found the area-of-focus approach to be far more useful.
For example, I long ago gave up "lose 10 pounds" for "eat healthy" or "exercise on a more regular basis." That may be a simplistic example, but you can see where there is far less performance pressure in a contemporary lifestyle where we are all under consistent pressure to perform — personal, parental or professional — that can be nearly impossible to avoid.
Cue a quick review of this past year from yours truly, and what I find is a great deal of disappointment in myself for (several reasons), anxiety over this country (and the world), both of which I have had to offset by a lifelong (post-discouragement) determination to get smarter where I feel ignorant, and to get back on the proverbial horse. (I may climb back up more slowly, but I do remind myself that the fact of getting up is worth something, and to give myself a little credit for that.)

As for the broader concerns that some of us have felt burdened by — incendiary divisiveness, environmental concerns, health care access — those discussions are for another time. And the challenges 2017 has brought personally, well… I will temper their existence with the arrival of several sweet surprises, largely toward the latter half of the year. One surprise involves my younger son who relocated and now lives closer — most empty nest parents will recognize the pleasure in that — and the other is a professional matter, which has meant a great deal of satisfaction, a wonderful client relationship, and a reminder that intellectual challenge is something that I very much need.
What I have also come to accept — or continue working to accept — are some realities:
There is a tremendous amount in life that is outside of our control. While this is hardly news, coming to grips with this reality can be an uphill battle at times. Or a constant one, but worth waging.
Other realities: Failure stings, and steely resolve and persistence are not always enough for success (however you define it); however, without steely resolve and persistence, you may not grab a brass ring that will otherwise pass you by.
Fighting the good fight — personal, professional, political — regardless of the results, can wear you down.
The bad news: You can become so worn down as to be depleted, which makes it a little more challenging to get back up and keep on going. Resilience is neither easy nor automatic, but it is essential.
The good news: Wearing down is not the same as breaking. So we need to recognize the moments to step back, reassess, and take a breath — then push on.
Also critical: Not doing the same thing and expecting a different result. (In other words, don't repeat your mistakes, learn from them; and many say the definition of crazy is doing the same thing over and over, and expecting a different result.)
Another reality lesson, particularly in my own continuing efforts to "start over" — perhaps in yours as well — is working with the fact that starting over, like any other complex undertaking, doesn't always work as planned. Starting over requires that numerous puzzle pieces fit and some simply may not, and cannot be forced. Starting over may take longer than required, may take shape in a patchier and less linear fashion than desirable, may lead us where we never anticipated (good and bad), and will surely demand that we find a longer-term and more balanced view of progress that recognizes setbacks — and learns from them.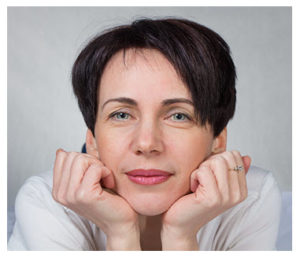 For me, this — and 2018 — are all about paying attention…
Paying attention to the little voice in my gut that tells me something isn't quite right.
Paying attention to that eternally optimistic part of myself that says to woman up and give something scary a try.
Paying attention to details that matter to me, both personal and professional.
Paying attention to my health, which means a greater focus on simple but often challenging aspects of everyday living including decent sleep and proper eating.
And let us not forget paying attention to the world around us and our responsibility to staying informed, listening civilly, and remembering that we participate in a breadth of communities that depend upon our being reasonable, rational, and not reactive. Active, yes. But thoughtfully so.
Last but definitely not least is paying attention to what I need, which more often than not is what any of us needs, and like many who have spent decades raising a family (and putting them first), allowing ourselves to take top billing for a while can be harder than it seems.
So what is it that most of us need, in my opinion?
The ability to value ourselves, to feel worthy, to feel seen. Friendships we can count on. Connections that feel meaningful. The significance that comes from giving of oneself. Creating, contributing, and caring — in all kinds of ways. And paying attention to the little moments of fun, frolic, and beauty that delight us. Savoring them.
I will add this. A friend said something to me not long ago that is self-evident but bears repeating. He said, "All we can do is our best."
I'm trying to pay attention to those words. To the realities that they encompass, recognizing that none of us could possibly give our best all the time in every way. But I believe that most of us can do better. I know I can. I also know that I generally cut others plenty of slack — understanding that they are doing the best they can with whatever load they are carrying, which I may or may not be aware of.
That said, I rarely cut myself similar slack, which I need to pay attention to, accepting that even when I am not at my best, I may still be doing the best I can at the time.
You, too?
On this relatively introspective note, I wish you all a safe and enjoyable New Year's Eve, and a wonderful new year. I would love to hear your thoughts on how you welcome a new year, and what you may or may not hope to do differently in the months ahead.
You May Also Enjoy