Let's talk about bouncing back. Defeating disappointments. Resilience. No, not the unusual challenges that beat us down; we know they require us to rise to the occasion with all of the grace and strength that we possess. Happily, family and friends also rally around, so we don't feel so alone in fighting our battles.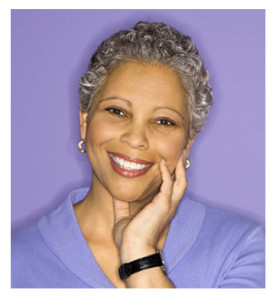 But how well do we face off against everyday disappointments? Are we adept at manufacturing the resilience to recover from small setbacks that continue to pile up?
What about events that chip away at your belief in others, and worse, in yourself?
Dealing With Disappointment Is Part of Life
More often than not, disappointments don't loom as large as life or death. Instead, we're grappling with a series of "smaller" obstacles that hit from time to time.
But what if they accumulate, occurring with startling speed or surprising frequency?
You don't get the interview for the job, or you make it through three sets of interviews only to be disappointed when it comes to the final cut. And this same scenario plays out a second time, a fourth time, now an eighth time…
Maybe the relationship that began in such a promising manner two months back has fizzled. And it isn't the first time, much less the second or third. So you're left shaking your head, and wondering what you missed in the beginning, or how your judgment could've been so off.
You know that disappointment is part of life but this feels like something different. What begins as a series of setbacks snowballs. Now you're sensing a pattern. A pattern of failure.
Managing Failure, and Not the Other Way Around
Like all of us, I've known my share of outright failures as well as disappointments. Some have been major, others have been minor, and I've certainly experienced periods when it seems like I'm living an unending stream of small defeats that ultimately become an insurmountable heap. What this does to motivation and confidence… well, I'm sure you can imagine. What it does to the circumstances affecting the practicalities of my life… that's a matter of impact on money, health, or both.
That said, even if my ability to keep a roof overhead is unaffected, with each defeat, I feel more bloodied and bruised. Getting up becomes a much tougher challenge.
Here's what I remind myself: I am only bloodied and bruised. I cannot and will not be defined by my failures. And, I must also keep in mind that the definition of crazy is doing the same thing over and over again and expecting a different result. I may need a fresh perspective, new ideas, new methods, adjusted objectives.
For purposes of this musing, suffice it to say that a year ago I took one huge leap of faith, followed by another just a few short months later. Neither worked out as planned. While I don't consider these defeats exactly, and I can recognize the bravery in my efforts, these ventures remain searing disappointments. I am now faced with standing up to the full weight (and cost) of their ripple effects, and a series of ongoing impediments that keep me stumbling. I am not unaware of the role of luck, but I recognize that I am the constant in this equation.
As I shift approach and nudge myself to think outside the proverbial box, I nevertheless see and feel my fatigue. My conclusion: I need a resilience renaissance!
Can Resilience Be Learned? What Does It Take?
Consider this resilience definition:
… ability to recover readily from illness, depression, adversity, or the like; buoyancy.
Another interpretation of resilience is the notion of returning to an original form, or elasticity.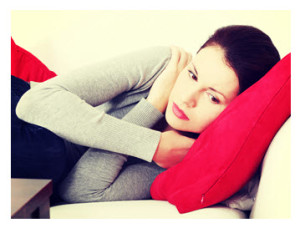 In a way, this second definition makes me think of the aging process, the way our skin ceases to return to original form if it's put through too much stress, for example in gaining and losing weight.  I wonder… If we've been through emotional dramas, could we say the same? That our capacities do not return to "original" form as readily as someone who is younger? Is this part of our reasoning when we say that children are resilient? Are they more elastic in their capacity to reshape as circumstances necessitate?
Does it follow that resilience can't be learned if it isn't already in our behavioral skill set? Can it be learned even if we're older, though we may find it harder?
I believe that resilience is part trait, part skill, which doesn't mean that it comes easily at any age. But just as we reinforce other positive traits and acquire other skills through practice, so too can we learn to bounce back by doing it. And if doing so is an absolute necessity, what better reason?
Making Things Happen: Purpose, Perspective, Perseverance
I find these words from career mentoring firm 3 Plus International to be pertinent. As I refocus on purpose, call upon perspective, and revisit the power of perseverance in my own set of goals in life, this column on building resilience is very helpful.
Along with giving purpose, perspective, and perseverance their due, the author points out:
… regardless of the situation it is never entirely bleak nor entirely positive. There's a middle ground that allows you to see all possibilities and will help to give you the optimism needed to make things better.
Optimism, yes. Not so easy at times, but an important ingredient.
I also find wisdom in this post on dealing with disappointment from Tiny Buddha, which reminds us that children are allowed to express their anger or hurt, but as adults, we shy away from "letting out" those very emotions and giving them their due.
… Allow yourself to feel what you're feeling without any agenda of speeding up the process. Whatever you are feeling is OK. Take some time to just sit with your emotion and experience it without moving to fix or change it.
Resilience Over 50? Over 60?
What about resilience when we are in middle age and facing serious challenges, both natural to the aging process and imposed by societal forces? What do I mean by that last?
Dwindling opportunities in the job market for one, a scenario that is all too familiar among those of us who are over 50, unemployed or under employed, and deeply concerned about the future.
Even the term "deeply concerned" is euphemistic; the reality may be little to no reserves remaining, medical conditions to manage with escalating costs, complex family situations with aging parents, and a present that is fraught with impossible financial decisions.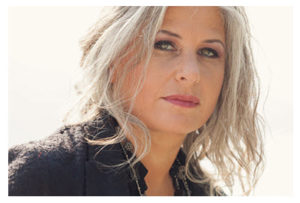 Can we, in middle age, draw upon some profound experience of resilience to get us through? Our previous periods of dogged persistence and eventual success when we were younger? Is this enough when facing hard constraints beyond our control? What if we continue to encounter obstacle after obstacle, both of the significant sort like unemployment or underemployment (and subsequent financial peril), along with more ordinary disappointments?
What happens if two or more significant events hit simultaneously?
Here, I confess I struggle with finding good "solutions." Those of us who are not yet old enough for Social Security much less Medicare — but seem to be "too old" to be gainfully employed — find ourselves caught, at times flailing, and not knowing which way to turn. Nevertheless, this is also where I believe the ability to create and build on community — and the determination to support one another dealing with these issues — is a way to strengthen resilience. More importantly, community is a means to connect, network, brainstorm, boost each other's spirits, and thus keep going.
Only if we can keep going, do we have a hope of digging out. Part and parcel of this process, I believe, is also speaking out.
Down for the Count?
Certainly, each of us has a different tolerance for disappointment. As long as we have some experience with "success," it's easier to put disappointments into perspective. A cheering section — or at least some sort of supportive circle — can be a boon to fighting our way forward. Equally, to encouraging us to consider alternatives and not feel alone as we take them on.
Remembering our human worth and our value to family and friends — even when we're off our game — is just as essential. What we mean to others offers a more balanced view of who we are beyond the realm in which we've been dealt a blow.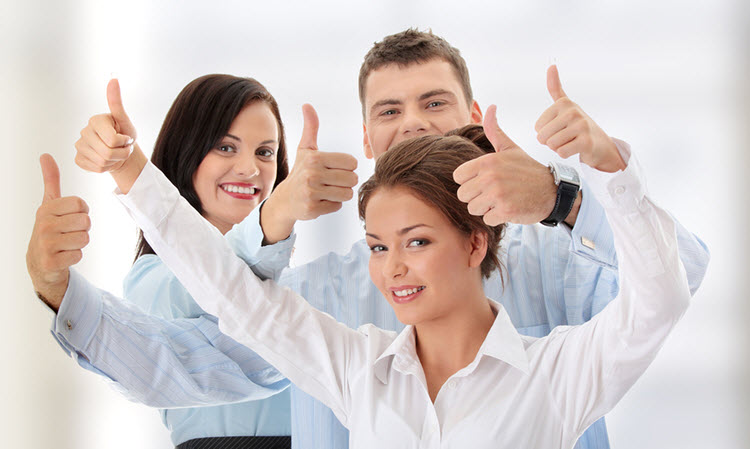 When everything seems to be going wrong?
Emotional exhaustion is the inevitable companion to any ongoing series of significant defeats — personal, professional, political. Bouncing back from disappointment after disappointment is never as simple as an act of willpower. Resilience requires qualities we must nurture like perspective and optimism. It requires resources to cheer us on when we're down. It requires emotional courage.
And a bit of luck? Well… it couldn't hurt.
You May Also Enjoy