A woman wearing a form-fitting red dress, faux fur, and elegant earrings with just the right sparkle. Behind her, furnishings and décor that suggest a very chic soirée indeed. And after all, you are invited to… a fantasy holiday dinner party, "by invitation only." How could you expect anything less spectacular in store?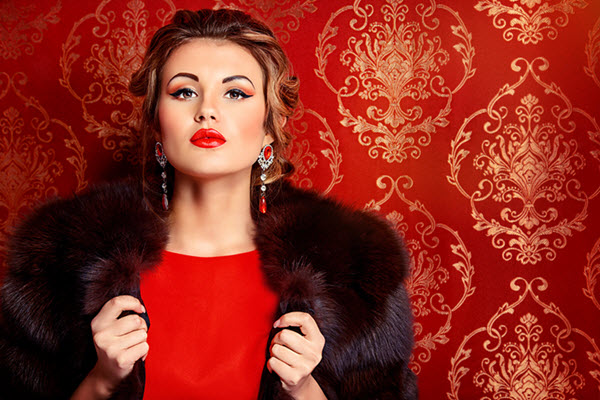 As much as I love the idea of a body-hugging ruby red dress to highlight my collar bones and my curves, I would be far more comfortable as your
hostesse with the mostesse
were I to entertain in a somewhat less formal manner.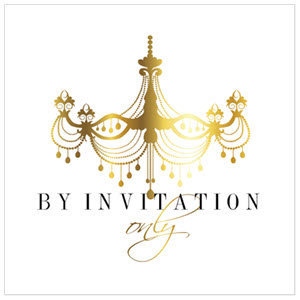 This month's "By Invitation Only" celebrates the season with the fantasy setting, menu, style, wardrobe, and invite list for a holiday gathering — but it's my fantasy! So I will adios the five-inch Choos and the Spanx and the perfectly pouty painted lips. And instead…
Picture a chapel built in the 1890s on a large piece of land — an enchanted little building constructed of stone and wood. Its small entry opens onto a soaring vaulted ceiling and exposed beams inside, and since 1930, it has been a sacred space of a different type.
Along each side of the rectangular interior, there are books. Thousands of books. Books read with love and wonder, over and over, in a little gem of a neighborhood library where children and adults can linger, comfortably.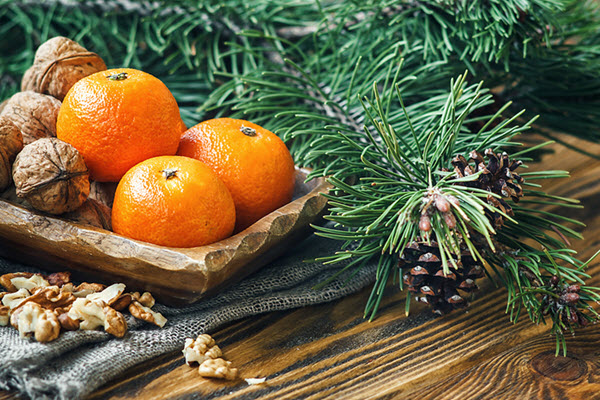 I may not have a space quite like that on hand, however, for some reason, recently I thought of that little library (of my childhood), and smiled.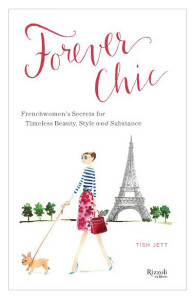 There is something irresistibly welcoming to me about interiors filled with books. And so, my fantasy dinner party would be a cozy environment in which shelves line the walls with volumes both old and new, and each party-goer would arrive with a secret Santa gift that consists of one of his or her favorite books.
We love Tish Jett's Forever Chic and Sharon Santoni's Stylish French Girlfriends, don't we? And any number of Kristy Harvey's novels (her latest is due out in April). Then there are my longtime personal favorites from which I often read excerpts (if I haven't time to reread in entirety) — Henry Miller's Tropic of Cancer or Annie Proulx's The Shipping News.
Beyond the well-stocked and colorful shelves in my fantasy space, I envision fresh seasonal greenery — fir and cypress, pine cones and berries, glossy magnolia leaves and sweet mandarin oranges — all artfully arranged on the mantels over each fireplace (naturally, there are fireplaces in my fantasy version). And each long trestle table is set simply with more greenery in the center, candles, and white china.
Of course, plenty of red is de rigueur — poinsettias abound, as do little white lights twinkling from the beams above and tucked in and around the greenery that appears everywhere.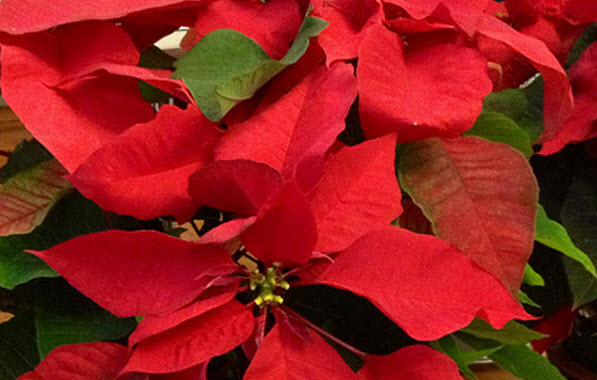 So what separates the successful party — dinner party or otherwise — from those where you shuffle and yawn and can hardly wait to go home? What makes for a wonderful party?
My take on the essentials:
An interesting guest list
A host who can make each guest feel welcome
Great food (taking into account those with nut allergies and vegans/vegetarians)
Proper temperature — for a crowd, make sure it isn't too hot!
If you like music, not so loud that people can't hear each other talk
Plentiful seating, tables where food can be set down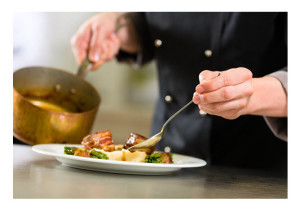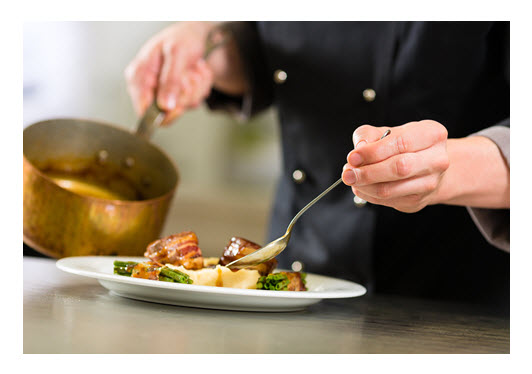 Care to hear my menu?
Now, don't scold. This is fantasy. And since it's fantasy, there's no such thing as bad calories! For that matter, there's no such thing as any food (regardless of ingredient) that will put you in a diabetic coma, much less require you to let out your belt… for the remainder of the season.
Consequently, at my cozy, bookish dinner party, you may enjoy the omelet bar. Just pick your ingredients and my "personal chef" — a girl can dream — will whip up your eggs to order. And along with them, another favorite food, especially at this season — potato pancakes, with a sprinkle of green onion. And do try them with sour cream.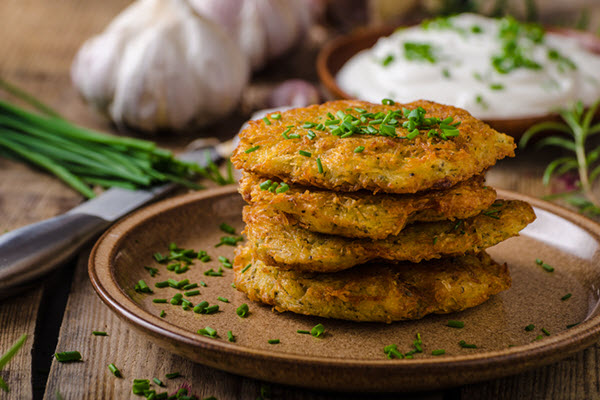 Besides eggs and potato pancakes?
Salads galore — spinach, kale, chard, romaine, beets, onion, tomatoes, carrots… pecans and almonds on the side, as well as organic dried cranberries, and a choice of vinaigrettes to dribble over your delicious greens. And don't pass up the roasted vegetable platter! Mmmmm. Just the right char on the red and green peppers, the zucchini and yellow squash, and oh, the roasted sweet potato slices!
Is this non-traditional fare for my dinner party?
Perhaps, though the potato pancakes are a nod to one of the other holidays of the season, Chanukah, adding to the festive atmosphere.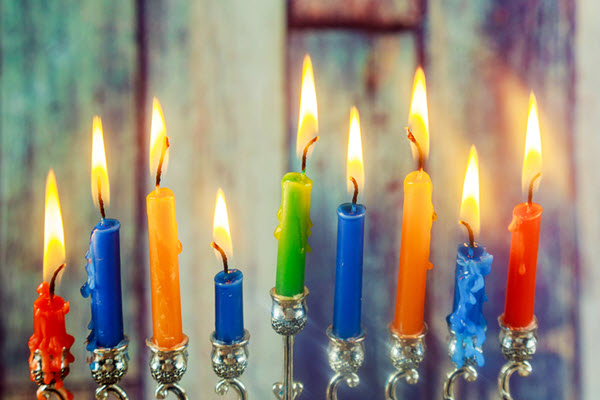 Lest you think "that's all she wrote," part of my strategically "light" dinner fare is this. Once you have enjoyed a small (colorful, healthy) meal at the table of your choice, it's time to dig in where it really counts.
Desserts!
Break out the champagne, or mulled cider (or coffee if you prefer) as we cue the cookies and cakes…
Isn't this the time of year for exquisite baked goods?
In my fantasy, you will be treated to German stollen, Italian panettone, gingerbread, sugar cookies, nougat "wedding" cookies, Florentine lace, cranberry and almond biscotti, and tiny tarts of apples and berries… While the macaron is a little bite of heaven — and I recently ran into a tiny coffee shop where the owner bakes her own and they are extraordinary — I find breadier desserts especially seasonal when the December holidays roll around.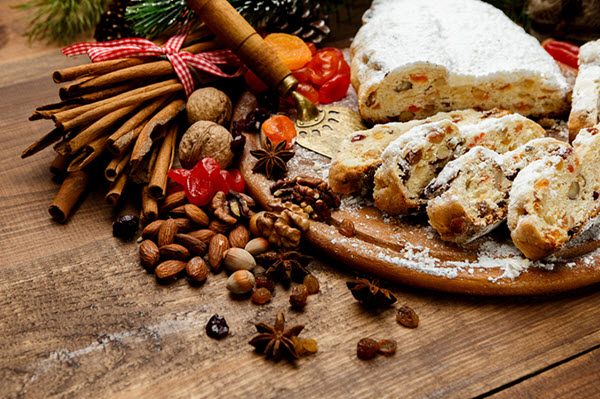 And I love a beautiful buffet, don't you? Being of the petite persuasion, I much prefer serving myself appropriately small portions so as not to waste food. Besides, then I can sample a broader diversity of goodies, which is much more fun.
So please indulge in my fantasy dessert platters. And don't worry about busting a button. These calories don't count, remember? So taste it all, guilt-free.
But wait. Silly me. What might I have forgotten? Ah, yes. Let's wander the wardrobe options.

Now, while lately I've been in
I-don't-have-a-thing-to-wear
mode, naturally, that isn't altogether true. Nevertheless, I am not in the mood for donning a slinky dress, but I still wish to feel festive and feminine.
So what would I wear?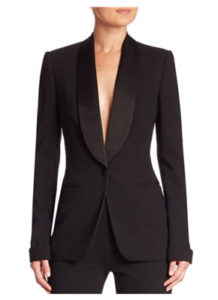 I adore menswear on women, though I don't think it's always easy to pull off, and personally, I wouldn't care for a steady diet of it. However, this black Tuxedo jacket is calling my name. It is a Ralph Lauren at Saks, clearly a classic, and though it's a tad out of my budget, it's fantasy! I could pair it with skinny black pants, but I think I just might wear it with my skinny black jeans instead, which fit nicely and are amazingly comfortable. (In my fantasy, I'm wearing my size four skinny jeans. Like I said, fantasy!)
And… much as I adore that devilish décolleté — it's a wee bit too too for me, so I would opt for a black lace camisole underneath. (A little mystery goes a long way…)
Naturally, stunning earrings with a bit of sparkle are a must, or better yet, something sculptural and artisanal, which is very much my style. And then a gorgeous black heel would be perfection, of course. A 70mm BB pump from Manolo, possibly 90mm. These days, three inches, maybe three and a half, is definitely my max. (I'm not into teetering Dolly Parton-style, thank you very much.)
My reasoning for such a seemingly high-low combo — a tuxedo jacket with jeans and heels — I can kick off the shoes later, shed the jacket if I like, and flit barefoot from group to group, making sure that my guests are having a great time.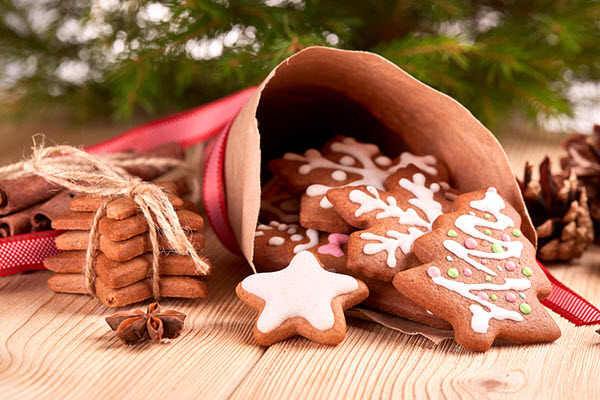 What should
you
wear? Whatever you like!
You can slither into a J-Lo-worthy plunge or for that matter a Halle Berry catsuit. But if you are making an appearance in a Kim Kardashian birthday suit, Instagram rules apply! (We wouldn't want you to catch cold. And we do want you to enjoy those desserts, besides.)
As for the recollection of my neighborhood library that has inspired this fantasy… Happily, a few minutes' research revealed that it is still alive and well, and serving readers as it has for generations.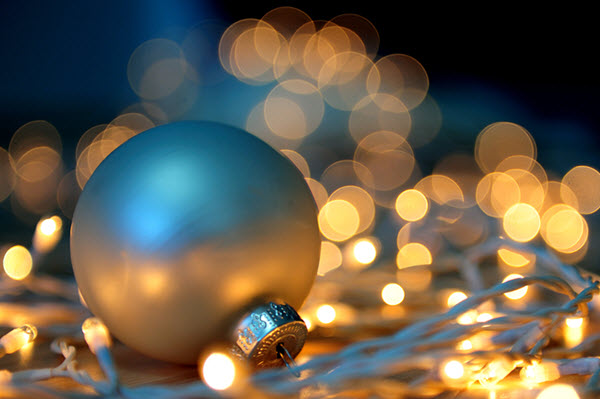 I have saved the best for last — my guest list. At the top of that list? My sons. They're interesting people, and I love their company. I'd like their roommates to come, too. (I prefer a mix of ages at parties.)
Also on the list — several friends in Paris and Normandy, several people I know from the blogosphere but have never met, and beyond that, my little gathering would be open to a dozen or so of the most intriguing creative people I could find. Some I know and most I do not; I would choose free-thinking, compassionate, and poetic souls — painters, writers, musicians, critical thinkers, comedians (!) —  all of whom would be happy to vigorously debate but would also be willing to listen.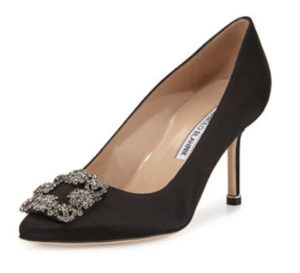 I would hope my dinner party would be a comfy, slightly bohemian, "be yourself" evening of interesting words, laughter, fun food, a little flirtation — pourquoi pas? — and the pleasure of feeling connected, accepted, and very much welcome.
Now about those Manolos, as long we're talking about fantasy here, would Santa's elves please drop the famous Sex and the City Manolo Hangisi BB Pumps in my holiday stocking? If I could slip into these bejeweled beauties, I just might not ever take them off.
Then again, Neiman's also has a velvet mixed animal print Manolo, d'Orsay style. Magnificent! Perhaps we should just skip the dinner party, and all go shoe shopping…
See the Ralph Lauren tuxedo here, courtesy of Saks Fifth Avenue, and the Manolo BB Pumps here, courtesy of Neiman Marcus.