The change of season can be so delicious. It feels familiar, yet it is always new. So how often might you invite a few friends to welcome it with you? To welcome it with something tempting, tasty, and fun?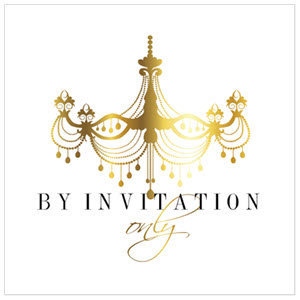 Several years back, I joined an online gathering hosted by the gracious and elegant Marsha Harris of Splenderosa. That get-together was called BIO — By Invitation Only. It was a periodic party enjoyed by a talented international group of style aficionados (of all sorts), each with a special aesthetic and a way with the virtual pen. After a break of nearly two years, we missed this monthly meetup, and so…
I hope to offer a cozy online spot for these wonderful women to connect, to grow the group, and we're trying it out today. (My fingers are crossed… toes, too… hoping that everything comes together impeccably.)
By Invitation Only: Welcoming a Change of Season
The theme for October?
In the U.S., Halloween (or All Hallow's Eve) is on the horizon. While some variation of Halloween is celebrated in a number of countries, a more versatile theme for participants is to share something about this time of year that they love. This might be how their wardrobe changes, how they shift or tinker with their décor, how they switch to a different cuisine, and activities they enjoy as the weather alters. Better still, were they to welcome the season with a costume party, what might they wear? What might they serve? How would the party reflect the changing time of year?
On that note… what follows is my musing on October costumes and comestibles, but more importantly, do visit these amazing women, do enjoy their posts, do visit them often and leave them comments, do join them on social media, and… if you don't know them already, you will love getting to know them.
Anyone for the 18th Century?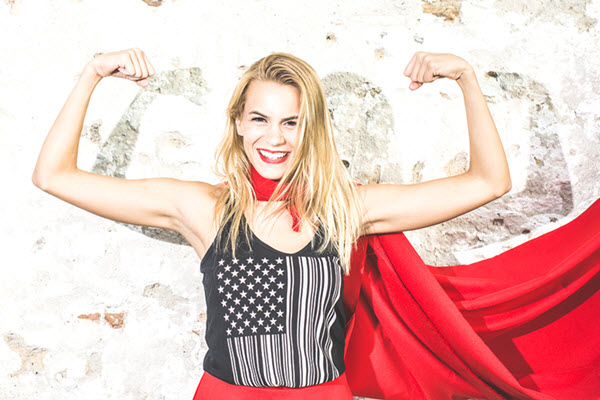 Why is it that most costumes we see for women are witches, devils, or variations on sex kittens? (Sexy witches, sexy devils, and skeletons are equally available). Sure, you may run into a wonder woman or do-it-yourself superhero — who doesn't love a red cape? — but were I to host a costume party, I would ask my guests to arrive ready to fête the 18th century.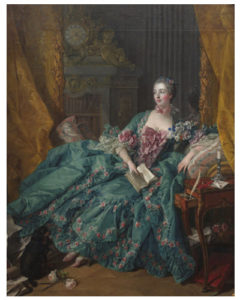 Now, now… I have no desire to return to the 18th century — I prefer antibiotics to bleeding, and air conditioning to even the prettiest fan. I am also rather fond of my wifi, my microwave, and my mascara. And I daresay, I have no interest in returning to a time before civil rights, not to mention the 19th amendment. However, there are elements of 18th-century fashion and style that could make for time-traveling temptation, especially given my New England upbringing, during which a love of fine objets and colonial aesthetics was encouraged.
As for my affinity for autumn, I even enjoy the slight melancholy of a brooding sky and the "fall of the leaf," much as I wish the carpet of colors would linger. Might this have to do with my response to the sensation of scarlet, the vibrancy of vermilion, and my adoration for the pleasure and power of red?
No doubt. So why not imagine welcoming my favorite time of year with a little historical dress-up?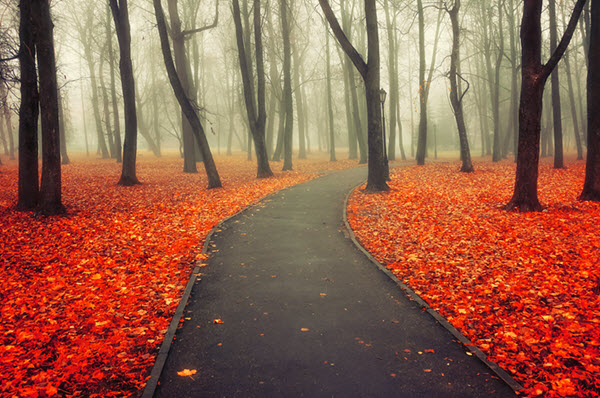 Also part of that New England upbringing — an appreciation for all periods of 18th-century American antiques, and the extraordinary craft and artistry of the textiles, the furnishings, the glassware, the dishes, the federal architecture, and… on the subject of architecture… consider the capabilities of a properly engineered corset!
Thus my autumn costume party theme — were I able to organize a soirée to welcome the season — a festive gathering with an 18th-century touch.
Setting the Scene
The scene… elegant rooms with high ceilings and exquisite moldings, one space flowing into another, French doors opening onto the cool evening… lanterns lit and precisely positioned along a pebbled pathway, with light enough to admire the fiery foliage.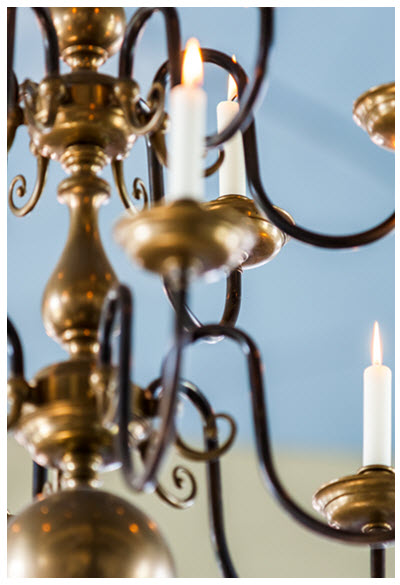 Inside are fireplaces adding their special glow and warmth, candelabras that illuminate from their perches on pedestal and mantel, chandeliers offering light from above as their candles flicker and couples decide to dance.
Just who and what might we see as guests stroll and saunter and chat and nibble?
Ah… glorious gowns and the sparkling jewelry of the aristocracy — a touch of Versailles, do you mind? Everywhere you look — a riot of reds, russet, burnt orange, olive, mustard, goldenrod, and other rich, plush, lush, luxuriant hues and textures to mirror the splendor of the season outside.
In addition to nobility?
Surely there will be friends inclined toward the simpler, less complicated costumes of farmers, jesters, merchants, and tradespeople. Perhaps we might also encounter the poet, the minstrel, the academic, the soldier, the statesman, the blacksmith, the silver maker. (Paul Revere, are you there? Ben Franklin, do you have your kite? Marquis de Lafayette, you're so dashing in your uniform. Care to stop by for a friendly flirtation?)
And what of the composers of the 18th century? Might Mozart drop in from Salzburg or Vienna? Could we be surprised by a Madame de Pompadour look-alike or two, others of the French court, and possibly a few stalwart Scots?
What to Serve an 18th Century Crowd?
Now, about the food and drink for my gathering… I adore soup (seasonal soups at that), and I'm a fan of pumpkin soup, potato-leek soup, and oh, if you've never had it… peanut soup. (It sounds odd and tastes heavenly.) All are in the right color scheme, and all are hearty, their flavors richly layered, and their ingredients are indeed earthy and satisfying — potatoes, mushrooms, onions, squash, pumpkin, peanuts… And just imagine a waistcoated gentleman (with or without his powdered wig), manning a ladle of the potage of your choice from a gorgeous tureen.
Shall we have our pumpkin soup in the most natural bowls possible?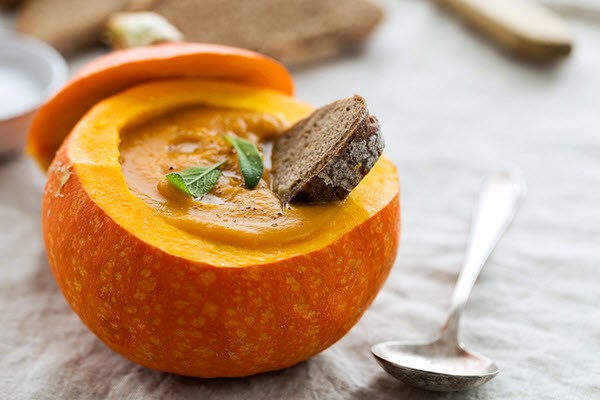 It goes without saying that there will be free-flowing wine and of course, champagne to accompany dessert. Just imagine… silver platters and tiered stands of fresh fruit and delicate pastries, pretty petits fours and also more rustic fare like apple tarts. And always… chocolate.
Naturally, macarons are a required "sweet" at my 18th-century social event; I'll go with these beauties in autumnal colors. Speaking of which, I bumped into a fantastic list of macaron variations and it is spectacular! To think that I only had my first macaron ever a mere two years back.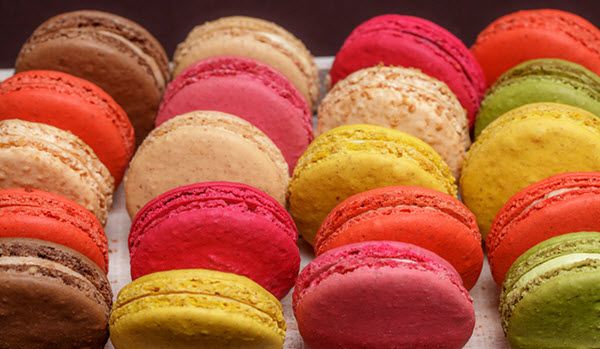 What Do You Wear to an 18th-Century Costume Party?
As the wardrobe can vary tremendously — a 100-year span and all countries offer much to choose from — I was nonetheless stunned when I began a bit of research into the actual garments involved in European and early American attire among the more monied classes.
This Youtube video on getting dressed in the 18th century stunned me. I knew the men were foppish at times, but really! As for the women, I knew it was a tricky undertaking, but I never knew it was this tricky!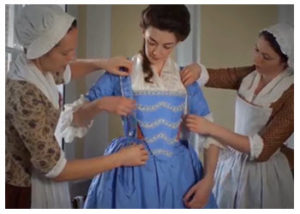 Those macarons?
The ladies will only be able to take the tiniest of bites. It isn't just the corsets that make it difficult to catch your breath. I was gobsmacked by the extent to which women of the times were bound, cinched, flattened, pinned, shaped and draped — not to mention what is both covered and left… well, to the pleasures of plein air.
You have only to spend a few minutes with this — how to dress an 18th-century woman — and you will quickly comprehend why women of a certain social stature required assistance with their morning and evening routines. You may find yourself suitably satisfied with squirming into Spanx, then slipping into a slinky LBD, then leaving it at that!
All discomfort aside, I would definitely say yes to stepping into a very specific captivating creation in keeping with the times, even if I was left unable to sit and only barely able to breathe! Anyone who is currently engrossed in Outlander, the television series based on the books of Diana Gabaldon, whose intrepid characters are primarily placed in mid-18th century Scotland, will surely understand. Perhaps you will recognize this… the Claire Fraser red dress!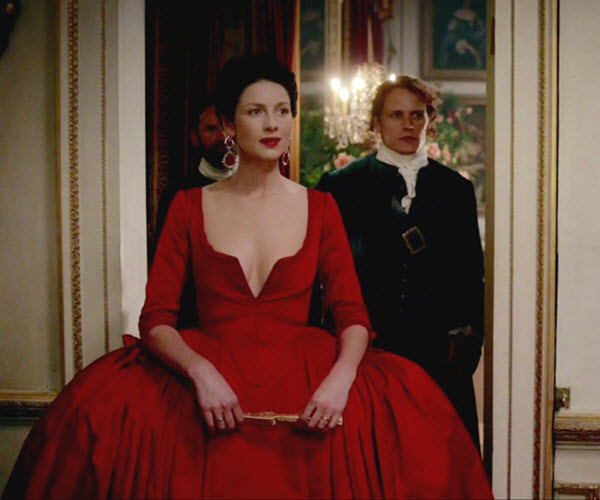 Oh, to wear a work of art like this! Magnificent, don't you think? Even if not exactly "accurate" to mid-century Versailles…
There were other costumes in the Versailles party scene that ably display the finery of the day. For example, the dress worn by Analise with its fetching squared off neckline, incredible details, the gorgeous (autumnal) colors of the fabric — all utterly sumptuous. (But yes, I will take the Claire Fraser red, please, and the scarlet satin heels with glittering buckles that graced her feet that evening.)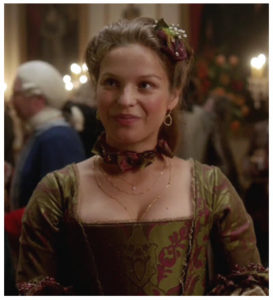 In the background… harps or flutes or fiddles all seem fitting enough to yours truly (I'll pass on the bagpipes, thank you very much)… I'd like the music not to drown out the pleasant conversation as we each enjoy our damasks and silks, our broadcloths and linens, and trading stories. After a few desserts, some of us may feel "bound" to ask for an assist at loosening a corset tie or two.
Of course, if an adoring Scotsman is part of the package, je ne dirais pas non… I wouldn't say no. Would you? Après tout, fall will deliver its chillier temperatures soon, so all elements catering to a cozy, comforting season are to be embraced.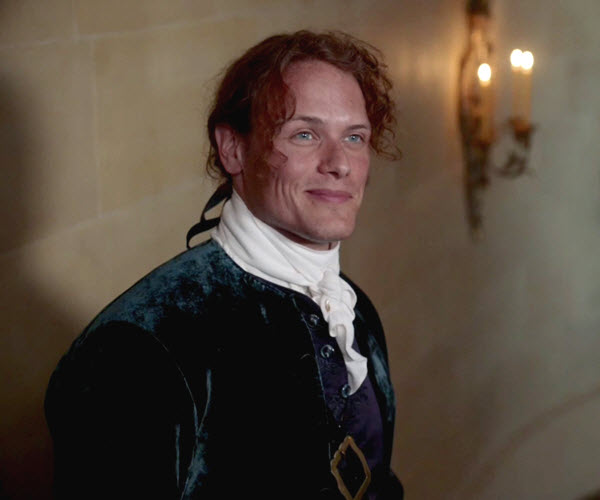 One thing I always do at this time of year, in the 21st century as I did in the 20th, is to fill my home with seasonal fruits and very particular spicy aromas. Apples, preferably green and tart, sit in a basket or a bowl on my kitchen counter or a nearby table. And the fragrance of cinnamon and cloves, thanks to scented pine cones (and baking), drifts through my downstairs rooms.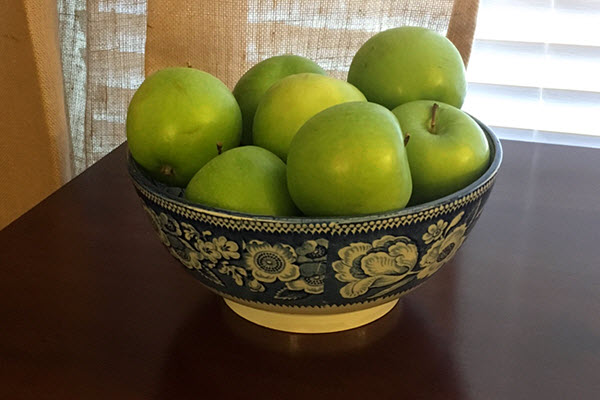 Hmmm… speaking of aromas, is that pumpkin pie I smell in the nearby "kitchen house?" Forgive me… I
must
run out to check, and in the meantime… Go forth! Visit the seasonal sentiments and styles of the wonderful women who are linking up. And enjoy!

Image of Madame de Pompadour, Wiki, CC-BY SA 4.0, painting by Madame de Pompadour by François Boucher.jpg, Created: 31 December 1755. Image of three women, screen capture; video clip from Museums of Liverpool (Youtube). Images, screen captures from video; Outlander Season 2, Episode 2; STARZ.