It only happened to me once that I recall — being bullied in the workplace — by a woman. It was years ago in a temporary position, and my female manager was a textbook bully — deriding and demeaning.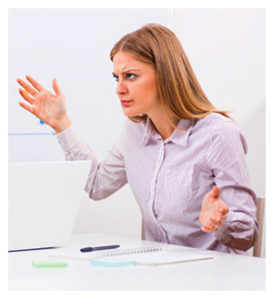 The behavior was persistent, unsettling, demoralizing. The woman in question was solicitous to others (men) but didn't hesitate to raise her voice at me, shut down any questioning, and trash my abilities.
To make matters worse, it was an open work environment. There was literally no escape from her glare, her words, her actions and omissions — all of which seemed designed to put me at a disadvantage, to make me look bad, and one way or another, to push me out.
I dreaded each morning's arrival at 7:30. I was on edge throughout the day. I frequently cried on the commute home at five. And I lived in fear that I would be fired.
I wanted desperately to quit but I couldn't. I needed the money. So I continued doing the job, doing it diligently, and keeping my mouth shut.
Bullying Is About Preying on Weakness
For me, this was a precarious position to be in. I was struggling after divorce, not only to put food on the table, but suffering an emotional deficit after years of battling with my ex. I was tired, beaten down, easily intimidated.
All I wanted was an eight-hour day that was heads-down, nose to the grindstone, no managerial responsibility, and pumping out good work.
So why had she singled me out?
I was 10 years older, had held positions of greater responsibility (than hers) in the past, and perhaps she perceived me as a threat. Her management wanted me there (seeing my experience as a plus); she did not.
As for one other woman who was on the receiving end of the same treatment, she also needed the job but less so; she was 20 years my junior, childless, and had a working spouse. She had fewer real and perceived constraints. Outside the office, we spoke of what was taking place, and there's no question that she tolerated the bullying better than I did.
I remember those months as abysmal. And yet my prior two decades of experience in the workplace tells me this: Women as managers are no more or less likely to bully or badger their team members than men.
Bullying Is More Prevalent Than Ever
Merriam-Webster defines bullying this way:
abuse and mistreatment of someone vulnerable by someone stronger, more powerful…
Of course, it is the power imbalance that makes bullying so effective, in the short-term, that is. Intimidation — and let's be real, bullying is an attempt at intimidation — is all about power. A bully seeks to use a perceived adversary's vulnerability to serve one's own ends, and often does so in cruelest fashion.
Bullying has an especially insidious aspect; among adults, it frequently involves emotional or financial triggers — elements of appearance, status, personal history, sexuality, or livelihood to embarrass, undermine, and control.
Listen, as a society, we know that bullying is a serious problem, and not just among children and teens. We are seeing (and talking about) bullying of all types these days, and in particular online. We have only to look to Twitter and Facebook for daily examples. The current state of U.S. politics certainly comes to mind.
But women bullying each other?
Passive-Aggressive? Backstabbing? Outright Bullying?
Backstabbing? Sure, I've experienced it in my professional life, but far less than you might think. In fact, it has been a relatively infrequent experience for me.
Bullying? Other than the experience I just described, the closest thing I've had to deal with has occurred in the virtual world, which is one of the reasons that I've significantly reduced my social media participation in recent months.
For many years now I've worked as an independent, typically remotely, which means I'm only occasionally present in a client's office. While my past corporate experience indicates that women misuse power infrequently, I acknowledge this as anecdotal, but wonder if the issue has been worsening.
On that score, this article in the Atlantic on women bullying other women in the workplace caught my eye. As I dug into the details of the article, I understood the reasoning put forward. Research, the Atlantic tells us, suggests that the paucity of women in a competitive workplace may be the cause, at least in part.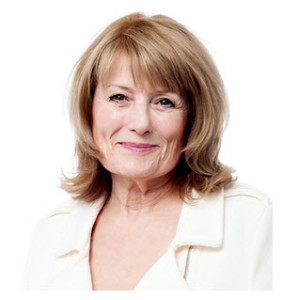 Could it be that if women seem bossier, crankier, or bitchier to other women, it's because they are so much more stressed in the workplace? Do they feel less like they will be punished by other women for their stress showing through? Is what we might label bullying not bullying at all? Is it anger or frustration or resentment that women are more likely to exhibit with each other, less concerned at being labeled "emotional?" Even if we accept the reasoning that female-to-female bullying is due to intense competitive pressure, shouldn't the offending behavior stop?
If women were better represented at all organizational levels, would "catty," "backstabbing" or "bullying" behavior be less of an issue?
Given the many obstacles women in the workplace confront — consider the recent anti-diversity memo at Google on women engineers or the persistent gender pay gap — shouldn't women be supportive of each other's success? Even if we're jockeying to reach or retain positions of power, must we knock other women rather than joining together? Must we always assume that everything is zero-sum?
Bullying Is Bad News
Now you might say that bullying in the workplace is easier to deal with because it's easier to detect than say, passive-aggressive behavior. Some would say that being gaslighted is worse because you start to question your own judgment. In contrast, if you can point out bullying (and others can see it), you may think you have a greater opportunity to eliminate it.
But what if the culture of your workplace allows bullying to thrive? What if it isn't taken to task, and it's all about survival of the (so-called) fittest?
Do women really turn on each other? Or should I ask instead: Do some women succeed by turning on each other, or doing so when the chips are down? If we believe the "why" described by the Atlantic, shouldn't we eventually be able to improve conditions that create this situation?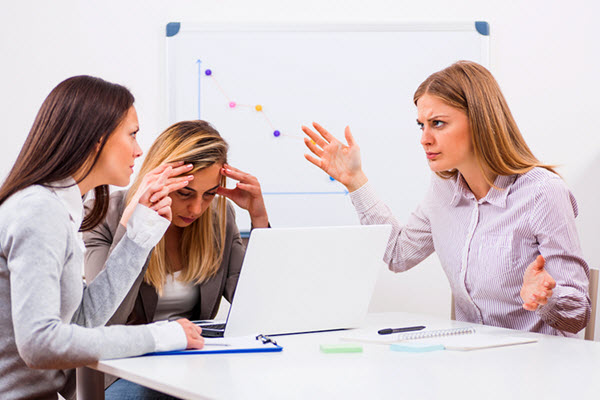 So what can we do about bullying in the workplace? Can we prove the naysayers wrong if women are not the exception but the rule?
My take?
Bullying at work is ineffective, counterproductive, and a squandering of skills, trust, and vital goodwill. While I may not have much experience of the female bullying boss, that doesn't mean it isn't real.
I'm curious to know your take and experience.
You May Also Enjoy