This time of year we pay attention to giving: We volunteer, we write checks to good causes, we reach out to others with whom we may have lost touch. We spoil our children and our pets; we make a point to be kinder to strangers.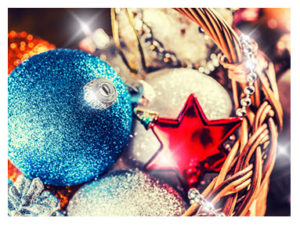 It isn't that we wouldn't reach out the other 364 days of the year, hoping to strengthen relationships and community as part of our daily lives, but those daily lives are often taut, fraught, and overwrought.
We're stressed, we're pressed, we're just trying to make it through the day.
If that's the case for you — it has been for me — then I remind you to reach out, just as I remind myself, on a more regular basis.
Reach out to someone who needs a shoulder, an ear, an hour of your time talking over coffee, a smile.
Reach out to someone who needs a job, a referral for a job, a tangible lead, a connection that might lead to a lead — even if only for temporary work to sustain them through stormy economic times. Reach out to a loved one who is hurting, an acquaintance who is struggling with depression, a neighbor who appears to be alone but puts up a brave face and you know it's a brave face.
God knows, we can't escape the horror and disappointment that insinuates itself into our attitudes; the news depicts the world as a cruel and frightening place. And it is.
Our illusions of "doing the right thing" and reaping the rewards? Our delusions of a truly safe environment? There's no such thing as safety. We're fooling ourselves if we think otherwise.
Yet there's no lack of good people, generous hearts, staunch acts of bravery.
I choose to think of those people, those hearts, those acts. I am absolutely convinced they far outnumber those who would terrorize, who would take advantage, who would turn their backs. And those good people and good hearts inspire me. They motivate me. They beat back fatigue, despair, complacency. They trigger action, even if for me, for now, that action is only through words, here, on the virtual page.
To say that we need to care for our planet and care for each other seems trite, obvious, absurdly simplistic. Yet we seem to need constant reminding to look beyond immediate needs and preoccupations to a broader, longer-term universe of concerns… and to comport ourselves accordingly.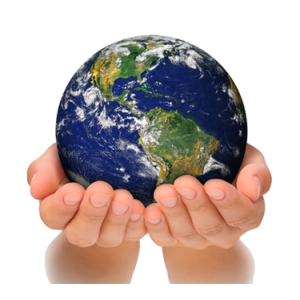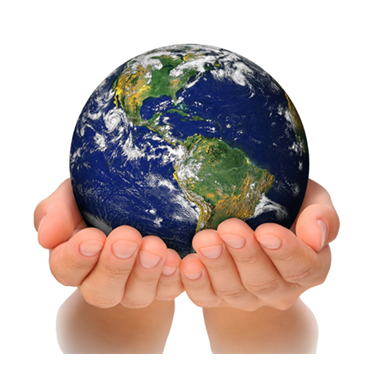 To recognize that there are people who are troubled and who need us, to recognize that no person "gets there" alone — wherever "there" is — and then to act on that knowledge, is, to my mind, a reminder of the best of who we are as human beings.
Am I moralizing? I suppose so.
Am I speaking to myself as well as to you? No doubt.
I'm also acknowledging that what gives my life meaning is to "contribute." To do some good. To give back. I recognize that I need to give more than to take, to love more than to be loved.
And I believe that's true for many of you as well.
So I encourage you to reach out, as I encourage myself. Reach out to your adult child with whom you have a strained relationship. Reach out to an aging parent, whether he or she is fully aware of your presence or not. Reach out to that stranger who seems lost, and to whom a few words of conversation may be a godsend. Reach out by phone, by text, by email, by Skype, or with a pen in hand as you put it to paper and jot a few words.
Sure, as we hit November and December, we tell ourselves to spread seasonal cheer and do good deeds. But these reminders should be part of our consciousness every day, not solely during our annual gatherings.
During the night, I was reading through comments on several articles here, at Daily Plate of Crazy, some written several years back. These are articles with long-running and ongoing conversations concerned with growing older in America; losing a job in America; finding oneself a certain age, unmarried or childless, and thus feeling very much alone — and marginalized.
Not just marginalized, but fearful, despondent, angry.
I also see enormous compassion from those of you who read and comment, seeking to console, to assist, to uplift one another.
I was reading comments like this from Sunny, and this from David.
And so many more.
These comments are heartbreaking. They're also motivating.
If I write about these subjects regularly — in particular about my peers who find themselves reeling in midlife — it is because I have lived these scenarios and understand their pervasive impacts. I know there are no easy answers, but society throwing us away is not only unacceptable — it's outrageously stupid.
We need to stand up, speak out, reach out.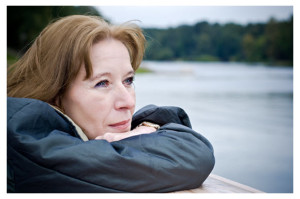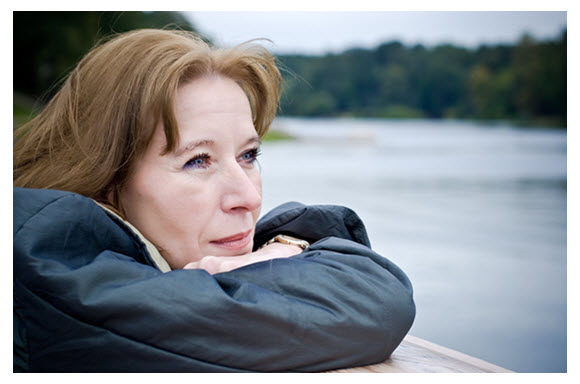 These are inelegant words, hastily penned, but very much heartfelt.
A final note on privacy related issues. Although many of us wish to help each other, forming communities both real and virtual, it is essential to respect personal boundaries.
Each of us, myself included, is willing to share certain aspects of our lives in various forums. That doesn't mean that we're obligated to share more than feels comfortable, just as we wouldn't and shouldn't do so face to face.
The online world can be a powerful force for good, yet we've all seen that the opposite is equally true. Our "tell all" society suffers from oversharing, from accelerated timelines to know someone, and from unrealistic expectations. Oversharing isn't necessary. It isn't smart. It may not be safe. Trust is rightly built over time, and protective boundaries exist for good reason.
So exercise due diligence in making your online connections, but by all means if they serve you and others you care about, do make them.
As I glance at the clock still hesitant to wake my son, knowing we will sit with coffee by the tree and open a few silly little gifts, I count my blessings. My family is extremely small, and only one of my boys is here for the holiday this year. A friend is visiting as well, which adds to the festive spirit, to the warmth, and to the realization that we don't need a great deal to feel good, valuable, content.
The world is a challenging place, and many of us believe we have a steady stream of battles to fight if we wish to protect the planet, much less our fundamental humanity. We cannot abandon the basics. We must savor our moments of joy, our sources of joy, our understanding that serving others — caring for each other, creating and sustaining community, reaching out to help any way we reasonably can — is a year-round undertaking, and equally, a year-round gift in the giving itself.
However you spend this day, this week, these upcoming weeks and months, I thank you for reading, for sharing your stories, and for reaching out — to me. I wish you well.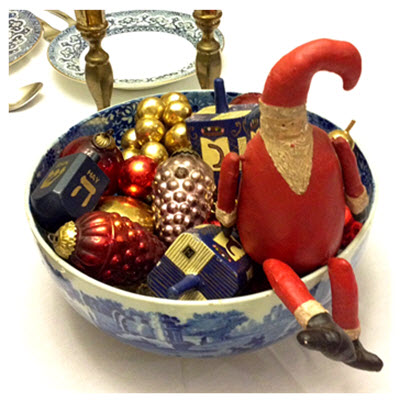 You May Also Enjoy