While hardly a combination you might expect to encounter on a summery day, allow me to expound on the pleasures of francs and beans. Eh oui… What better on Bastille Day than a mention of francs as in French francs, not to be confused with the frankfurter, the hotdog, or the weenie.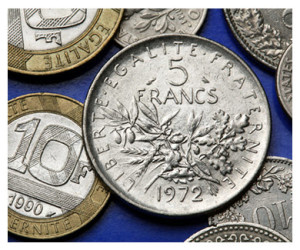 And the beans?
They aren't the sort to be consumed with your dog, but you just may be wagging your tail with delight when you indulge.
I'm speaking of the black bean variety, the pinto bean variety or the assortment-of-healthy-legumes variety of foodstuff that pops up on healthy eating lists and leaves some of us, well… confounded. We know they're good for us, but what in the heck can we do with them besides go Mexican or make soup?
Be confounded no more! And kindly allow me to add this: When summer allows you to reset your priorities, when those priorities have you rummaging and organizing and shedding, when those same priorities have you cleaning up your act with regard to food — you just may spend a day with French francs, smiling as you unearth old metro tickets from another life, and cooking up a light rice, quinoa, squash, kale, avocado, and black bean concoction.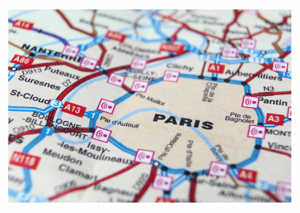 As the French franc was phased out of circulation in 2002 (the Euro was officially put in place in 1999, to the best of my recollection), I have a clue as to the "archaeological stratum" I should associate with my new found collection of coins and crisp 20-franc note. Judging by the purse I found it in — amazing how some women can place memories compliments of shoes and a bag — I would date this monetary memorabilia to a trip to Paris in 2000, following a visit to the European in-laws.
That was a lovely moment, so this trouvaille — a treasured find — is a source of delight.
Now about those beans…
Why old French money sparks thoughts of bean recipes I couldn't possibly say, unless it is in fact due to the phrase "franks and beans" that surely I grew up with in the Boston area, which is also known as Bean Town. And that leads me to thoughts of recipes, and specifically, a crazy colorful salad I've made a few times in recent months.
I'm not sure I could replicate this riotous recipe precisely even if I tried, especially since I tend to cook par le pif — literally, that means "by the nose," in other words doing it by feel — but here goes, best I can sum up my Healthy Black Bean Squash Kale Avocado Salad dish.
The ingredients include:
cooked brown rice
cooked quinoa
kale
black beans
butternut squash
avocado
red bell peppers
fresh ground pepper / seasonings of your choice
I've acquired a fondness for Trader Joe's organic black beans, which just need to be warmed on the stove (follow the directions) and can be mixed into more culinary delights than I can count. As for the rice, I'm a bit of a mad scientist each time I make it, mixing all sorts of organic rice — typically short brown rice and wild rice, along with millet, quinoa, flax seed, red onion, and whatever nuts I have in the house that I can chop up and throw in.
The squash? So easy. Just cut it into cubes and steam it quickly on the stove.
Let everything cool, then mix it with fresh kale, perfectly ripened avocado slices or chunks, sautéed mushrooms if you like (I do, I do…), a little red onion (what's not to love?), and anything else that seems like it might be nice.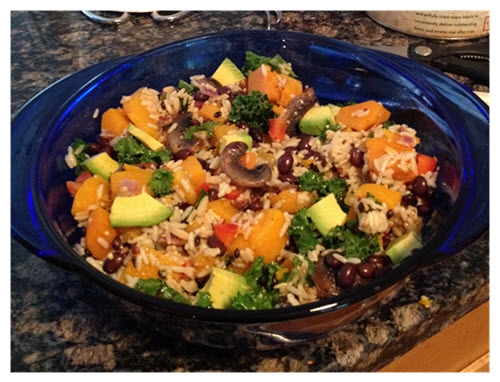 In keeping with today's French theme, and always happy to run across a new taste sensation (especially if it's pretty quick), this Provençal Bean Soup recipe from Taste of Home looks terrific. It's chock full of navy beans, onions, leeks, kale, carrots and potatoes. Personally, while the recipe calls for ham or pork shoulder, I will leave those ingredients out, throw in tomatoes, and tweak the seasonings.
But do check it out. It looks and no doubt is délicieux for any season.
As for my wildly delectable (healthy! organic! vegan!) salad, "francly" it's to die for!
And what would I want for dessert, today especially?
Ah, but I could go for a classic. The macaron, which is truly a little bite of heaven… any day of the year!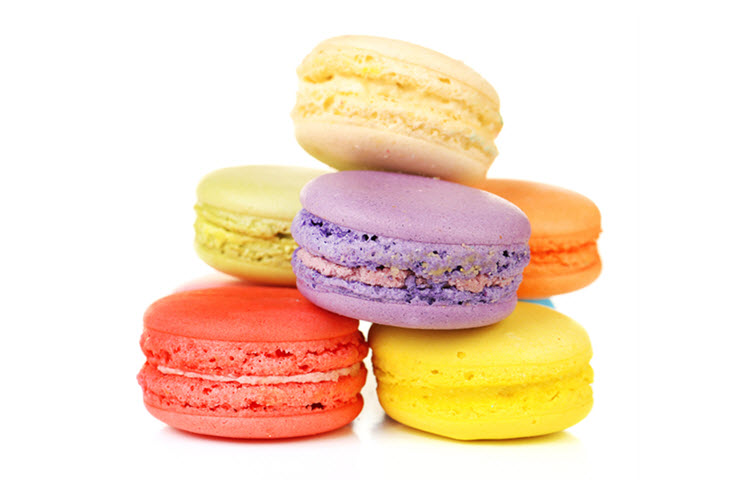 You May Also Enjoy