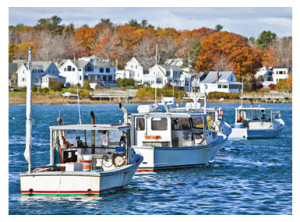 I've never visited Maine, and nor have I spent much time in the coastal areas of Massachusetts, although I was born and raised in the Bay State. Yet I've been wondering what it might be like to live in a small town. And no, not in France, where I was once convinced that I would relocate when I finally arrived at Empty Nest. But rather, I've been thinking about that fictitious place of mid-century fame that is known as Peyton Place.
Maybe I should blame it on traffic, or escalating property taxes, or just the need to consider a different lifestyle. To breathe at a different pace. To breathe, period.
Whatever the reasons, I've been spending time with the Harringtons and the MacKenzies, the Andersons and the Carsons. I've been strolling across the town square, into the chandlery, the bookstore, the local college. And I'm finding a strange sense of home in Peyton Place, which, in its own way, resembles the small town where I grew up.
Based on a widely read 1956 novel by Grace Metallious, the TV series that ran from 1964 to 1969 was a favorite of mine as a kid. I don't think I saw any of the first two seasons, but I suspect I began to catch a few episodes now and then in 1966 or 1967, not that I recall much or would have been allowed to see so "adult" a show at the time.
Given my Empty Nest "what-iffing" of late (and contemplating a variety of living arrangements), I went searching the Internet for Peyton Place several weeks back, with only vague memories to inspire me. And happily, I found it on YouTube and have been enjoying it during odd hours of the night.
While the television version differs in some key ways from the novel (and subsequent super-soapy film version), I'm surprisingly intrigued by the goings-on of the main characters, including the "middle age" and once illicit love affair between Constance MacKenzie (Dorothy Malone) and Elliot Carson (Tim O'Connor), which is eventually legitimized by marriage. As these two settle into a warm and affectionate marital relationship, a more tumultuous and obstacle-ridden teenage version plays out with an All-American hero Rodney Harrington (Ryan O'Neal), and the sweet, smart, at times otherworldly Allison McKenzie (Mia Farrow).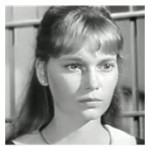 What little I recalled of the series from childhood has turned out to be far more scandalicious than I thought, and not just of the romantic triangle sort. There are business and political machinations, villainous characters with good qualities complicating our desire to rubber stamp them as Absolute Bad Guys, and murder mysteries to untangle.
The fabulosity of the phrase "the continuing story of…" doesn't hurt, not to mention the 1960s reminders of How Times Have Changed. For example, in Peyton Place, people don't lock their doors. They leave keys in their cars. Doctors make house calls. Remember that?
Then again, human nature hasn't changed, though surely we are more "evolved" in some ways. Certain aspects of the series are dated, of course, but the interpersonal issues are remarkably relevant. Parents are trying to protect their children. Morality reigns, and society's sanctions when those rules are broken are harsh and long-lasting. Class distinctions separate families and cause bitterness for the have-nots as they seek to outsmart the haves. And we see every other type of human frailty and complexity that we deal with today. Infidelity. Rebellion. Loyalty. Second chances. Jealousy. Heroism. Mental illness. Youth seeking its independence. The need for love. The desire to belong. Even unemployment, as automation threatens to lay off workers in this one industry mill town.
As for sexism, it's rampant, with the occasional exception — a female physician (played by Mariette Hartley), and a female biochemist (Lee Grant).
Racism?
I can only imagine an inclusion may be coming, though I can't be sure. I am currently watching Season 2, which takes place in the summer of 1965. We all know the years to come will tear the country apart, and I cannot help but think of the violence taking place now, the growing income inequality crashing in on so many of us, and how little — in some ways — has changed.
While the setting is theoretically a coastal town in Massachusetts, apparently the location shots were filmed in Maine. (Thus my stock art of fishing boats along the Maine coast.) Still, I am reminded of my roots in the Boston burbs, and I revel in the exterior architecture that I love, interiors that seem familiar, all the while recognizing the insular mindset that recurs in scene after scene.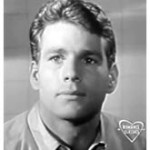 I remember what it was like to know all the neighboring families (and usually, their dirty laundry), to know that more than a few homes included multiple generations living under the same roof (with all the advantages and challenges that entails), and indeed, in tough times, everyone pulled together and helped.
That, most of all, is an irrepressible memory backed by very specific events in which hard times hit, and it was all hands on deck, no questions asked.
There was even a "rich" part of town referred to as "the hill" — and then there was the rest of us, though I seriously doubt my hometown was anywhere near as provincial as what is portrayed in Peyton Place, if for no other reason than proximity to Boston not to mention the ivy-covered walls of Harvard.
Small town living?
I've never given it much thought. Not as an adult. Not after wanting nothing more than to get away from where I grew up, which I certainly did — living in France multiple times, as well as up and down the East Coast.
Those who know me well understand my preference to reside smack-dab in the middle of a culturally rich urban center — financially impossible once I had a family. So I have visited some of my favorite cities when I could, and otherwise contented myself with a relatively suburban environment. Yet when I've lived in cities, I've tried to gain the sort of small town feel that is so comforting — frequenting the same stores and getting to know the names of people who work there, and making sure they know mine as well.
In contrast, in my "real world," it's increasingly difficult to manage even that. Old friends have long since moved, families continue to disperse in search of work, and stage of life along with financial status have much to do with one's availability and energy for finding creative ways to meet people.
My little family is no different. My situation is no different.
So here I sit, mulling those typical Empty Nest issues for a woman on her own — relieved that my sons are raised and launched, happy to have my independence, wondering what comes next (even as I try to decide what I want to come next), and appreciative of a burgeoning relationship still in its infancy that is providing a spark of pleasure. In the meantime, four more seasons of Peyton Place await, highlighting the pros and cons of the stereotypical small town lifestyle. And despite the moments of overwrought melodrama — yes, there are some — I can't help but find myself compelled to broaden the options for my next chapter.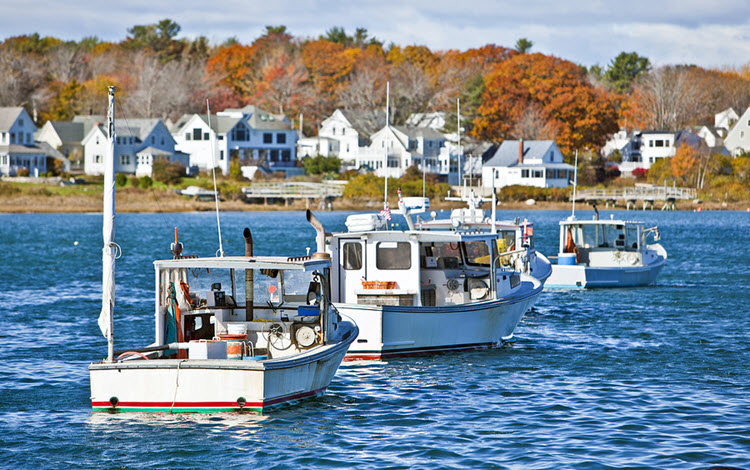 You May Also Enjoy