Do certain circumstances bring out the best in us? Is there a way for us to bring out the best in ourselves no matter what the situation? What if a location brings out our best?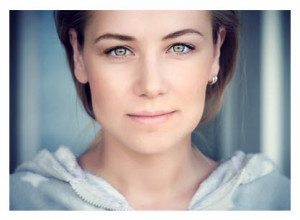 Once upon a time, an awkward, pudgy, wide-eyed girl of 15 spent two months living in in a new culture and language. During her séjour In France, she discovered new ways to think, act, and be.
She ate more sensibly, exercised as an integrated part of the daily routine, and spread her wings trying out new activities. She blossomed.
Although a foreigner, in this new tongue and new place she laid the groundwork for a more assured self she would return to over the next four decades, each and every time she set foot on French soil.
Geography, strangely, became a key element in the recurring reappearance of her best self.
As you may have guessed, that young girl was me.
Bringing Out the Best in Yourself
Alignment. It's a word that I adore, and I see its power in more than one context. To me, alignment is about connective elements fitting into place and in so doing, resulting in strength, synergy, and flow. Alignment represents a configuration that is inherently streamlined, and satisfying in its effectiveness.
When I am writing and attain a state of "flow," time drops away, I am inside a fully immersive activity, and when I re-emerge, I feel content. When the result achieves my goals, an admittedly elusive occurrence, I delight in a sweet sense of alignment — every element of the whole arranged impeccably — as each word sings and meaning is interpreted according to my intent.
In my personal life?
All is right with the world when I know that I am valued by friends and loved ones, when my sons are thriving, when my relationship with a cherished lover is going strong and we are in sync.
Alignment.
And yet…
Rare it is for these critical aspects of relationship, passionate pursuits, and everyday life to be humming along at once; it is rare enough that my sense of self feels aligned, much less that I know my "best" self to be available and open to living and giving fully.
Why is this the case for so many of us?
Is it life's tiring tug-of-war between our idealistic expectations and the challenges of real world constraints? Are we so compromised by competing priorities and simply getting through the day that we lose touch with empathy, with cutting each other slack, with kindness? What else prevents us from living our best selves?
The Best Self Concept
Naturally, we all have different ideas of what the best self entails. Curious to explore this concept, I skipped the usual pop culture self-improvement sources. I turned instead to a management publication and the need to bring out the best in others.
Consider how this Forbes contributor approaches tips on bringing out the best in others in the workplace:
Be generous… Be open-minded… Be clear… Be persistent… Be present…
Aren't these recommendations applicable in almost any context? Shouldn't we apply them to bringing out the best in ourselves?
I would add items of my own to this list including: being attentive to one's surroundings and circumstances, listening carefully, and taking more risk. My additions — attentiveness and listening in particular — may fall under the recommendation to "be present" in the Forbes reference. However, taking risk, to me, should not be limited to financial or career risk, but extend to emotional risk, meaning… daring to express our opinions, daring to be hurt, daring to be wrong.
Daring to love.
The questions I pose to myself are these: Under what circumstances is it easier for me to be generous, open-minded, more in tune with my surroundings, and emotionally brave? Under what circumstances can I make my best self available to others? Where and how do I produce my best work, taking advantage of the personal, professional, and creative traits and behaviors I most treasure in myself?
Do you know how you define your best self? Do you recognize situations that put these qualities at risk?
Places We Love, Places We Are Ourselves
I was born and raised a New Englander. I am very much a product of that upbringing in some ways, but I do not necessarily feel "at home" where I was born.
I am not French, though I have felt more myself in France, specifically Paris, than anywhere else I have ever lived. Cambridge, Massachusetts — no doubt because it is a thriving academic, historic, and culturally rich area — comes in second.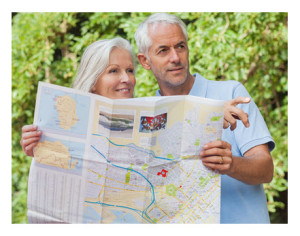 I am a Northerner who resides in the South, in a city I have generally enjoyed, but where I have never felt like I belonged.
I am an East Coast woman, and much as I have loved trips to California, before long I yearn to return to the coast that feels more closely aligned with who I am.
There's that word again. Alignment.
Of course, once I know my way around a city or town, I am more at ease, even as I understand that my comfort and pleasure aren't entirely about the place itself, but rather the feelings that I experience in the place — a sense of being accepted at the core of my being, and the freedom to express myself in ways that feel compatible with that core. Regardless of location, engaging with people of like mind is vitally important to the sense of belonging.
Still, there is no question that I have climate-based, interest-based, sensibility-based, value-based affinities for certain locations. And there is also no question that I possess the wisdom to recognize that we cannot always be aligned to our surroundings, and consequently, it is essential that we nurture as many of those wondrous moments in ourselves and with the people we love — regardless of where we are.
Where Do You Belong?
Are there places we will always find our best selves, or at least habits, cultural fit, belief systems, and people that reinforce our better angels? Places where we don't have to explain or excuse or apologize for who we are, what we believe to be right, and how we lead our lives? Places where we feel stronger, smarter, safer, sexier, more caring, more capable, more audacious, more accomplished, more ambitious, more alive?
When considering relocation, shouldn't recognition of geographic compatibility be a significant factor in our decision-making? Shouldn't we go beyond the pure pros, cons, and practical particulars?
The New York Times Well Blog features the story of a woman who returns to the environment that helped her triumph over food abuse and overweight. Speaking of her move to Utah, she explains:
"If you find your best self somewhere, you definitely don't want to leave it."
Bingo. And I flash back four decades — to that insecure young teen and her first taste of a bigger, freer, healthier self.
Surely most of us recognize that some locales suit us to a T, and if nothing else, offer a blank canvas on which we can paint ourselves a positive picture.
Some of us thrive in cities — and specific cities at that — while others are most themselves in the mountains, in the country, at the beach, in small towns…
Some of us are less impacted by our immediate environment and adapt readily to any type of residential or professional setting.
Settings and Sensory Impacts
As one who is acutely aware of beauty — my subjective definition of beauty of course — and that being a trait of the highly sensitive person that I am glad to possess, this heightened awareness of and response to my surroundings can pose challenges. These challenges extend beyond the practical preferences for the hustle-bustle of crowds in which I can choose to spectate or participate, and the cultural as well as commercial conveniences of city life. They include colors, textures, sounds, aromas — all of which I find stimulating to my senses and conducive to feeling pleasurably alive.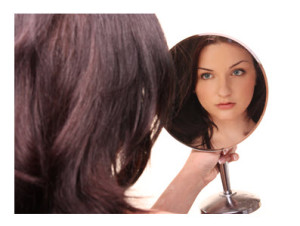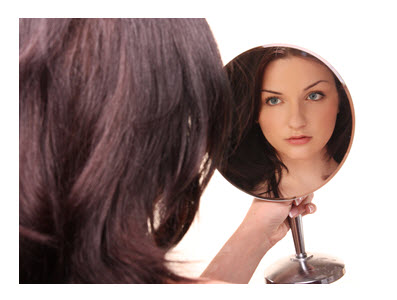 In the absence of pleasing sensory stimuli, I find myself disoriented, even bereft.
Paris remains the feast that feeds my spirit, which doesn't mean I don't also see the grit and wear that are part of big city life. Yet I continue to find richness in the language and the culture that pushes me to a fuller, hyper-aware state of being. And to a degree, when I interact in French, regardless of where I am, I experience similar intellectual and sensory intensity, which I crave.
Happily, we are not subject to a single set of "pleasing stimuli" or an immutable press of tastes and preferences. On the contrary. Despite being an urban dweller at heart, to my surprise, I have found recent visits to more wooded areas to be sublime.
Does this mean that my "best self" could flourish in a mountain cabin, far from the buzz of world cities that have been my usual?
For the long term, possibly not. Then again, my growing distaste for congestion and traffic may be turning the proverbial tide. What I can say with certainty is that "we don't know what we don't know," and surely, expanding our horizons is part of the process of discovering the best in ourselves, a "best" that we would hope to share.
You May Also Enjoy