Before the takeoff, before the turbulence, before the smooth ride that gave way to a bumpy descent, I had just opened several articles in my news feed. I was grateful for the distraction.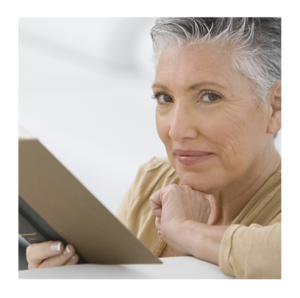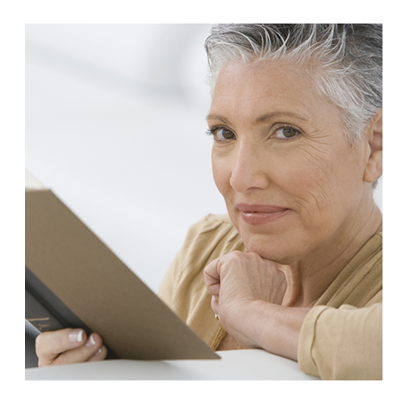 At 10,000 feet in chop? I'm soothed by reading.
In this case, I was reading a column on undertaking change. And what could be more pertinent as I was winging my way home after my son's college graduation?
Pondering how my life is altered with this event — how I actively alter it or passively allow life to "happen" — I realize that given my kiddo's comings and goings in his university years, empty nest hadn't fully registered. Not logistically and not emotionally.
This new stage?
I'm trying to process the changes I am free to contemplate — at last.
Rolling With the Punches
Alina Tugend's "Rolling With the Punches, at Any Stage in Life" was scrolling across my screen as I sat on that plane.
Ms. Tugend writes:
Changes often make us feel out of control so if small things can upset our equilibrium, big things can really throw us for a loop. And it's particularly hard if change is foisted upon us, rather than being something we choose.
Indeed.
When we're just starting out? Everything is an adventure. When we don't expressly choose change? It's anything but.
We may be reeling from the loss of a parent or spouse, the dissolution of a marriage, an organizational restructure that leaves us looking for a job at 55. We may experience resentment, confusion — not to mention a lack of preparedness — which kicks off fear, panic, or paralyzing depression. And we may be constrained by a paucity of resources including too few people to support us, physical limitations, conflicts of time and timing, and of course money.
Trust me: It's far easier to embrace change when you can afford to purchase assistance and choices!
Ageist Assumptions? Rocky Road?
Ms. Tugend notes:
… Most of us assume that change is harder as we get older…
I would agree on the assumption and the reality, and the reasons are frequently pragmatic — to do with family, finances, and potential recovery time in case things don't work out as we might envision.
Nevertheless, an individual's capacity to face change and deal — whatever the circumstances — should not be underestimated.
Now about that turbulence. Beyond a takeoff through thick cloud cover that rocked me queasy, an hour out from our destination, the pilot announced "a little choppy weather ahead." With those words, he set expectations. And yes, we encountered a bit of chop… More than a bit, in fact.
Me? To stay calm?
I alternated between tapping notes for this draft into an app and gazing at a picture of my sons. The picture was taken just the day before. It was a very good day. A happy day. I basked in the knowledge that both boys are properly launched.
I tightened my seatbelt, and I gripped my iPad more firmly.
I was glad the pilot had prepared us. As passengers, we weren't caught off-guard. And while it was a hard landing, it was a safe one.
Chop Is Inevitable; So Is Change
The metaphor is clear. We all run into choppy air at some point in our journeys. The rocking and rolling may cause fear en route, we manage by digging deep, we find strength in sources that are meaningful to us, and… we hang on tight.
The scenarios in which 'choppy weather ahead' apply are so numerous that I will only mention a few of the toughest I am familiar with — trying to work through marital problems, finessing a politically complex project at work, healing after unplanned surgery, embarking on a significant life change of any sort.
My newly graduated son, searching for his first "real job," will be facing significant changes soon enough. Likewise, yours truly.
Still fleshing out opportunities and options, careful to consider constraints but not let them strangle me, I will be making changes, too.
What that entails?
For now, all I can say is "We'll see."
Ah, Disruption…
Ms. Tugend addresses "low-grade unhappiness," and the sort of disruption required to jolt us out of it into the unknown. (How many of us can relate to that concept? I daresay, plenty.)
However, I take issue with this popularized stance on change:
… it is the fear of change rather than the reality of change that is the real culprit.
Well, yes and no. Let's be honest. The reality of change can be devilishly disorienting.
This line also caught my eye:
… in general, we are very bad predictors of how an event — bad or good — is going to affect us emotionally in the future…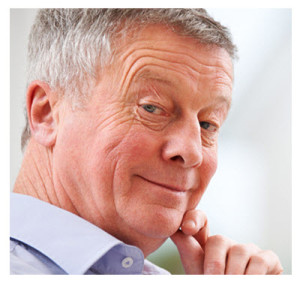 Might that mean that we are more resilient than we imagine?
For those of the positive attitude school of thought, anticipating bumps (and planning for them) does not preclude maintaining an upbeat, even enthusiastic approach to the tasks of investigating a new lifestyle. And then putting those plans into action. However, it is unrealistic to anticipate that it will go without a hitch or that we will not have to hang on tight when we hit choppy weather.
The good news, of course: Experience reminds us that we are resourceful as well as resilient, and we are well served by life skills that encourage us to "roll with the punches."
You May Also Enjoy