Serendipity. I'm a fan. I've written about it before, and for good reason. Serendipitous encounters have shaped my life in extraordinary ways.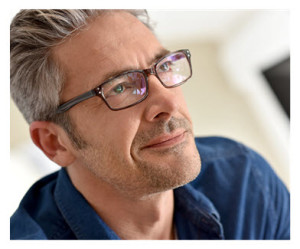 One such encounter landed me the most exciting interview experience of my life with a legendary French artist. Another landed me the father of my children. Still another resulted in an evolution in my career direction that grew from pleasure to passion.
My latest?
Let's see… I may need a few minutes. Might I mention that there have been many over the past several months?
In fact, the universe has generously granted me a string of fortuitous "accidents" of the most interesting and delightful kind — ranging from the romantic to professional.
What exactly is serendipity, you ask?
Serendipity, By Any Other Name…
I especially like this definition from Dictionary.com:
good fortune; luck… an aptitude for making desirable discoveries by accident…
Now think about that last bit. It's important. An aptitude for making desirable discoveries by accident.
Yes, luck. But to a degree, nudging luck along, and then, when luck drops a shiny nugget of opportunity in your lap, it's about paying attention. Creating discovery. Allowing that discovery to unloose a sensational series of other ideas and options.
Serendipity is about putting ourselves out there in the Big Wide World, however large or small its actual dimensions… even if that world is your neighborhood, your grandchild's school, the local Cheers bar, or your newest online community. It's about paying attention to what others need — from you. Paying attention to how you make them feel. Risking your feelings, your thoughts, your time, your mental energy, your curiosity… for the pure pleasure of the pursuit of that nugget and its promise.
Serendipity and Starting Over
Starting over, starting again, reinvention. These words are on my mind; the activities involved are on my daily to-do lists; the desire and necessity of restarting certain aspects of my life are very, very present.
I'm guessing they are for some of you, too.
Serendipity can help. Understanding that every encounter potentially leads to a positive next step, an unknown and enriching ripple effect, a good deed, a win, a win-win. We need to engage with the world so that serendipity can "happen" and we can optimize the likelihood of almost any element of reinvention — from stumbling into and nurturing job opportunities, to meeting the love of your life.
Does that sound far-fetched? Dramatic? Downright crazy?
Maybe so. Maybe not. I can only speak for myself. Every "restart" of every sort that I've succeeded in over the past 20 years has included elements of recognizing potential good fortune — and pushing it along. Serendipitous encounters — encouraged.
And whether we are seeking to change locations, careers, relationship status or something else, and whether we are not "seeking" anything per se, opportunity always benefits from attentiveness and action.
Solitude Is One Thing, Isolation Is Another
Solitude?
I like it. I need it. I crave it when I don't get enough. The challenge: Solitude can morph into isolation, which is neither healthy nor conducive to creativity.
When you get off the island (something I have to remind myself to do), you can't help but encounter a spate of new ideas, people, sights, sounds, possibilities — and make something of them.
I will remind you of the discussion on the serendipitous non-quest for discoveries, which is the art of attentiveness that can transform the unexpected into a creative opportunity…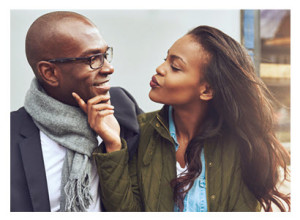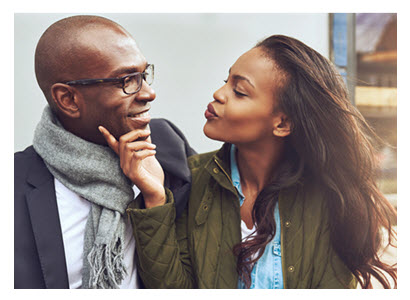 And when serendipitous encounters occur in my life (as two did in recent days), I am reminded that isolation mitigates against this sort of creativity, and isolation can be a problem for many of us who work as individual contributors, creatives, or in remote locations. All the more reason that we must retain our ability to reach out In Real Life with our smiles, our hellos, and engaging others in conversation.
Storing the Spark for Future Use
What is intriguing about these remarkable moments?
Even if it's impossible to fully act on them now, if we can manage to store them away in some fashion — the sensation of them as positive, provocative, exciting, and energizing — we may find that we rediscover them at just the right time.
For example, consider:
The business idea you floated with the Physician's Assistant two years ago when you broke your ankle; and oh by the way, you just ran into her and you'll pick up where you left off… now you have time, money, and the opportunity to develop the idea…
The college sweetheart you ran into three years ago but he was going through a divorce, and what do you know… you just bumped into him at Whole Foods and the sparks were flying and he took your number…
The neighbor who strikes up a conversation about needing to rent a house for two years, and you're just beginning to plan your two-year sabbatical… Go figure…
Serendipity, Just in Time
My serendipitous encounters of late?
They aren't exactly these, but… let's just say, they touch on the benefits of keeping an open heart (and allowing it to fall deliciously where it may); continuing to stay open to opportunities that are old, new, and recurring; and beginning to feel the freedom that comes with knowing that empty nest — finally — is here.
With both my sons now college graduates, after twenty-some years, it's my turn.
A happy accident?
Hardly an accident; a great deal of work was involved for all.
A happy time? A time to stay open and attentive? A time to take risks?
Absolutely.
You May Also Enjoy