Need a dose of fabulosity? Get off the island.
Sometimes things happen. It's serendipity. A fortuitous occurrence. Or as I like to think of it – unexpected good stuff. But it doesn't happen often. And it rarely happens in isolation. You've got to reach out, in whatever way is possible.
Get off the island!
With teens in the house and writing to be done, I'm generally in the supermarket (food for teens), the kitchen (food for teens), or wired to my laptop in some form or fashion, fingers banging on the keyboard like a madwoman.
Now and then, I venture beyond my mini-universe. Certainly, this community of fine writers has been a delicious journey beyond my usual world, filled with wonder, learning, and laughter.
Date night was the most recent non-virtual exception, and there was one other, the afternoon before. I kept it to myself. Until now.
Magazines, books, and talking – oh my!
A few days ago, on my perpetual swing through the supermarket, I veered off course, gliding into my local bookstore. I couldn't help myself. Well, I could, but I didn't want to. I was seeking a specific magazine that I still purchase from time to time. As much as I love to read online and write online, I'm crazy for books and magazines. Their tangibility. The feel of the paper between my fingers. The smell of the pages. The immutability of the printed word.
I'm always asking others what's on your bookshelf or what are you reading. I find it fascinating. And I'm happy surrounded by books and magazines. Period.
Entering the bookstore, a woman asked me the time. I checked my watch, told her, and smiled. She thanked me, and I wandered to the magazine aisles, plucked up the issue I wanted, and settled in at a nearby table. A few minutes later she sat down in front of me, and struck up a conversation. Odd, I thought.
She saw what I was reading, and was curious why. (It is a "niche" publication, though nationally known.)
Serendipitous work for pay?
"I'm a writer," I said. "This is my field. I love this magazine. I've written for them a few times."
The expression on her face changed.
"My husband has an urgent need for a writer," she said. "Your kind of writer. For a project, in the next few weeks. I can't believe this."
I'm thinking You're not the only one.
She called her husband immediately, left a message, and by afternoon he'd called me back and set up a meeting. I quickly sized up the sort of freelance writing he needed. And also realized there would be some commuting involved. Island-hopping skills will be required. Some driving. Lots of Motrin. Positive attitude.
Where's Waldo?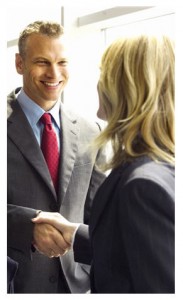 Did you wonder this morning – Where's Waldo? Um, make that Where's Big Little Wolf?
Most probably, that's a no. You have kids to bathe and feed and chase. Jobs to perform. Teenagers to chide. Writing of your own to do. Spouses. Co-workers. Errands. All the proverbial places to go and people to see.
Today, I was off the island, and thrilled to have a good reason for it. Not at the supermarket. Not in the kitchen. Not in a reclining position. Not banging on the worn keyboard of my limping laptop. I was at a meeting. And it went well.
It's a small world after all
It turns out the company President and I have friends in common, including one with whom I've worked previously. Small world indeed!
I have the skills and experience for this project, and now I need to write a proposal to nail it. It's a short gig (three weeks), and not the stuff of putting my kid through college, believe me. But it is work for pay. And work that I love. There's nothing better than that. It's also a good group of people to work with, and that's frosting on the cake.
Serendipity.
Joys of journalistic networking
While waiting in the parking lot (I was early), I called a former client I haven't spoken to in some months. I wanted to be sure of the reference, and thought we could catch up for a few minutes. It turns out my timing was ideal. He wants me to call him next week. He needs more writing and my marketing skills as well. Another small project, but more potential work for pay.
As for what's next? I have an optimistic feeling that there may be more unexpected good stuff.
Serendipity.