It's Earth Week! What better time to call for everyday superheroes to take up the good fight? What fight is that, you say? Now, now. You don't live under a rock, so read on as we look beyond the cape and tights, and identify a handful of robust requirements in the heroic realm. It's easier than you think!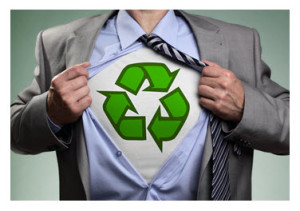 Now about the usual job description, if you know what I mean…
Faster than a speeding bullet? I doubt we have to seriously consider that one, unless you're talking about a three-pointer into the blue bin.
More powerful than a locomotive?
Now there's an intriguing idea, especially if we're pointing to the power of words to change minds… and habits.
Let's hear it for science, for the understanding it can provide, and our own ability to face it and embrace it!
Who doesn't respond to persuasive arguments, easy education, and a little nudge in the right direction when it comes to modeling responsible behaviors for friends, partners, children, grandchildren, neighbors, and colleagues? Don't we all feel good when we enjoy our environmental garden? Doesn't it follow then that we ought to tend to it?
Now about that leaping tall buildings at a single bound… Really? Why would anyone want to do that?
Step Right Up, It's Earth Week! Mythic Moves! Fantastic Feats!
Ah yes. Visions of mythic figures demand monumental feats of physical strength, or at the very least, mental gymnastics à la MacGyver. Dare I say that more is required to leave some of us astonished, admiring, and mouth agape? And may I add that less is necessary to becoming champions for saving and serving our precious planet?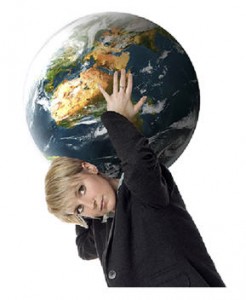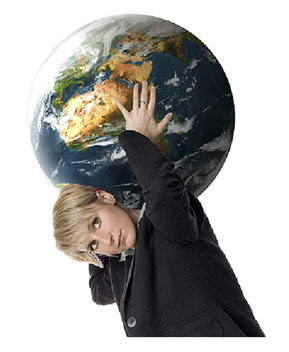 #ICYMI, to clarify: Earth Week leads up to April 22, which is Earth Day, celebrated in the U.S. since 1970, and designated International Mother Earth Day by the U.N. in 2010. Earth Week and Earth Day are intended to highlight the opportunities for all of us to implement a lifestyle that is more environmentally sustainable, as well as to learn about issues of critical significance and concern like climate change.
Naturally, if we can see our way clear to doing something in our daily lives to help — most of us would. Why wouldn't we?
So do read on… You may be surprised at how many improvements can be achieved quickly, simply by adjusting a few habits.
Tip 1: Ready, Set, Recycle!
You know that big blue bin you roll out to the street each week, or the one that sits alongside your apartment building that the super sets curbside?
Many of us assume we can throw anything into the recycle bin as long as it is paper, plastic or glass. But the fact is, depending on where you live, there are a few more details we need to consider. Even so, it isn't hard! I'll have more on recycling basics tomorrow with specific examples and links, as well as a quick and easy plastics primer — plastics, admittedly, a source of potential confusion.
But for now, here are a few general "do's" and "don'ts" to keep in mind:
YES to newspapers; YES to glass bottles and jars; YES to office paper; YES to aluminum cans;
NO to paper towels or tissues; NO to plastic bags; NO to wires including wire hangers; NO to polystyrene, also known as styrofoam.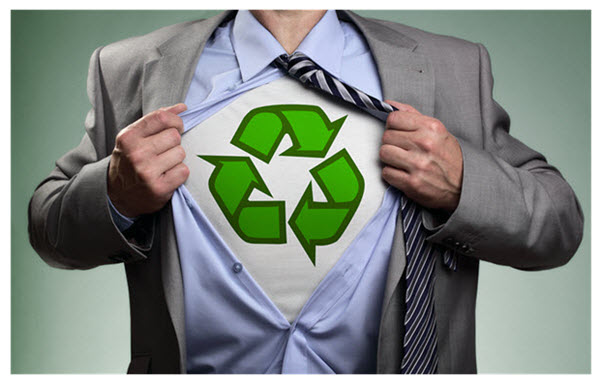 Tip 2: Say No Plastic Straws
Love your brightly colored plastic straws? They may be pretty, but do they seem as cheerful when you learn that they are almost never recycled? Did you know that 500 million straws per day are used in the U.S. alone? (Yes, you heard that right. 500 million. Every. Single. Day.)
500 million straws could fill over 127 school buses each day, or more than 46,400 school buses every year!
Did you get that?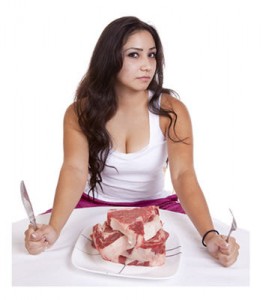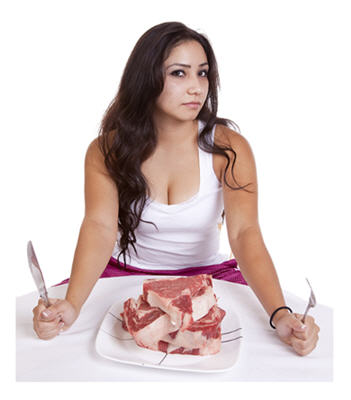 So when you sit down at your neighborhood eatery or bar, be sure to politely insist on "no straw" — in advance, before the wait person leaves to get your water, your cocktail, or your iced coffee.
Tip 3: Reduce Your Meat, Fish, and Dairy Consumption
Love your burger and fries? Your Surf 'n Turf? Your steak au poivre?
I get it. Believe me, I do. But did you know that it takes 2800 pounds of corn to produce a 1300-pound adult cow?
Did you know that only half those cow pounds are consumable? When you do the math, that means we need 5 pounds of corn to produce 1 pound of edible beef!
As biologist Dr. Michael Pereira points out:
…  several lbs of meat are needed to produce 1 lb of meat-eating human. If, instead, we fed the corn and other plant foods directly to humans – rather than raising the plants to feed to cows so we can eat them – we would need only a small amount of the land taken away from natural ecosystems to do our farming… And, animal agriculture is the number one cause of water pollution and the number one contributor to global warming.*
Struggling with the thought of no meat, no fish, no dairy?
Well, we already know that reducing frequency and amount isn't so hard, is it? And, we know that cutting back on beef is good for our health.
More on this topic, including how fish and dairy figure in, later this week.
The Best Kind of Superhero
All capes fluttering in the breeze aside, my kind of superhero is a person who impresses with his or her convictions, actions, and willingness to put acquired knowledge, skills, and passion to the test.
What else shall we add?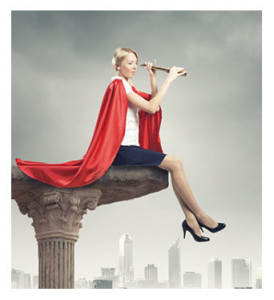 How about this: an earnest recognition that many of us would happily be better environmental citizens if we knew what would help. We understand that we can serve our own interest by looking beyond the immediacy of a moment's convenience, and we can become champions for a healthier, sustainable environment — not only during Earth Week, but every week.
After all, sharing knowledge in positive, peaceful ways can move mountains, which just may include everything from mountains of trash to factors impacting global warming.
Sign me up, you say? Order the environmentally friendly green garb and superhero status insignia?
You got it!
I hope that you, like me, will commit to trying out a few easy shifts in awareness and routines.
*From U.N., University of Chicago, and other sources as referenced here. 
Check out the entire Earth Week Series here.
You May Also Enjoy