It was only at the end of a friend's visit last month that I realized: Neither of us had pulled out a phone to snap a picture. We were sharing our moments rather than documenting them.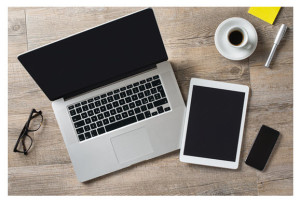 What followed?
Several days later, I said no to all my devices.
No to the laptop (shut down for 36 hours), no to the tablet (put away with a stack of books), and no to the smartphone — initially left by accident when I went out on errands — and on returning home, I placed it on a table in a different room so I wouldn't be tempted to pick it up.
Disconnect From Distress
Normally, I love being tuned in to links and discussions of interest, yet as I think about how I spent my disconnection time, I come to understand how stressful it is to interrupt oneself and others in order to comment, respond, or initiate contact.
And we do so throughout the day and into the night, don't we?
Shouldn't it be a no brainer that regular detaching from devices is a must?
But wait. Not so fast! It's not so easy when your work involves interacting on social media, when your family and friends are geographically scattered, and for most of us — when you take pleasure in your online communities.
But… Are we overindulging in our digital darlings and exaggerating the necessity of an immediate response? Are we too willing to split our attention between a partner, a date, or a child — and a vibrating smartphone?
Are we trading fully engaging in our lives for endless documenting?
Are You Paying Attention to Your Partner?
The issue of paying attention to a spouse, a lover, a partner of any sort seems paramount in evaluating the nature of our most vital connections. As I consider the issue of achieving quality couple time, looking back over recent years, I suspect I may have compromised couple communication by remaining too attached to the myriad sources of online input and feedback I was accustomed to.
And I am reminded of what ingredients are required for a tasty and textured relationship:
… quality time for couples is about listening to one another in addition to enjoying activities together if you possibly can, with the former more critical than the latter. That requires stepping away from kids, grand-kids and elder parents; setting limits with employers, clients and co-workers; saying "no" to the "everything" we take on that isn't essential; and disconnecting from our smartphones and other devices.
Bingo.
Ah Yes. Boundaries.
Naturally, I had reasons to stay connected and I deemed them "good." I considered some of those reasons to be critical to making my living, and others essential to my daily routine. Sure, there were self-determined writing goals and tasks, which I understand can seem excessive. But far more time-consuming and important, or so I thought, was my near 24/7 availability to a global client.
I now recognize I would have done better to have explicitly defined boundaries around my workday and lifestyle constraints.
With that come another reminders. For example, learning to say no, recognizing what is urgent versus what is important, and understanding that accommodation should be a two-street — in relationships of all sorts.
I recall a 2014 article in The New York Times written by Alex Williams in which he explores the extent to which we are documenting our lives rather than feeling present in them. In Is Just Being There Enough?, he writes:
To live the moment or record the moment? It's becoming a defining dilemma of the iPhone age.
Guilty as charged, though increasingly — and as a matter of discipline — less so.
The Benefits of Disconnecting
Among the pleasures of my recent disconnection?
I trekked into the heart of the city where I rarely wander, only to ask myself why I didn't venture into these interesting corners of town more often. I strolled in the rain and was surprisingly unconcerned to be drenched! After the weather cleared and I made my way home, I enjoyed the hush of an evening walk in my neighborhood, keenly appreciative of the glistening, budding azaleas.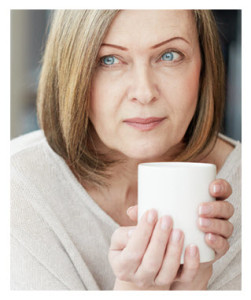 I was "in the moment" in ways I typically am not, and not only found my multi-channel thought processes slowing down (and a few blissfully backing off), but I allowed myself to "just be" without documenting where I was, without jotting myself notes on my phone, and without shooting a picture of the sky, the trees, or the flowers… no matter how lovely.
I disconnected in order to still my thoughts, and more so, to heighten my awareness of the passersby and nature around me.
And the feelings of calm persisted for days. I felt more human. I felt more relaxed. I felt recharged.
Do you disconnect from your devices periodically?
Any "rules" in your household that limit or constrain checking of phones for emails, texts, Facebook posts and responses?
Have you become so accustomed to documenting your life that you feel you aren't quite "in it" as much as you once were?
How important is staying in touch with your online communities?
When is the last time you REALLY disconnected?
You May Also Enjoy