Coffee dating, first impressions, body language.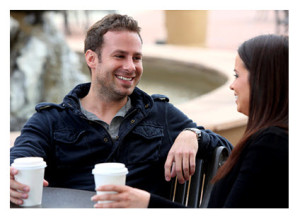 How much store do we put in those early minutes or hours of subtle signs?
How do we interpret a smile, a gesture, leaning in, leaning away, and that all-important eye contact?
Sometimes nerves derail our usual demeanor, and even a coffee shop, which we hope will help us be ourselves, can feel artificial. We might try to "normalize" the experience a bit if we can — by strolling through an adjacent bookstore or simply taking a walk.
A recent first date had me doing just that — unplanned. There was a market that was a walkable distance, I had a few staples I needed to buy, so we wound up cruising the aisles and chatting. Surrounded by naval oranges and Tuscan kale, the conversation took a different turn, and likewise, our body language, which seemed more relaxed.
There was more eye contact from him, more smiling, and everything felt "better."
Do You Mirror Body Language?
Generally, meeting someone in a social context, I like to think I exude warmth. I smile, I nod, I make and maintain eye contact. But if I don't feel this reciprocated, I begin to mirror the other person's more detached style.
Specifically, when I am in the company of a man, I recognize how my body language changes. If there is sexual energy between us, my non-verbal communication shifts, which is surely reflected in proximity and voice. I am responsive. Subtle messaging is exchanged through expressions and movement. Eye contact is steady.
And occasionally, I touch.
That touch is only slight — something like laying my hand on an arm if we're both laughing at a shared viewpoint. Otherwise, while I thoroughly enjoy the gentlemanly flourishes like a man taking my elbow lightly if we're walking together, navigating a narrow sidewalk for example, it is through eye contact, voice, gesture, and yes — a smile — that I am reading the nature of any spark of connection.
Touch, in Context
I am of course aware that cultural norms and upbringing strongly impact body language. For example, our ideas of appropriate personal space — how closely to stand or sit next to someone you are speaking to — can vary significantly.
Respecting personal space is a must. If someone is edging away… Pay attention and back off!
And naturally, some of us are more shy (or reserved), which is not a reflection on the company, while others have been raised never to indulge in any sort of PDA.
One another note: Let's not forget that the sense of smell is a subtle welcome or deterrent to pursuing… what shall I call it… "further acquaintance." More precisely, it is part of an attraction or its absence that may quickly be established. And attraction here is key. We desire touch with some, and clearly don't with others.
Touch Is Essential and Healthy
Body language on a first meeting aside, we live in a digital society that is increasingly isolating. Without other people in our lives, we may be missing a key ingredient for both physical and emotional health. As this Psychology Today article on reasons we need touch points out:
… From a warm handshake or sympathetic hug to a congratulatory pat on the back, we have developed complex languages, cultures, and emotional expression through physical contact. But in a tech-saturated world, non-sexual human touch is in danger of becoming rare, if not obsolete. Despite the benefits of digital advancement, it is vital to preserve human touch in order for us truly to thrive.
Greater trust, a stronger immune system, and quality emotional intimacy are among many reasons explained as to why touch is more vital than ever.
Body Language Is Indeed a Language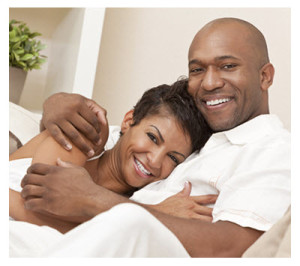 Body language is indeed a language. It is non-verbal communication of a very powerful sort. But as with any other language, we may speak it more or less well. We may each speak it differently.
Moreover, as with any other communication, there is the message itself, the intent of the sender, and the interpretation of the recipient — all to be taken into account. We may think we are communicating well, and likewise, decoding the signals as intended. But some are better at the art of reading people than others, and like any other "read," we may be wrong.
Incidentally, I had interpreted minimal eye contact as disinterest. However, being wildly out of practice at meeting new people — (practice makes perfect, as they say) — a male friend offered a different view, or at least one that was broader. Some of us are comfortable with eye contact, while others, regardless of the situation, are not.
Taking Each Day as It Comes
My take?
I'm reserving judgment. I'm staying open. I'm paying attention.
With anyone I encounter, I find I'm also keenly tuned in to hearing what I'm being told. I believe that people tell us who they are, and we really need to listen.
I'm also trying to enjoy the process of broadening my world, taking each day as it comes, and if I can, with a smile. And I find new people fascinating. This encounter was no exception.
With a second outing in the offing, as the French might say, on verra…
You May Also Enjoy