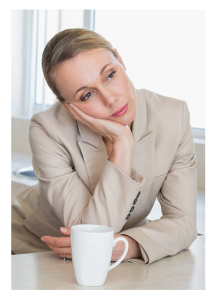 Gleefully zipping down the slopes? Sure, you know you're having a good time.
Schmoozing over Dirty Martinis with old friends? No mystery there. That's a good time, too.
Clutching a bucket of popcorn at the movies with your kids? Cuddling up to the one you adore? Raising a glass with the neighbors as you welcome a new year?
All good, don't you think?
The thing is… in much of life — from jobs to relationships to healthcare — there are issues that require us to make judgments about what we're getting. At the very least, we want reasonably "good." So what happens if we suspect we aren't even close? And how do we discern that what we have is "good enough?"
Do You Know the Good Job From the Lousy One?
Do we have to experience terrible times or poor quality before we appreciate good, better, best?
My first thought is a resounding no. We know when we have it good — and not just on ski weekends or chatting with our besties. That doesn't mean we don't want more (say hello to the human condition), but we can recognize a good job situation, a good boss, a good group of people. And we can sense an environment that is encouraging and comfortable.
My early job experience serves as an example. When I was starting out in my career, each new project provided context for the next. I could tell when a supervisor was addressing me respectfully, providing assignments that seemed appropriate, and was open to my questions. I didn't need a nasty manager for comparison. With positive interactions elsewhere, in school for example, to some degree I took "good" behaviors as standard.
It wasn't until a few years later that I learned not to assume respect, teamwork, and effective communication in the workplace. If anything, as the years went on and I rose through the traditional hierarchy, I was more aware of the extent of knowledge hiding, politics, and multiple masters that exist in the corporate world.
So returning to my hypothesis that we know when we're in a good situation without (yet) living through a bad one, I will modify my position. The fact is, every experience enhances our ability to perceive nuance, and negative experience helps us understand why and to what extent "good is good" and bad is bad.
The Tender Trap?
I wouldn't say you have to have been in a bad marriage to recognize a good one. We all have eyes, ears, and common sense to guide us — inside our relationships as well as observing others. But hey… Who would deny that experience is a powerful teacher? The longer we're "in it" with someone, the more deeply we love, the more obstacles we confront as a couple, the more people we share our lives with as a family — the more significant our investment. And the more public.
With a little luck and a lot of commitment, the good we find in each other is stronger than the troubles we face.
Now, some would say that marriage (with children) is the ultimate commitment. I believe that many living arrangements may suit, and ours is not to judge what works for anyone else.
As for knowing what's good by getting through what's not, there's no question in my mind that we enter our youthful involvements (and first marriages?) with idealized expectations. There are pros and cons to expecting the best, in each other and perhaps ourselves, but over time, we may learn to be more accepting of the "bad" with the "good." In part, isn't that a matter of how we value what is good, not to mention the values we choose to live by?
Looking back at my tenure as an M.R.S., I didn't fully understand how wanting the marital relationship was. That knowledge came long after divorce, when a good relationship taught me what was missing in my marriage.
And it wasn't that essential ingredients had gone missing — then we would've had relationship problems we could have addressed — it was the absence of critical elements in a problem relationship.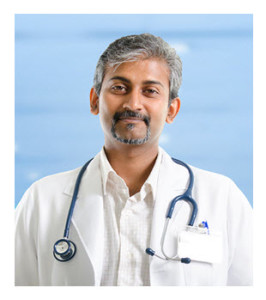 Without comparisons of varying types, I wonder if I could've understood as much.
Shouting Into the Stethoscope
In a different context and on a very personal note, quality healthcare is an issue that should concern all of us.
I've had my run-ins with healthcare providers over the years — physicians with no skill at the doctor-patient relationship, and others that do little but write female patients a script for antidepressants. In the past six months, I've again experienced this nation's medical myopia, and it has cost me dearly.
After months of chronic pain (beyond what I was used to living with), I'm finally beginning to see a light at the end of the tunnel. A recent appointment with an excellent physician reminded me that quality healthcare exists. A second appointment with the same man, following tests that should've taken place long ago, brought answers. And since encountering this medical professional, the result has been reduced pain, greater mobility, and a focused physical therapy program that seems to be working.
What else has this good experience delivered?
Hopefulness I haven't felt in close to a year.
Reasonably Good Is Damn Good, Depending…
We can't always distinguish good from bad. It's too easy to grow accustomed to mediocrity, not to mention gradual deterioration. We come to shrug it all off — in ourselves, our relationships, our once shining dreams.
Some of us are perfectionists, so we… I… must be vigilant in accepting "good" when it's more than enough, and expecting "great" when it's most important.
Sometimes, we require a stark contrast to realize how good we have it — in a job, a relationship, a place to live, the way we live. We take so much for granted that we lose sight of what is good and how exceptional so much "good" in life can be.
We may also tend to accept too little, deciding we have no choice but to "settle" — for a lousy job, for an uncaring spouse, or for mediocre healthcare. We may settle out of ignorance, lack of confidence, or out of economic desperation, fear, or fatigue.
We may settle in one area of life in order to assure a more acceptable outcome in another.
None of this is black and white. As adults, we understand trade-offs. But reasonably good can be damn good when we consider the alternatives.
Amazing Moments
Earlier today I ran three errands with only minor discomfort. Not once did I have to stop and catch my breath because of searing pain. This afternoon, I took a 10-minute walk in the sunshine, again with only minor discomfort.
The sky was so blue. The air was so sweet. Each step I took was a gift.
To me? These utterly ordinary moments, unimaginable two weeks ago, were amazing.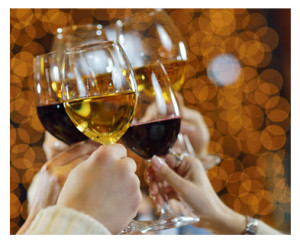 In the past months, I've been reminded that walking is a privilege, and likewise a few minutes without pain. How fortunate we are if our limbs work as "designed," and how hard it can be to adjust to dependency on others for even the simplest things.
I am grateful my work allows me to function anywhere. But I am especially grateful for a return to "ordinary" these past few days. And I will continue to be grateful, even as I look at the road ahead.
Isn't it lovely to recognize the "good" in an improving situation?
What is unacceptable?
Feeling as if no matter what you do, you're backed into a corner, and no closer to what you need.
In my healthcare scenario, I used stubbornness to my advantage, and I refused to accept terrible care. So I went from doctor to doctor until I found a better alternative. And yes, it has come at a significant cost — time, dollars, relationship, opportunity. The irony? What's "wrong" with me is pretty straightforward. It could have and should have been easily addressed.
Looking Ahead
No crystal ball, no fortune cookies, no medium at the ready… I have no way to predict what the new year will bring, but I can bring to the new year what I've learned in this last.
There've been bad times. Very bad times. But I also see great joy, delicious surprises, and precious experiences I wouldn't trade for the world.
I take responsibility for some of the losses. I also take responsibility for some of the wins.
To expect exemplary in everything is highly unrealistic. But to accept powerlessness in the quality of our working lives, in the tender connections that can mean so much, in access to adequate healthcare… that strikes me as pretty clueless and counterproductive. So let's just say no, a resounding no, to make way for "yes" — yes to a better life for those who are struggling, to a more meaningful life for all of us, and to appreciating the amazing moments that we too often take for granted.
What's "good?"
Zipping down the slopes (or a 10-minute walk), drinks with friends (or running a few errands), and welcoming the new year with renewed hopefulness.
You May Also Enjoy