Medicine is big business. We know that. Or maybe I should say — insurance and pharmaceuticals are big business. And both, when it comes to the little guy — that's you and me — are very short-sighted.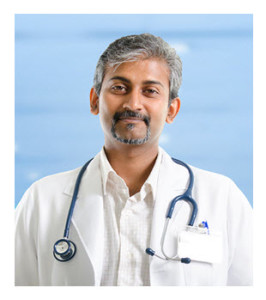 I won't subject you to the play by play, but here is the gist of my latest healthcare system misadventures, and why I'm miffed and also dismayed — for all of us.
Let's see… There's chasing after co-pay refunds for bucks that shouldn't have been collected in the first place… at multiple locations… Oh, the fun of the calls and messages and follow-up… And don't you just adore automated phone systems?
There's the expense and confusion of going doctor to doctor for what is routine, or used to be, and would once have been handled by a single GP with no muss, no fuss, and a quick-and-easy answer…
And now this latest entertainment, which is surely my new favorite. The prescription runaround over "corporate policy." In other words, pharmacies being chains (and big business), they enter into agreements to carry certain (medical) products. Just business, right? That means they may cease to carry a (routine) med that you (routinely) take, and then… drum roll please… you show up to pick up your prescription and they can't give it to you.
"Sorry," a smiling pharmacist says. "We don't carry that any more."
You blink and say "Excuse me?"
"We can offer you a similar med in its place. Our generic."
"I tried that several years ago," you say politely (but feeling your blood pressure rise). "It didn't work. One of the inactive ingredients. That's why we went back to the original that does work."
"I'm very sorry," he says again. "It's corporate policy."
"But this is a prescription," you say. "I don't see why you can't just order it because you've always ordered it before."
"Corporate policy," he repeats, and you feel your fists balling up and your nails pressing into your palms and you hear the pitch of your voice rise. And the pain you're in feels somehow more intense. Perhaps because your whole body is stiffening with anger.
"So what do I do? I have a prescription I need filled."
"Try other pharmacies."
Right.
Suffice it to say, I wasn't happy… I began what I suspect will be a multi-day process of locating a medication that I know works, that I can actually afford, and that agrees with my system (frequently not the case). So I left my usual pharmacy and tried another near by, only to be told the same thing after standing in a long line just to show them my prescription and ask about the med.
That particular pharmacist saw me misting up and said he would attempt to special order it, but he doubted the order would go through. (I have yet to hear back.) If the special order doesn't go through, I have to return to that pharmacy and take the physical prescription order and try somewhere else, and so on, and so on…
We won't discuss the hours I've already wasted in this pursuit (and the hours into the night that I've had to stay up and make up the time relative to my work tasks)… And we won't discuss my bewilderment and anger at the very thought of someone who might not have the flexibility I do — in other words, working into the night — much less a car to drive around the city looking for a pharmacy to provide the med.
I may indeed be forced to try several other "versions" and hope one works… If not, I will be required to return to the doctor's office (hello, $40 charge), if I can even get an appointment…
Allow me to add that every physician I've seen in the past years except one (for the many routine items) has said that I must reduce my stress.
Uh-huh. And if the physicians and the healthcare system are exacerbating my stress — how do I resolve that?
Silly me. Antidepressants, of course. After all, any woman over 40 who has a complaint should be drugged into smiling, right?
One last mention — and an upside. (Yes, there is an upside. More than one. But not yet…)
Let's all tsk tsk and furrow our brows as we note this country's absence of computerized systems when it comes to medical recordkeeping — not just from city to city (or state to state), but within a single city from clinic to clinic or hospital system to hospital system. Frankly, even within certain hospital systems.
Care to count the number of times you've written precisely the same details of name and address, insurance information, and basics of medical history — on paper, on a clipboard, over and over again? May I mention that I did so again this morning, having provided most of the same information on the phone to the same provider? Shall we mention how potentially inconsistent, inaccurate and inefficient this absence of automated systems is?
And now, for the upside. Three upsides, in fact.
Upside Number One: All the really scary reasons for my chronic pain turned up negative. (I couldn't be more thrilled and relieved and grateful.)
Upside Number Two: One of the meds that worked for me about six years back (and helped with pain besides) became too expensive for me to get. It was recommended again, but it is still too expensive. The PA gave me a pile of her prescription samples free of charge. On that one, I had to fight back the tears of gratitude.
Upside Number Three: Although the doctor was running late, that's usually not something I get upset over. It tells me that he or she actually takes time with patients, which is a good sign. When I was finally ushered in to see a PA first, then a technician, then eventually the doctor… I couldn't have been more impressed. All three were extremely professional, extremely thorough in asking questions (and not by rote), and very pleasant.
And the doctor himself took tremendous time and care not only in examining me, but in explaining what was going on.
I have seen a crazy number of crappy doctors in the past nine or ten years. You literally never know what (quality, skill level) you're going to get when you make an appointment, as many of the 'good' doctors may not take whatever insurance you have, or you're passed along through 'the system' to whatever specialist handles backs or arms or… Pick a part of your anatomy and fill in the blank.
A relationship with a doctor?
Very difficult. With few exceptions, in my experience… rare these days.
I find it shocking and mortifying that a so-called developed country has physicians who literally do not even touch a patient. Perhaps the number of mediocre doctors that I've seen (around chronic pain issues) makes a good doctor seem exceptional, or, I may have actually seen an exceptional physician today.
An exceptional physician with an equally superb medical staff.
What I know is this. For the first time in several years, I have a small amount of hope that there is a solution to some of the pain that I live with, which has been worsening steadily such that my usual process of compartmentalizing is not doing the job. But hope is a magical thing. I'm good with hope.
I can even deal (semi-politely) with chasing around for a damn prescription because the profit motive of some fat cat Big Pharma guy and fat cat insurance guy and all their fucking fat cat friends renders the lives of "regular people" like you and me and God knows how many millions of others unnecessarily complicated and expensive. Or simply, laced with pain.
What baffles me is this — how anyone in government and anyone with half a brain (whatever their role in our lives) doesn't realize that we would be a kinder, gentler, more productive citizenry if health were considered a basic human right.
You know. Like it is in real "first world" countries.
You May Also Enjoy