Ambivalence. The word rolls around in your head with irritating insistence, and you ask yourself if ambivalence is an emotion or a set of feelings or a state of being — one in which the battle of conflicting thoughts is so evenly matched as to leave you unable to pick a side, to take a decision, to settle into a yes or no, and then stay there.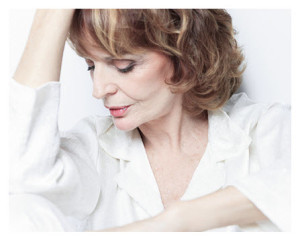 In place of that elusive decision about a person and his character, about a spouse and her inexplicable behaviors, about a series of conversations that are muddled in their purpose or interpretation, you are stuck as two sides of a position, a possibility, or a choice offer no clear path, no tipping toward one direction, no clarity… and no let-up in your wavering.
Oh, for the ease of childhood! Pass the posy and recite: He loves me, he loves me not.
Weary, you know that love alone is rarely enough. You wish you could relinquish the lucidity of persuasive argumentation, the specificity of your evidence as presented by internal opposing counsel, the knowledge that contradictions are inevitable. You remind yourself that whatever comes, you will manage. And so, for an hour or an afternoon you curl up into a conclusion… just to be done.
It is a temporary respite. Ambivalence returns as your feelings and memories and inner dialog bubble back up. You vacillate again, more deeply entrenched in uncertainty than ever, unable to resolve to a decision, a definitive course, a truth you can grasp and hang onto long enough to stand on solid ground.
You've made so many bad relationship choices, you tell yourself. This period of reflection… these weeks, these months… aren't they due if you're dealing with a marriage? Aren't they respectful consideration for any relationship of long duration?
But an answer — even the wrong one — seems better than this.
Ambivalence that persists is unsettling, exhausting, and harmful.
Ambivalence in Love and Marriage
In relationships, periods of ambivalence eventually give way to action, or so we hope. If not our action, the actions of others involved, responding to the outward signs of our indecision.
You may be familiar with questions like these:
Should I break up with him, or stay and try to make it work?
He broke up with me… Is it better this way or should I try to get him back?
We've invested 20 years in our marriage, neither of us is happy… Should I cut and run or stay? What if this is as good as it gets?
He wants out… The children are nearly grown… Should I persuade him to remain? Do I dare face the world on my own?
If I leave at 55 or 60, will I ever meet anyone else? Am I dooming myself to growing old alone?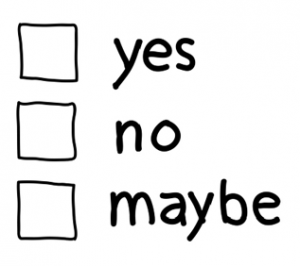 In each of these examples the factors for staying or going are many, not to mention complicated. And we carry on these conversations in our heads long before we begin to communicate their substance to others, though perhaps we disclose our doubts, our worries, and our fears to a trusted confidante.
Yes, no, maybe… At some point, even without a conclusion, we will have to confront the spouse, the fiancé, the significant other — or continue to exist in this wretched inner space, still hoping for clarity before we speak up or do something we may regret.
When Relationship Status Stakes Are High
What if this state of affairs continues for weeks or months or longer? What if we haven't anticipated all the possible consequences? What if we just don't know what we truly want? What if there are days or nights or events or periods of time that incline us toward a 'yes' in our theoretical decision, only to have things turn again, and we find ourselves looking 'no' squarely in the eye, and returning to the yes-no antics of our ambivalence?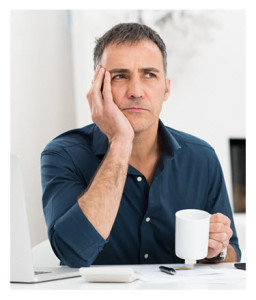 If the emotional, financial or logistical stakes are high, ambivalence is understandable.
The New York Times takes up the issue of the ambivalent marriage, specifically the toll it takes on our health. We've all heard the conventional wisdom that it's healthier to live with a partner or be married, but studies are looking to refine that stance — to qualify a sweeping generalization — recognizing not only that a "bad" relationship poses problems, but that anything less than a good relationship may be just as problematic.
The Times tells us:
… increasingly, researchers are trying to understand the more nuanced effects of marriage on health. To reap the health benefits of marriage, is it enough to just be married? Or how much does the quality of the marriage, such as the level of support, warmth, negativity or controlling behavior, affect the health of seemingly stable couples?
Remarking on recent findings from one (small) study, The Times notes:
… men and women in ambivalent relationships consistently posted higher systolic blood pressure readings during a given day. That suggests that one of the well-established benefits of marriage — better cardiovascular health — may not be as robust for couples in ambivalent marriages.
Ambivalence and Decision-Making
As we consider what ambivalence is, it's easy to see why it's so deeply distressing when dealing with life-altering decisions.
The Free Dictionary defines ambivalence This way:
… the coexistence of opposing attitudes or feelings… toward a person, object or idea; uncertainty or in decisiveness as to which course to follow.
Uncertainty causes stress, particularly if we know that a wrong step may be disastrous.
When dealing with the simultaneous persistence of conflicting attitudes about someone we love — is he right or wrong, is she kind or cruel, is that story true or false — the stress can become almost unbearable as our belief systems and belief in our own judgment may be put to the test.
Generally speaking, I know myself to be a decisive person. This is especially the case in my professional life, and likewise in my role as a parent. I know my willingness to take certain types of risks, and hesitation to take others. And I do find that the absence of a decision is, for me, worse than making a wrong decision… that is, in most scenarios.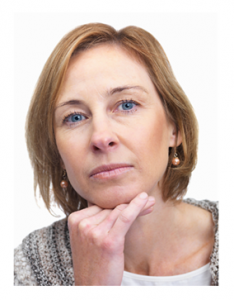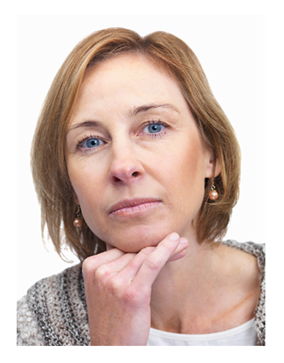 Yet in the relationship realm, ambivalence is an old ally — at times working in my favor in so far as it may buy me time — but more often, an all too familiar foe. Constant disagreement in inner dialog is wearing, and the longer it goes on, the more muddled decision-making may seem. The fear of making a mistake feels overwhelming.
How to Deal With Ambivalence in Love
Psychology Today also weighs in on the pervasive impacts of uncertainty, indecision and anxiety. And wouldn't ambivalence cause anxiety as you find yourself incapable of making a decision?
I take a lesson in this recommendation from the Psychology Today article, relative to the element of fear:
… where your information is incomplete, accept ambiguity and uncertainty as a natural part of living and learning. You won't see the complete picture until you engage the challenge. You'll learn more by taking action than by waiting for a guarantee.
That's easier said than done of course. Moreover, the nature of the issues causing conflict are key to the time and intensity in weighing and measuring the consequences of our actions.
When marriage or a significant relationship is at risk, it behooves us to consider if children are involved, the extent of any financial entanglements, logistical aspects to our arrangements, and I believe — holding true to our beliefs and our character.
Some of us are built to fight hard for what we are convinced can be fixed, including on the emotional front. Others may operate according to a different tolerance.
It's worth remembering that ambivalence is not indifference with its passivity or lethargy. Ambivalence is an active thing, a toxic tug of war when left unchecked, a paralyzing paradox as you change your mind over and over. And as I consider these articles and my own past, the ways in which hopefulness or an idealized view of people and situations can interfere with reality, I understand the wisdom in this: At some point, a decision must be made. And in the case of love or once-love, as The Times suggests, for better or worse, it's a matter of your health.
You May Also Enjoy