"No one expects marriage to last."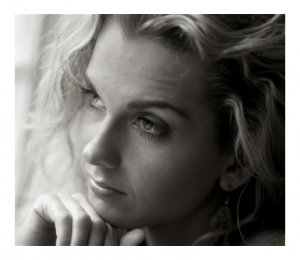 This was the remark that stunned me. I wondered if I felt that way, if it's part of the hesitation I experienced with regard to marriage for years, and fears over remarrying since my own divorce.
I've had long discussions with friends recently over commitment in relationships, why we seem to be losing touch with our most fundamental values, how it is that Americans (especially) marry, divorce, remarry, divorce, and our familial landscape is littered with exes and children shuttling among a variety of step and blended families.
I say this as someone who understands the necessity of divorce, though the end of a marriage can be a terrible, life-altering event – more so for some of us than others, depending on circumstances. And I include our children in the casualty list.
In fact, for some of us, one divorce is one too many, and possibly – "no one expects marriage to last" rings true, if a bit cynical or at the very least, dramatic.
Reasons for Not Choosing to Marry
Interestingly, the statement I reference is found in an article on gay marriage. "Choosing to Say I Don't" features the many reasons that same sex couples may say no thanks to one of our most cherished – or at least traditional – institutions.
Among the reasons cited by couples who were interviewed:
Viewing the institution of marriage as outmoded and oppressive
Not wanting the state involved in their private lives
Avoiding the "marriage penalty" in some situations of taxation
Having no "need" of marriage (if it ain't broke, don't fix it)
Enjoying the role of being a nonconformist
Most of those interviewed were individuals who had lived together or apart, but as committed couples – for the long-term, with some together in the 30+ year range.
But the last reason given, which appears at the end of the article – no one expects marriage to last – strikes me as terribly sad. I struggle with this possibility, if it's true. Certainly, divorce statistics lend it credence.
All Those Wanting to Marry, Please Say "I Do"
While there are no stats to support that claim – it's an opinion, after all – Pew Research data does reflect that
60 percent of lesbian, gay, bisexual and transgender adults are married or said they wanted to marry, compared with 76 percent of the general public.
"The general public." That's an interesting and ambiguous term. Does that mean as compared to "the general public without knowing or specifying their sexual orientation?"
Setting aside this somewhat strange comparison, like many of us, I am concerned for the American family. Does "family" require the bonds of marriage? Is family more likely to stick together through hard times if marriage is part of the bargain, and the rather onerous prospect of divorce (messy, costly, embarrassing, drawn out) just might encourage them to work a little harder and longer to improve what's gone awry?
Is Marriage Necessary to the Survival of Family?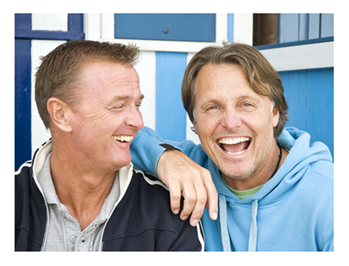 I'm uncertain as to whether or not I believe that the public and legal nature of exchanging marriage vows keeps adults working harder – or longer – on their relationship. Frankly, I just don't know.
If an adult wants to leave, he or she will leave – married or not. But I suspect that the societal pressures of leaving when you're actually married, not to mention the complexity financially and logistically, may keep some people standing by and present, trying a little harder and a lot longer. That begs the question of course – at what cost, personally or in terms of emotional health? And is just being there good enough?
A recent conversation I was involved in mentioned women in the workplace as a factor, however necessary given the reality of our economy. The person arguing that point believes that family is core to civilization, and that we must take back our time and focus previously spent on partners, children, and our extended family members.
Stay-At-Home-Moms vs. "Working" Women
The discussion then meandered into the lifestyle of the stay-at-home-mom and more importantly, her necessity – a recognition of the critical nature of raising children. Whether you believe this is a woman's role or a parent's role is to some degree beside the point; someone must raise and love the children.
I contend that the SAHM role is fine for those who want it (if they can afford it), fine for others at various stages (the child's age, the parent's age), fine in partial measure for many – or would be – if only the employment marketplace would offer greater flexibility to parents of either gender when it came to working for pay and participating in their children's lives.
And those notations of "fine" consider the role of Stay-At-Home-Mom from the adult viewpoint. What about the child's viewpoint? What child wouldn't prefer a parent at home, especially when they're little?
But these issues can't be dissected without addressing workplace overload, job insecurity, along with lack of adequate healthcare, early childhood education, affordable and reliable childcare – the absence of which places enormous burdens of stress on families, whatever their configuration.
Social Ills as Marriage Factors?
What does this have to do with marriage?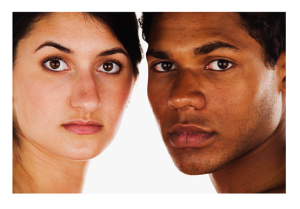 Not much I suppose, if you're of a certain (disappearing) stratum in American society, if you find ways to manage congruent careers, if you're fortunate enough to have extended family to help, if you don't view marriage as the "be all, end all" measure of success and acceptance in society, or – if you can form loving, responsible, committed relationships with or without legal or religious definitions of sanctity.
The structure of society – and let's not ignore the pressure put on couples to marry – has everything to do with marriage if you intentionally bring children into the picture, while believing that commitment between you and your partner won't last.
With or without "legal" marriage, when children are subjected to breakups, disruption, divided loyalties, lack of basic care as money disappears, and a dwindling sense of stability that family once provided – in my opinion, you're looking at a culture that has lost its mind, not to mention its heart.
Our children are – or should be – our heart. And frankly, I don't give a damn what age, ethnicity, or sexual orientation the parents are who raise them, or for that matter whether or not the commitment is legalized. I do care that the commitment be real and lasting – a "family unit."
Our Legacies of Love for the Children
Are there children of divorce (or other breakups) that do well? Naturally.
Are there others that do not? We know that's the case, too.
Is the preference of any child that their parents remain "happily" together? Don't we know the answer to that?
Whether to divorce or "stay for the children" is one of those big questions we wrestle with. I'm not proposing staying for the children as the answer when splitting up is a healthier option. I know these are wrenching decisions, and may mean choosing between the lesser of two evils.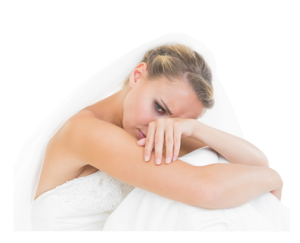 However, evaluating the reasons that couples choose not to marry ought to encourage us to carefully consider our priorities and our values. Likewise, we must look at our social institutions and their failings in the areas of caring for the poor, the infirm, the aging, and of course, our little ones. We need to acknowledge how stressed we all are, and how many of us are only a few lucky breaks away – or lack of them – from joining the ranks of the economically disenfranchised.
On Marriage, On Divorce
I don't believe in sacrificing decades to the gods of misery for the benefit of a 30-year anniversary party. I am an "adult child of divorce" and I was relieved when my own parents finally dissolved their marriage. But nor do I believe in chasing the gods of personal happiness over respecting vows and responsibility. I'm not looking to oversimplify what are highly personal and complex situations, but marriage shouldn't be entered into lightly, or divorce considered the easy exit when the going gets tough.
And I am not a fan of the contemporary "divorce celebration" that to my mind, represents a sad state of affairs if you're feting the termination of a commitment in which you – and many others – once put so much faith.
But perhaps those who choose not to marry may teach us a few things about taking our time, about the everyday attentiveness of their relationships, about the children they do – or don't – bring into their lives. Not everyone is made for parenthood, and it's a long and arduous commitment, not for the faint of heart.
On Love
We can love a partner, married or not.
We can take our parenting roles as a sacred trust – single, married, or divorced.
Ultimately, we plant the seeds of mistrust in emotional intimacy when children live our broken relationships along with us. Our marred marriages are, after all, their family. We may divorce our spouses and in a way our lovers, but children can't divorce the bonds to their parents.
Why people don't marry? There are so many reasons. I say we should respect them and reflect on them, including what they mean for the future of our families.
You May Also Enjoy